Chef Nettie Frank's passion for cooking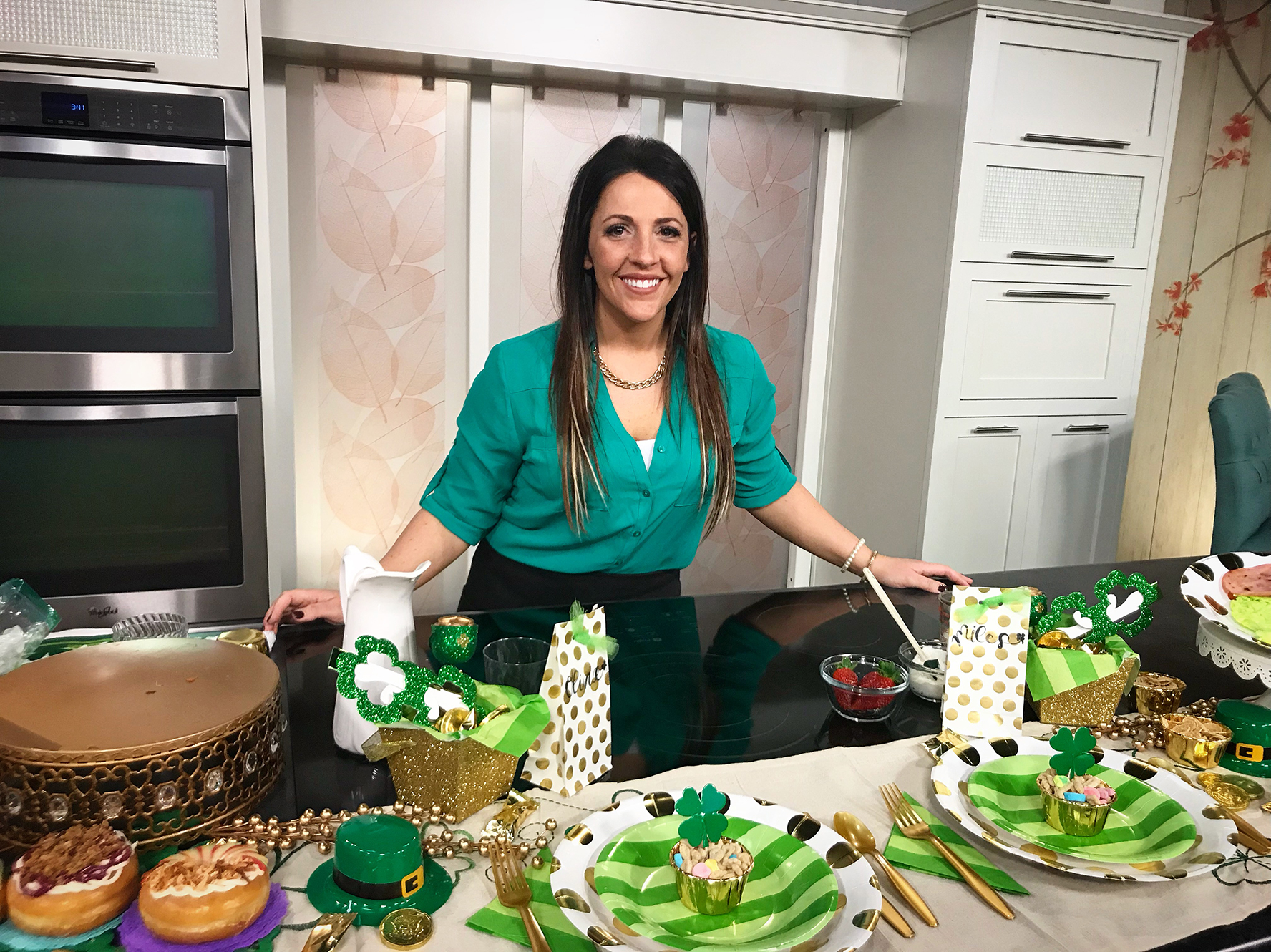 For the past 11 years, Chef Nettie Frank has called Lehi home. With her hands in many pots, Frank said that what drew her family to Lehi was that it was close enough to work, and at the time, it wasn't too busy. Between the Silver Whisk Catering business, Beyond Glaze Doughnuts gourmet doughnut shop, teaching cooking classes, private chef work, a husband and two young children, she stays very busy.
Frank caught national attention in her first foray into cooking on television in 2015, for the Food Network's first season of Cake Wars. "I thought it was a prank call. They called me. When a friend told me she had given my name to someone, I quickly called them back." She and her partner ended up taking 2nd place. Since then, she has continued to do local television as well as home and garden shows. Frank has traveled far and wide, catering red carpet events including some for CBS Studios, the Will and Grace TV show, food styling, and working as a personal chef. This past weekend found her in Disneyland for the Food and Wine Competition where she did a demonstration on Orange Meringue Pie.
When asked where she found her love of cooking, Frank says "I've always loved food, first and foremost. I had a teacher in high school that really saw that I had talent in cooking." This was in the days before The Food Network, and when her teacher asked if she had ever thought about culinary school, it wasn't something that had crossed her mind.
Frank got her professional training from The Culinary Institute of America in Hyde Park, New York, in 2002. She then moved back to Utah and worked with some of the best chefs here. She worked at the Log Haven restaurant and in the baking and pastry department at the Grand America Hotel in Salt Lake City. She then became the executive sous chef at the Snowbasin ski resort. Frank owns and operates Beyond Glaze Doughnuts, in American Fork, a gourmet doughnut shop with the motto "No Sprinkles Allowed." The idea for the doughnut shop came from her father. "In 2008 when the market crashed, my dad was working in construction. He called me up and asked if I wanted to do a doughnut shop. So I said, if we're going to do doughnuts, then they need to be completely unlike any other doughnuts that you've seen before. That's where the idea for No Sprinkles Allowed came from. This was during the huge cupcake craze, and we didn't want to do something that had already been done. This needed to be different," said Frank.
Frank keeps the love of cooking in the family. Her nine-year-old daughter and seven-year-old son love to help in the kitchen, and are even well practiced with a paring knife. When asked what food requests her family makes or if they have a favorite meal she makes for birthdays or special occasions, Frank laughed. "My family gets very specific about their birthday cakes. They make requests even six months in advance." As to whether she prefers to cook or bake, "I love cooking. Baking is therapeutic. I put on some Frank Sinatra and bake, then pass it out to all my neighbors."