Classic Broadway musical comes to the Lehi Arts Center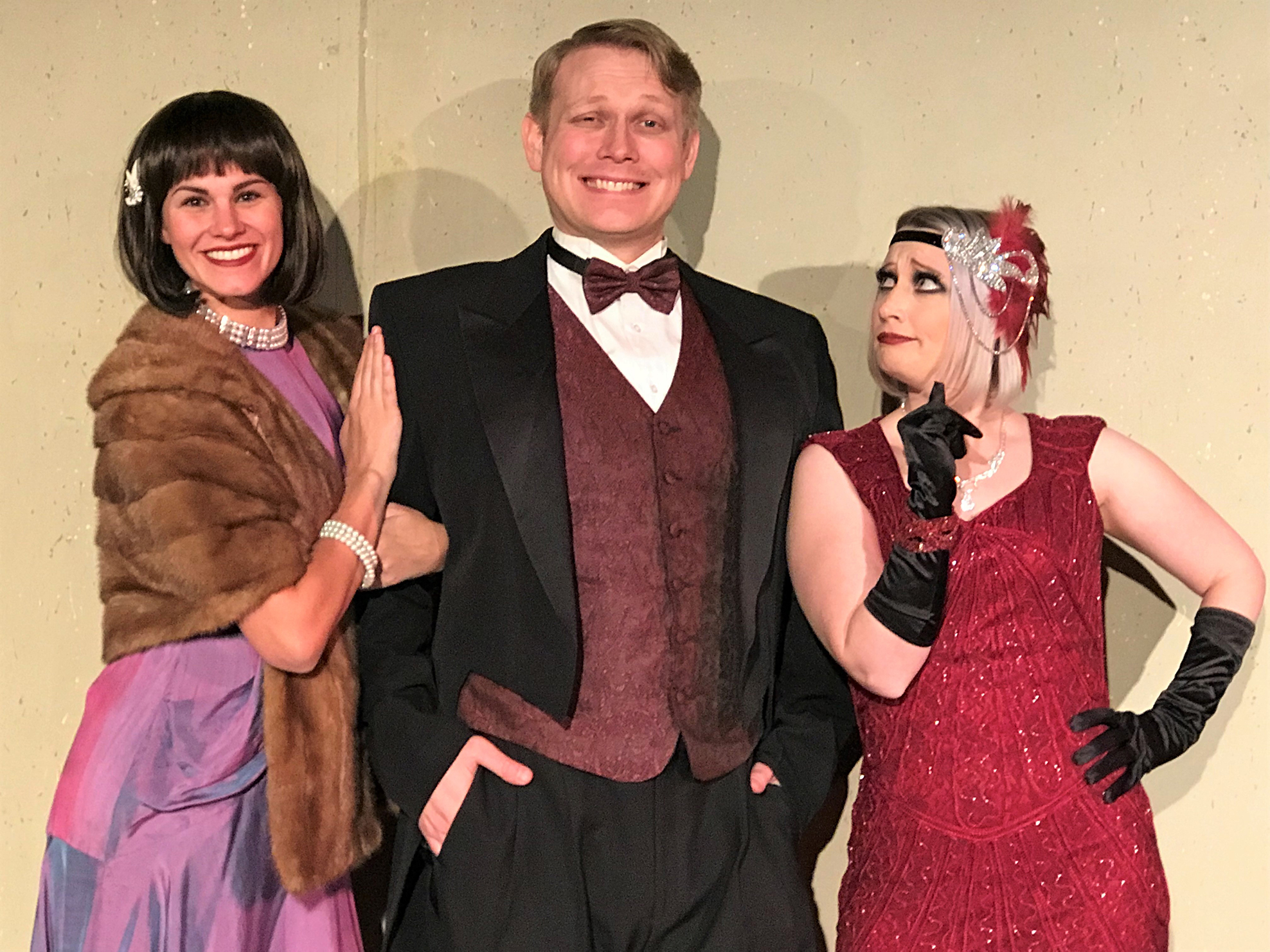 The Lehi Arts Council will present "The Drowsy Chaperone," a Tony Award-winning musical, starting Friday, April 6 at 7:30 p.m., with shows until Saturday, April 14. Tickets are available online and at the door of the Lehi Arts Center, 685 North Center Street.
"The Drowsy Chaperone" is a play-within-a-play where a middle-aged musical theatre fan, The Man in Chair, plays the recording of his favorite musical while the musical plays out on the stage. The Man in Chair gives commentary on the play, including tidbits about the actors in the play, and points out his favorite parts. The fictional musical is "The Drowsy Chaperone," a parody of American musical comedy in the 1920s. There are gangsters, a wedding and people trying to stop the wedding, a drunk chaperone, tap dancing, a foreigner seducing the wrong woman – all the elements of the perfect, frivolous stage musical of the Jazz Age.
Kurt Elison, a member of the Lehi Arts Council for many years, is directing the show. Elison grew up around the theatre. His father is Jerry Elison, a veteran theatre director in Utah. Kurt Elison has developed a special talent over the years for spotting great actors and bringing out the best in his casts. Elison chooses fun and appealing shows that work well in the small space of the Lehi Arts Center stage.
"I fell in love with 'The Drowsy Chaperone' when I saw it about five years ago," said Elison. "I love how the Man in Chair talks about each scene. There are so many great moments and songs. One of my favorites is Aldalpho trying to teach the Chaperone to say his name so she'll never forget it – it gets a little crazy!"
Some members of the cast are familiar Lehi residents, but actors all over Utah Valley audition to be cast in Lehi Arts Center productions. Lehi has gained a reputation for high-quality theatre because of the talent, dedication, and standards of the Lehi Arts Council.