Hutchings Museum live animals every Thursday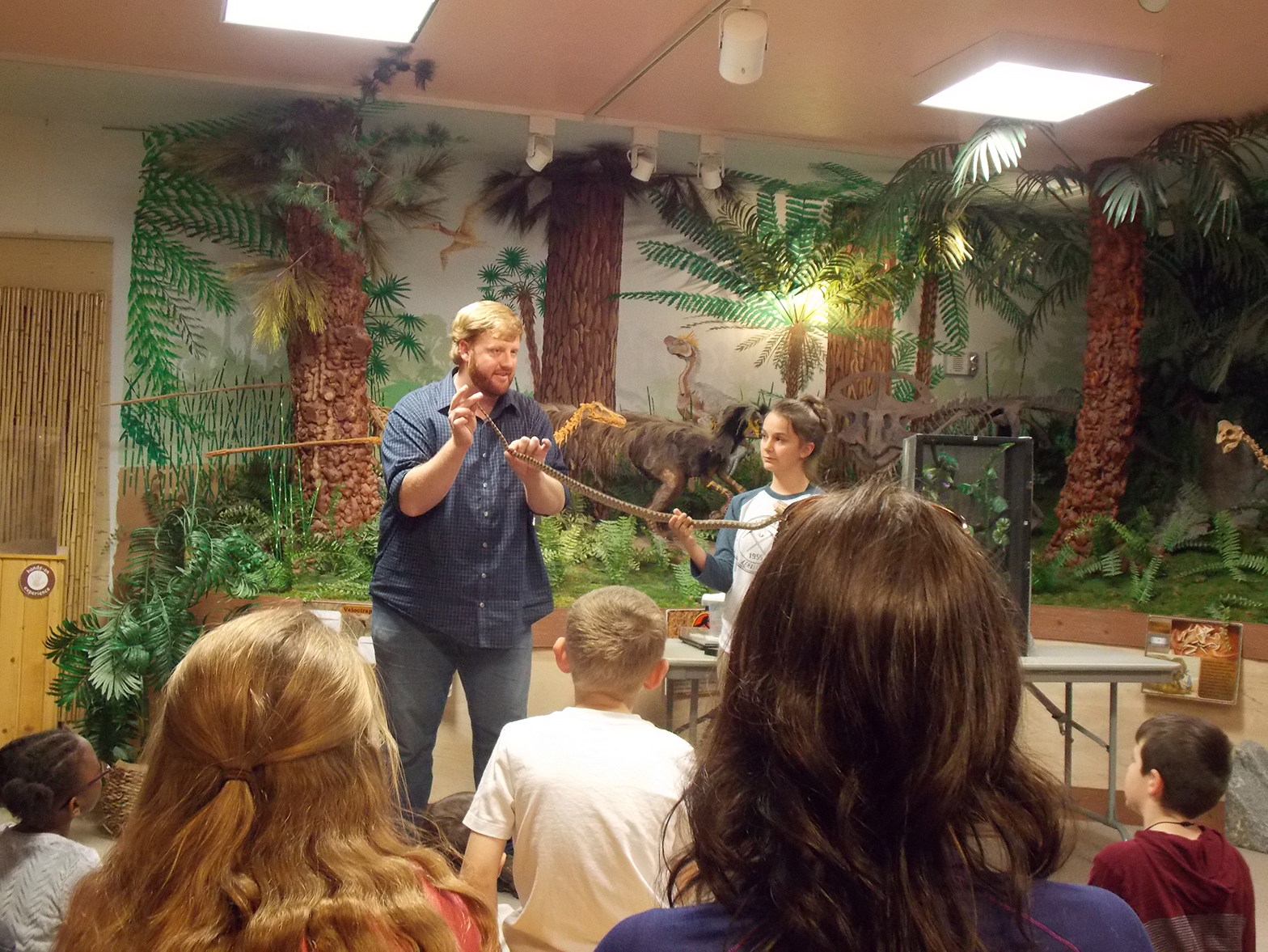 Things get lively every Thursday afternoon at the Hutchings Museum. The museum staff brings the creatures out to say hello at the Hutchings Museum at 4 p.m. On a rainy Thursday a larger than usual group of over 40 people, most of the young and wiggly variety, were introduced to creatures that some consider the creepy crawly sort.
This week the museum staff showcased lizards and snakes from around the world. Visitors learned about the different animals' behavior and colors, habitats and habits. When the show is over, the staff brought out some of the animals and patrons enjoyed the opportunity to see them closer and to touch them as well. The museum staff know their stuff and educate visitors about all the animals on display.
Museum docents Ben Woodruff and Leah Stutz have carried on a childhood passion for creatures and enjoy their time teaching. Woodruff had the audience laughing and engaged when teaching that it's normal to be fearful of things like spiders and snakes. He pointed out the fact that relative to these small animals a human is the size of a mountain. Stutz has been educating visitors for over seven years at the museum and is currently working on an outreach program that travels to schools. Each week's animal show is different, and on occasion staff will even bring birds of prey such as owls and falcons.
This slideshow requires JavaScript.