City Council hears emotional plea for cemetery surveillance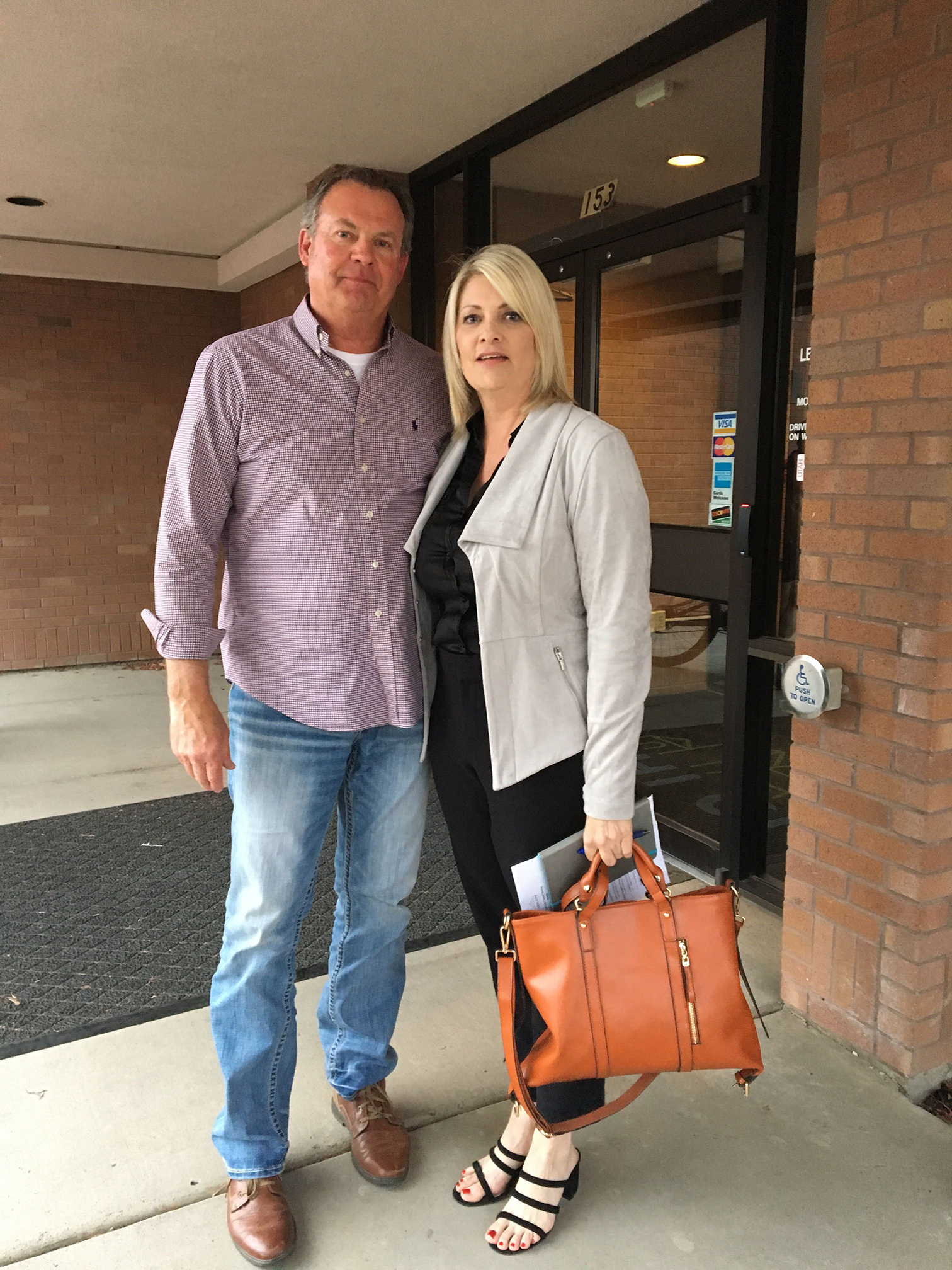 On April 10, Lehi City Council met in City Council chambers. Paul Hancock was excused. During the public input section of the meeting, Amber Baum, Lehi resident, asked City Council members to help the community come up with a plan to reduce the desecration of graves. She expressed how her family comes to the cemetery every year to celebrate her daughter's life. Her daughter died at the age of 22 of a drug overdose. Every year items are left on the grave to commemorate her life and items are stolen or damaged. "This is upsetting for me and my family."
Sandy McDade, a Lehi citizen who lives by the cemetery added, "I live by the cemetery and some nights there are 15 cars there late at night. They are playing Pokemon." Camera installation was mentioned as a possible deterrent, but McDade was not comfortable with cameras because cameras could encroach on her family's privacy.
Baum thanked the council for listening and added that Councilmember Albrecht had been especially helpful, "I know she understands because she is a mother."
Mayor Johnson added, "This is not just a Lehi problem.
Parks and Trails Committee representative, Lorie Lee, reported on the progress of the 5 ½ miles of trails being built by money obtained through a state grant. She added, "We are looking for other grants to complete the number of miles we would like constructed."
Jason Walker, Lehi City Administrator, presented the Mayor's preliminary budget. He mentioned that revenue was slightly down from last year. He also said they have hired four new full-time employees. We are looking at our wages for police department and recreation. "We need to take care of because this is a competitive market."
The following agenda items were presented for approval or denial:
Consideration of Ordinance #27-2018, approving a zone change of .93 acres of property located at 155 East 2200 N. changing the zoning from A-1 (agriculture) to RA-1 (residential/agriculture). (unanimous denial)
Consideration of Preliminary Subdivision approval of Sunset Fields, a 15-lot residential development located at approximately 700 South Center in an R-1-Flex (residential)zone. (unanimous approval)
Consideration of Preliminary Subdivision approval of the Peck Park Development, a 7-lot residential development located at approximately 700 East 2100 North in an R-1-15 (residential) zone. (Heather Morgan a resident of the area spoke to the Council concerned about the dust grading would create. A concern was also raised about the stability of the terrain. "We don't want a situation like in River Dell with houses sliding down the hill." Tony Trane, engineer for the project, assured the residents that this doesn't happen.") (unanimous approval)
Consideration of Preliminary Subdivision and Conditional Use approval of North Pointe Village for a 198-unit Planned Unit Development located at approximately 3600 Wet Waterbury Drive in an existing R-3 (high density residential) zone. (unanimous approval)
Consideration of Ordinance #29-2018, amending the Lehi Development Code Chapter 21 and 39 amending the regulation for food trucks. (This brings Lehi City into compliance with Utah Code concerning fire safety. Councilmember Southwick asked who monitors the food trucks? It was explained that the amendment makes more detailed regulations for parking, food safety, etc.) (unanimous approval)
Consideration of Resolution #2018-20 adopting a tentative budget for Lehi City for Fiscal Year 2019. (unanimous approval)
Each of the Councilmembers gave reports:
Southwick: Landon Hawes has been appointed interim chairman of the historical committee until someone could be appointed. Connie Nielsen had been the chairman. Inquired about Dry Creek Lake.
Albrecht: Encouraged councilmembers to go see "Drowsy Chaperone."
Condie: Gave councilmembers update on library gala. "We just about broke even. We have some things we are going to look at." He also said TSSD is in the process of hiring a new general administrator.