Lehi High School football players attend Polynesian Football Camp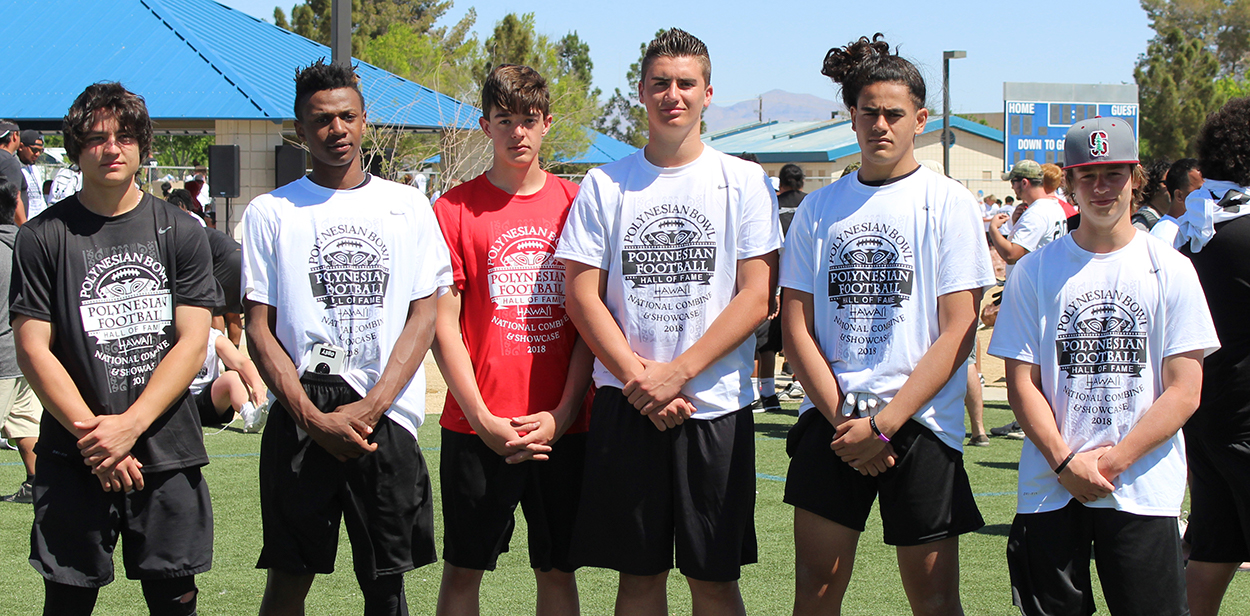 On April 6th and 7th six Lehi High School football players traveled to Las Vegas, Nevada to participate in the prestigious Polynesian Bowl National Combine Showcase. The camp was by invitation only. The camp has 350 players from 25 states.
The players who attended from Lehi were, Hayden Betts, Trey Anderson, Carson Manookin, Josiah Westover, Jacob Vasquez, and Gentry Cox.
LHS coach Ed Larsen helps coach at the camp and says this is a way for prospective quarterbacks, running backs, and receivers to hone their skills and be seen by college coaches. Coming off a state championship year, the Pioneers will have to be ready for the challenges of what appears to be a very competitive season.