Lehi High School presents The Wedding Singer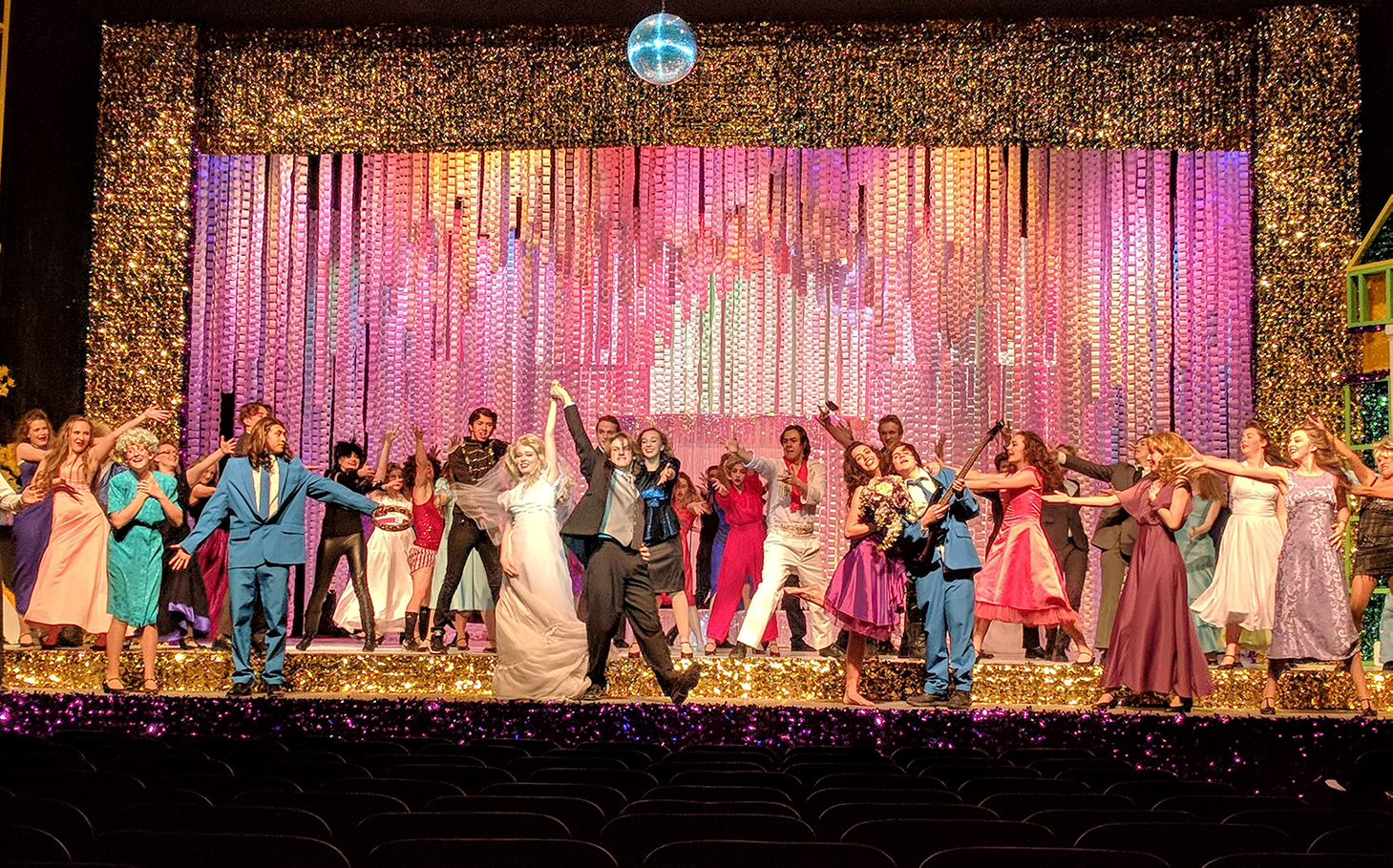 Lehi High School will perform the musical "The Wedding Singer" from Thursday, April 19 to Saturday, April 28. The shows start at 7 p.m. and tickets are available at the door.
The popular 1998 movie "The Wedding Singer" starring Adam Sandler and Drew Barrymore inspired a Broadway musical that debuted in 2006. The story of Robbie Hart, a nice guy who was dumped at the altar and must continue working as a wedding singer, then falls in love with his co-worker, Julia, is fleshed out more in the musical. "There are great songs with an 80s feel, but they're more on top of the complexity of today," said director, Mindy Nelson. "There are so many delightful, quirky and strange characters in this musical. We have 20 Las Vegas celebrity impersonators! Most of our budget was spent on wigs."
Nelson instructed the cast of "The Wedding Singer" to watch the movie and look up the many pop culture references in the dialogue. Some of the dialogue is pulled directly from popular songs from the 80s, like, "What's love got to do with it?" and "Love is a battlefield." The characters in the show also reference "zestfully clean" and "New Coke," which the students at Lehi High School had never heard of before.
Since "The Wedding Singer" has 18 different locations, Randy Blackburn used his experience decorating the high school gym for prom in the early eighties to solve the set problem. Blackburn made over 60,000 feet of paper chains using white paper. The stage lights hitting the paper chains changes their color and makes the set look completely different for each location in the show. Many of the costumes in "The Wedding Singer" are bright neon, which really pops onstage. Nelson had her students ask their mothers to dig out the classic poofy wedding veils that were popular in the 80s for the wedding scenes.
"The 80s style is so incredibly fun! I know we're exaggerating certain parts, but the costumes are a blast to wear. I've been listening to Van Halen and Def Leppard to prepare and the music puts me in a good mood every day. I have an issue with my hair being so long and 'in my face,' but overall the 80s mindset has been a joy. This show will rock your socks off!" said A.J. Black, who plays the main character, Robbie Hart.
Sadie Veach plays Black's love interest, Julia. "I'm finding out that 80s style includes a lot more hairspray and shoulder pads than I expected!" said Veach. "The song quotes, massive cell phones, Tina Turner dance moves, and sax solos make stepping back in time an incredible amount of fun. I hope I will make my Mom proud with my running man skills!"
"A.J. Black is one of the most talented kids I've ever met. He works so hard and he's a genuinely good person," said Mindy Nelson. "A.J. and Sadie have such great chemistry together, too."
This slideshow requires JavaScript.