Thoroughly Modern Millie Jr.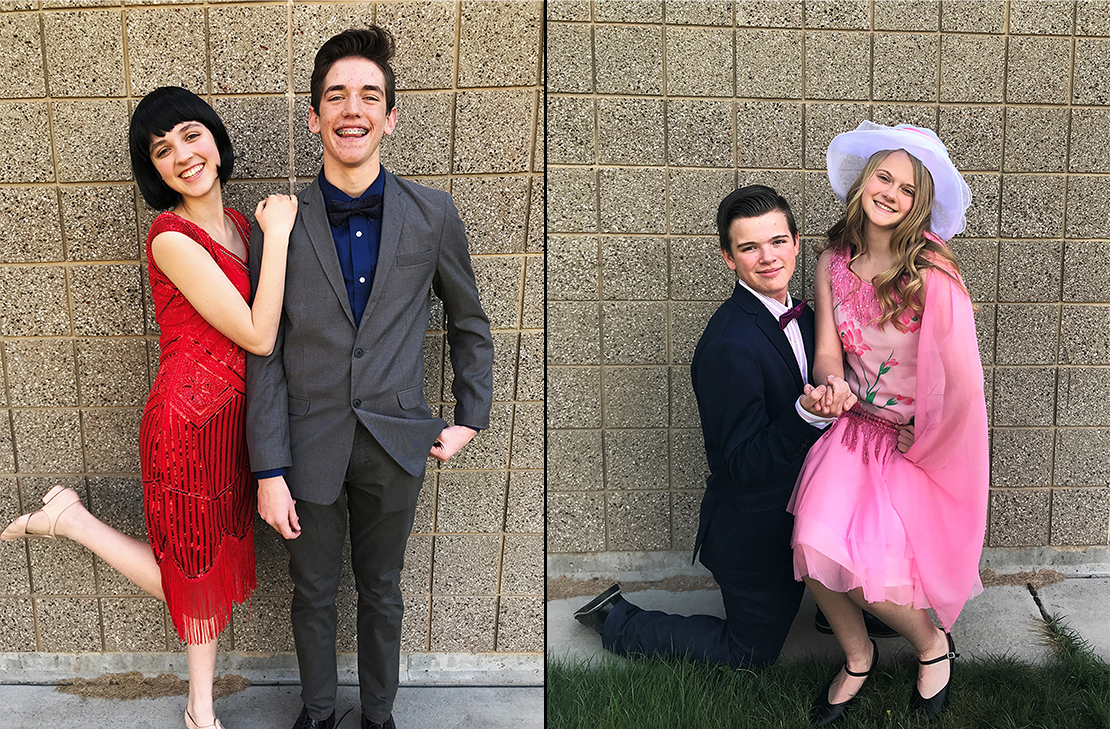 Willowcreek Middle School's musical theater class will perform the charming Broadway Musical, "Thoroughly Modern Millie" April 19, 20, 21, and 23 at 7:00 pm in the Willowcreek Middle School auditorium. There will also be a matinee performance on Saturday, April 21, at 2:00 p.m. Tickets are available at the door, $5 for students and seniors and $6 for everyone else.
"Thoroughly Modern Millie" takes place in the 1920s, telling the story of one small town girl from Salina, Kansas: Millie Dillmount. Millie goes to New York City, cuts her hair, and changes her whole look to the "flapper" style. Almost immediately, poor Millie is mugged on the streets of New York. She meets handsome, young Jimmy Smith who lectures Millie that she needs to go back home, that she's full of false hopes just like all the other girls trying to make it as actresses in New York. Millie almost takes Jimmy's advice, but decides to make a go of it anyway. Her adventures are accompanied by great tap dancing numbers and fun, jazzy music.
"I wanted to challenge the kids and do a musical they weren't familiar with, something that wasn't Disney. They had to learn to tap dance, too! It's been fun to see them dancing in the halls, practicing," said Calista Wilkes, drama teacher and director of Willowcreek's "Thoroughly Modern Millie Jr." In addition to learning new dances and music, the cast of the show also learned about the Prohibition and life in America during the 1920s. "The kids fell in love with the movie 'Thoroughly Modern Millie' with Julie Andrews," added Wilkes.
Members of the musical theater class at Willowcreek Middle School have to audition to be in the class, so Calista Wilkes knew she had great potential for outstanding performances from her students. She still ended up being surprised and impressed by her young men, though. Carl Johanson is the musical director and Jenessa Barret choreographed the show. The entire stage crew for Willowcreek's "Thoroughly Modern Millie Jr" are students as well. They designed the sets, run the lights, and have been coming in on Saturdays to paint. "The show is very funny and entertaining. The cast will blow you away," said Wilkes.