ASD Foundation surprises seventh grade students with gift for summertime learning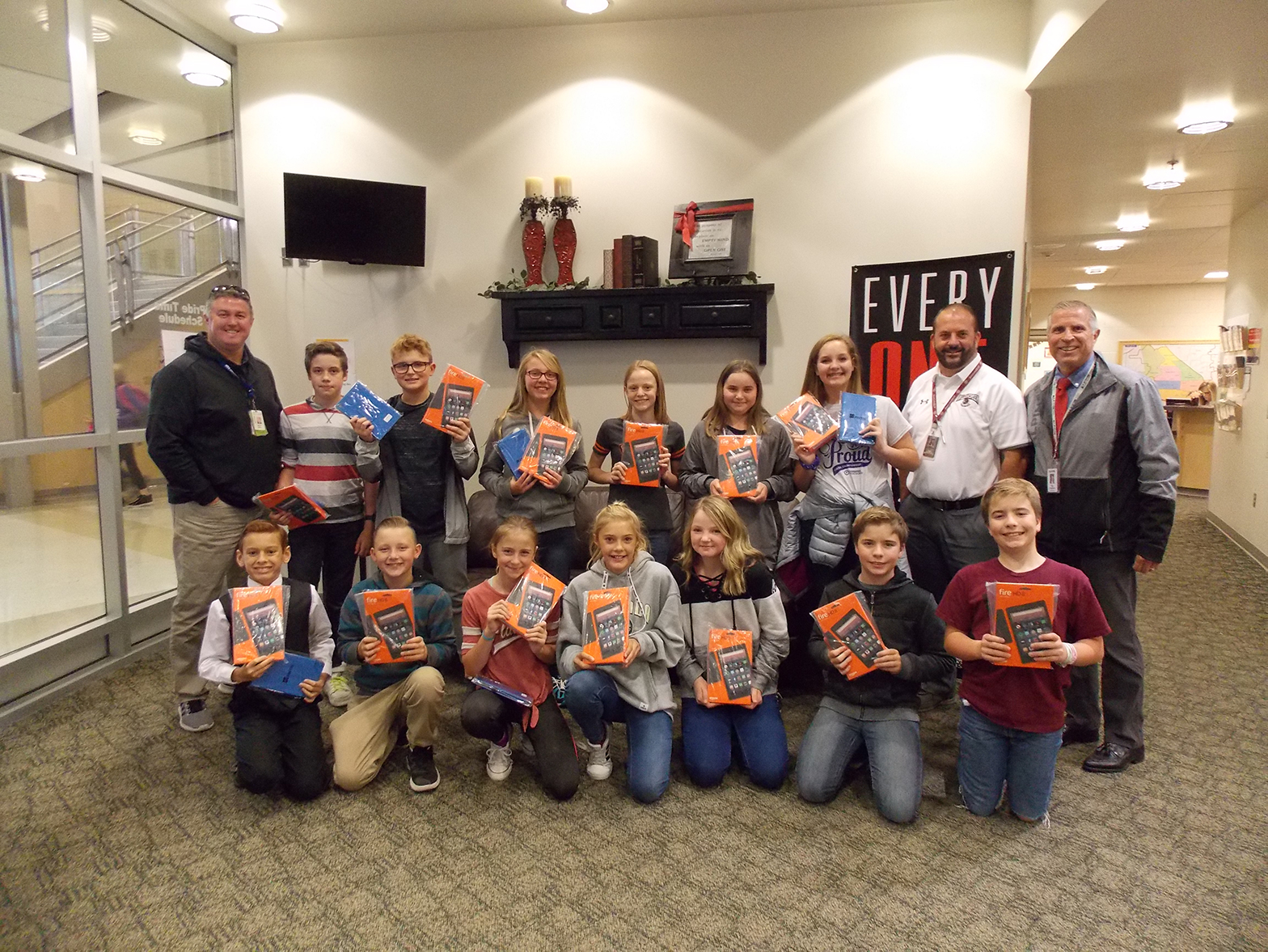 This past Friday, November 2, seventh-grade students at Lehi Junior High School and Willowcreek Middle School were given a surprise gift as a reward for their effort in a summer school math and reading program.
The Alpine School District Foundation provides a summer program for students in partnership with local businesses IM Flash Technologies and Fidelity Investments. The Summer Initiative to Motivate Students (SIMS) aims to increase exiting sixth-grade students' competence in reading and math skills prior to entering 7th grade. The program focuses on specific reading and math skills that are helpful for students to succeed at the middle school level.
Last summer, students met during the beginning of June for a two-week period every day for two hours. Students were expected to attend every day and commit to completing homework and outside reading as part of the program.
Students at Lehi Junior High and Willowcreek Middle School who had perfect attendance and showed improvement at the end of the program were selected to receive a Kindle tablet as a reward for their efforts. Before they received these surprise gifts, the students were asked to wait in a meeting room in the administration office.
Tim Eisenhart, Executive Director of the Alpine School District Foundation and Keven Driggs, Manager of Community and Academic Relations for IM Flash Technologies told the students at each school that they would need to take a quick test and answer a couple of questions about their experiences with SIMS.
Students unanimously said that their time in the summer program was positive. One student from Lehi Junior High School said, "SIMS helped me get over my anxiety about 7th-grade math, and it helped me get a good start in reading." A student from Willowcreek Middle School said, "Summer school gave me a head start in what we will be learning, and I got to know the school and was confident on the first day of class."
Eisenhart and Driggs asked the students to take out their pencils and get ready to take a test that would be given to them from individual folders. The students' quiet resignation to test taking quickly turned to cheers and shouts of joy at being told that they were actually receiving their own personal Kindle. With dropped jaws and happy laughter, the students were given their award and a congratulatory handshake. Eisenhart reminded students that "with continued efforts and by asking for help from the right places, you can get better and better in math and reading. This is only the beginning of what you can do."
Lehi Junior High School Winners
Ellie Alex
Amethyst Burnett
Peyton Gray
Samantha Mallicoat
Elle McCandless
Kyla Nielson
Nathan Seeman
Dominic Thatcher
Phoenix Thatcher
Bailey Weaver
Willowcreek Middle School Winners
Madison Allridge
Samuel Alvarado
Ashlyn Anderson
Baylee Fenn
Braylyn Lindord
Chase Macedone
Bodie Madsen
Carter Penrod
Davis Penrod
Cole Rader
Kayla Ringel
Sadie Sedgewick
Paisely Shearer