"Damn Yankees" to play at Skyridge High School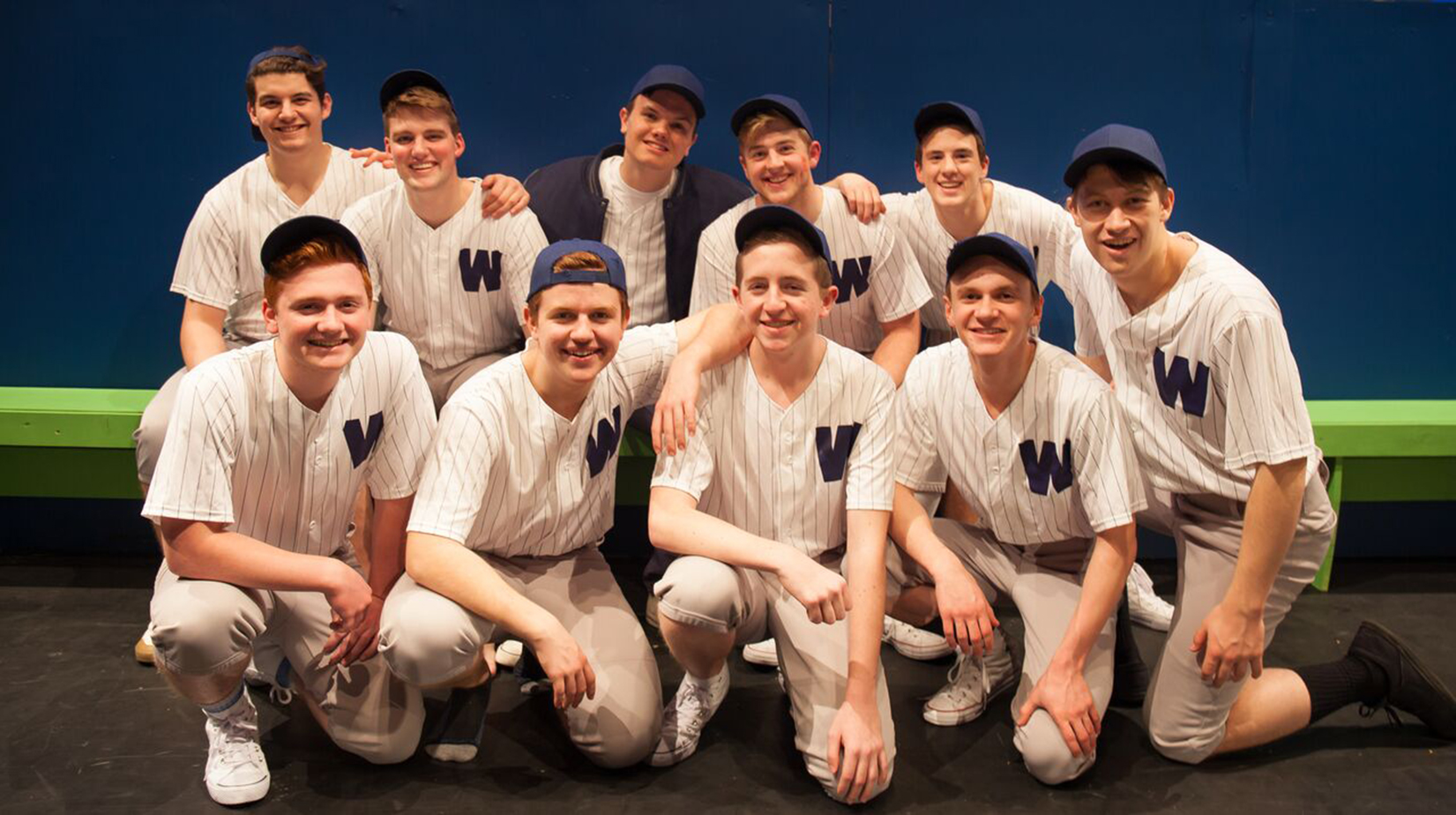 Skyridge High School's theater department is presenting the musical "Damn Yankees" from April 12–17, at 7:00 pm. There are two shows on Saturday, April 14: a matinee at 2:00 pm and the evening performance. Tickets are available at the door and online at showtix.com.
Melissa Higley, musical theater teacher at Skyridge High School, is the director and choreographer for "Damn Yankees." Set in the 1950s, it is the story of a middle-aged, die-hard Washington D.C. Senators baseball fan, Joe Boyd. For six months out of the year, Joe is obsessed with the Senators even though they're chronic losers. When a mysterious and smooth-talking Mr. Applegate offers Joe the chance to become Joe Hardy, a young slugger who will be the ticket to the Senators winning the pennant, Joe Boyd jumps at the opportunity.
"I wanted to pick something really good and cheesy," said Melissa Higley. "I love the Bob Fosse style of musical theater and this one has a lot of great dancing in it. We've got some very athletic guys in the cast. The full-stage dance numbers are really impressive."
Higley kept the 1950s theme of "Damn Yankees" and added pop art and comic book style to the set. They're even offering Cracker Jacks at the concession table during the performances. As always, Skyridge theater students make up the entire stage crew. Senior Rhiannon Gray designed, built, and did the detail painting on the set and she's also singing and dancing in the show. "I gave Rhiannon an outline of what I was thinking for the set and she came to me a few days later with a scale model that was incredible! She really brought the vision to life," said Higley.
Joe Boyd discovers that it's his wife, Meg, that he wants more than anything – even more than his favorite team winning the pennant. "It's a very sweet message," said Higley. "When all is said and done, the thing that matters most is loving and caring for those around us."