City officials review future of Old Iron Bridge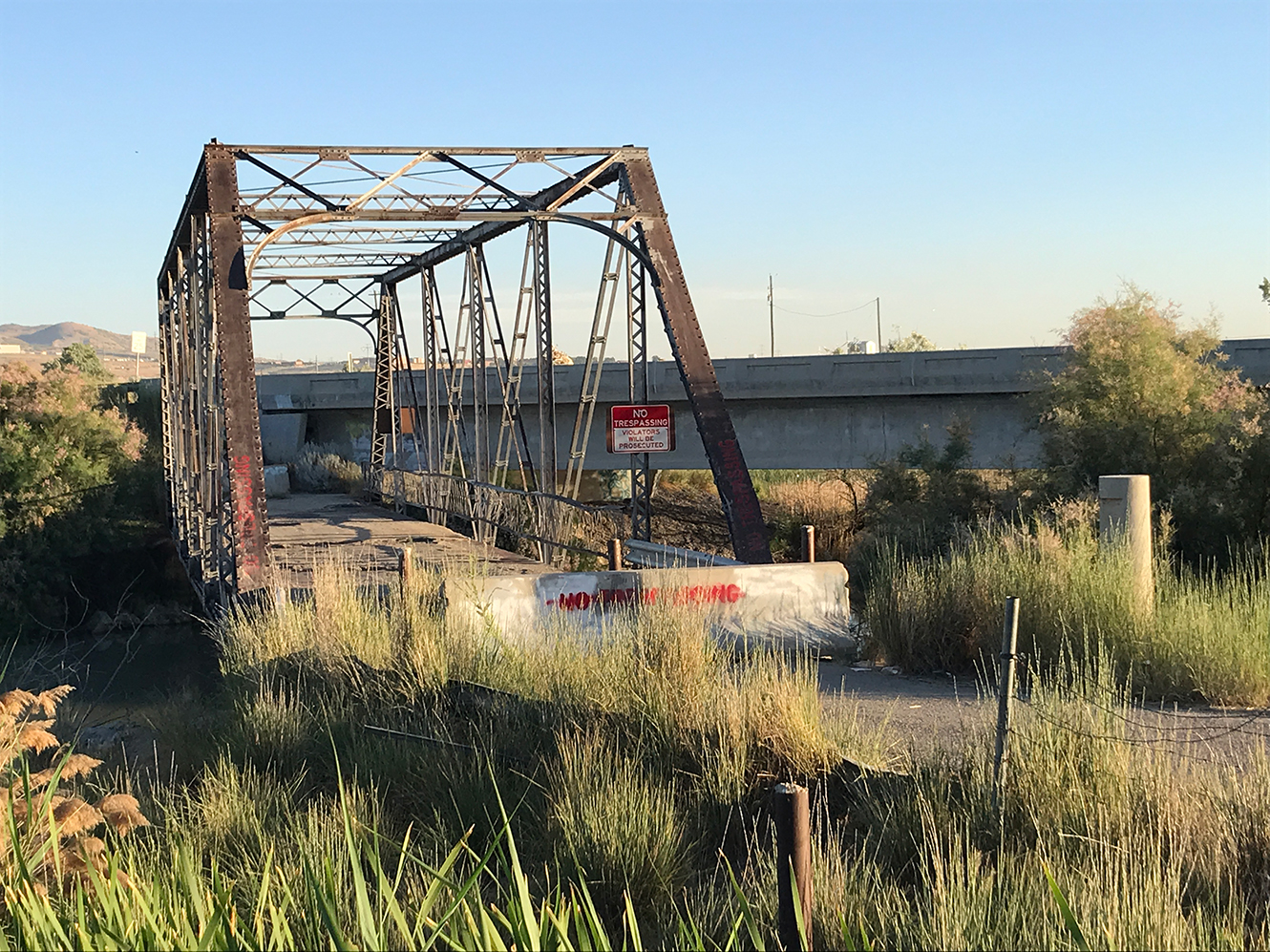 Social media polls show most locals in favor of keeping bridge
In the aftermath of the tragic death of an Alpine teen, after doing a backflip off the century-old Iron Bridge in Lehi, there has been lots of talk on social media, on local chat forums and even at Lehi City Hall about what the future holds for the bridge. According to Cameron Boyle, Lehi assistant city administrator, "We are investigating all the possibilities about what to do with the bridge. The problem is, we don't know who actually owns it," he said.
The bridge, located near 3350 W. 1500 N. in Lehi, was built over the Jordan River around 1914 and was used as a main thoroughfare in that area for many years until a newer bridge was built in 1995. The old structure was then used as a bridge for the bike/walking path along the river until the path was rerouted and the bridge was officially closed down. For years, however despite multiple "no trespassing" signs and a concrete barrier, the old bridge has been a summer hang out and jumping platform for many generations of teens who would come from all over Utah County to jump off the bridge and into the Jordan River.
Talk about the future of the bridge started to heat up after July 7 when 16-year old Cole Merrill, of Alpine, died after doing backflips off the bridge with friends.
"We really do not know who owns the now inactive bridge," said Boyle. Because various government entities have annexed property over the years, we are not sure if the city, the county, or the state actually owns the bridge, Boyle said. "We have been working to try and figure out who owns it and we are gathering all the facts and investigating all the options, so we can make the best decision to provide the safest option for the city."
In response to people who have expressed concern about keeping or tearing down the bridge, Boyle said, "We know there are those in the community who want us to tear it down and there are others who see jumping into the Jordan River from the old bridge as a rite of passage that has been done for generations. We have meetings scheduled with city, county, and state officials to investigate all of the possibilities regarding the future of the Old Iron Bridge," Boyle added.