Four of top ten fastest growing businesses in Utah based in Lehi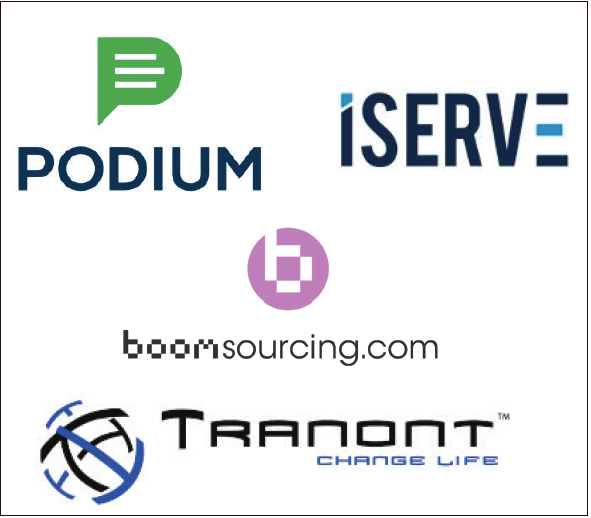 Four of the top ten fastest growing businesses in Utah are based in Lehi, according to a new report fresh off of 2018's Inc Magazine 5000 list.
"Utah happens to be an excellent state for business. Home to giants like Adobe, eBay, and Qualtrics. The state has also proven to be fertile ground for countless startups, earning the nickname the Silicon Slopes," states the report.
The four Lehi businesses making the top ten in Utah are:
#1. Podium  sells a suite of software services that allow businesses to interact with customers online. The platform began as a way for customers to leave reviews but quickly escalated into a messaging platform where customers can provide feedback and businesses can respond. Currently sites such as Salesforce and Intuit are integrated with Podium.
#4 Boomsourcing once called Teleserve, helps companies scale by outsourcing professional services. The company provides everything from virtual assistants to remote bookkeeping and accounting. 2018 marks the company's second time on the Inc. 5000.
#5 iServe is a one-stop shop for ecommerce. The company's analytics platform tracks sales performance across all major online marketplaces. Paired with warehousing and distribution services, it's easy to see why brands like Skullcandy (another Utah native) rely on iServe to handle online sales.
#10 Tranont distributes dietary supplements, subscriptions, and financial products through a direct-to-consumer model. Like many multilevel marketing companies, led by CEO Lorne Berry, relies on existing members to recruit new members.
Other Utah companies making the top ten are: Funded Today; Taft; Slingshot; Blue Fire Leads; American Business Brokers and Beddys.
To see the entire article, see:https://www.inc.com/tim-crino/2018-inc5000-fastest-growing-companies-utah.html