Lehi loses to Springville in close contest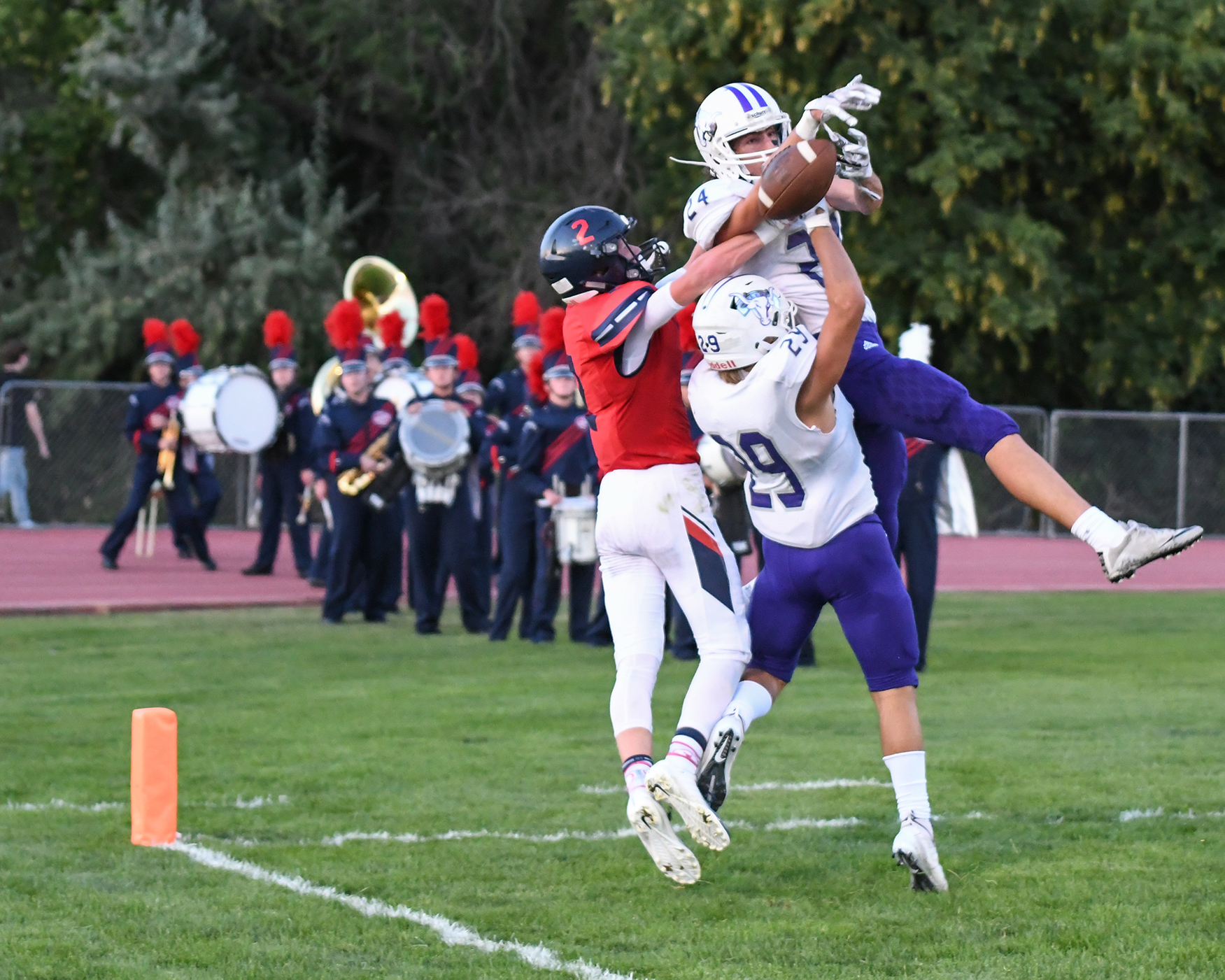 The Lehi football team lost a close game on the road to Springville last Friday night. The Red Devils prevailed, 14-13, in an exciting contest where the outcome was not determined until the final play. After scoring a touchdown late in the fourth quarter, the Pioneers were down by 1 point when the point after kick was blocked. An attempted onside kick by Lehi was unsuccessful. However, the Pioneer defense prevented the Red Devils from gaining a first down – giving the ball back to their offense with just under a minute remaining. A Springville interception on a long pass with 14 seconds on the clock sealed the win for the Red Devils. The Pioneers fell to 1-3 on the season.
Scoring Summary
The Pioneers got on the scoreboard first in the second quarter on a 4-yard touchdown run by Carsen Manookin. Less than four minutes later, the Red Devils scored on a 17-yard touchdown pass. The score was 7-7 at halftime. With five minutes left in the third quarter, Springville's quarter back ran for a 6-yard touchdown, giving the Red Devils a 14-7 lead. With two minutes remaining in the fourth quarter, Pioneer quarterback Hayden Betts completed a 5-yard touchdown pass to Gentry Cox. The point after kick was blocked. The final score was Springville 14, Lehi 13.
Defensive Summary
As implied by the relatively low score, the defense from both teams ruled the night. Each team forced three punts. Also, Springville turned possession of the ball over twice on downs and Lehi did once. In the first quarter, the Red Devils were driving with the ball on the Pioneer 29-yard line when Tyler Ehat sacked the quarterback and stripped the ball. Springville recovered the ball, but lost valuable yards on the play. Pioneer defensive backs Maoputasi Young, Dax Smith and Christian Moody made excellent plays on the ball to break up potential touchdown passes at the end of the first half. Jaxson Southard, Gage Kent, and Oakley Krumvieda also made key defensive plays. The biggest stop of the night for the Pioneer defense was with one-minute remaining in the fourth quarter, providing their offense a chance to win the game.
The Pioneers return home this Friday at 7 p.m. to face Maple Mountain for the annual Homecoming Game. The Golden Eagles also have a 1-3 record on the season. Their lone win came on the road during week two against Uintah.
Free Tailgating Event on Friday
The Lehi Gridiron Club will be hosting a tailgating event on Friday prior to the game from 5 to 6:30 p.m. The event will be held in the southwest parking lot near the school marquee. Students and families are invited. There will be free food, including chicken from PDQ, a climbing wall and booths. Follow @LehiGridiron for more information on this and other upcoming events.
This slideshow requires JavaScript.