Sundae Monday makes and matches money for teachers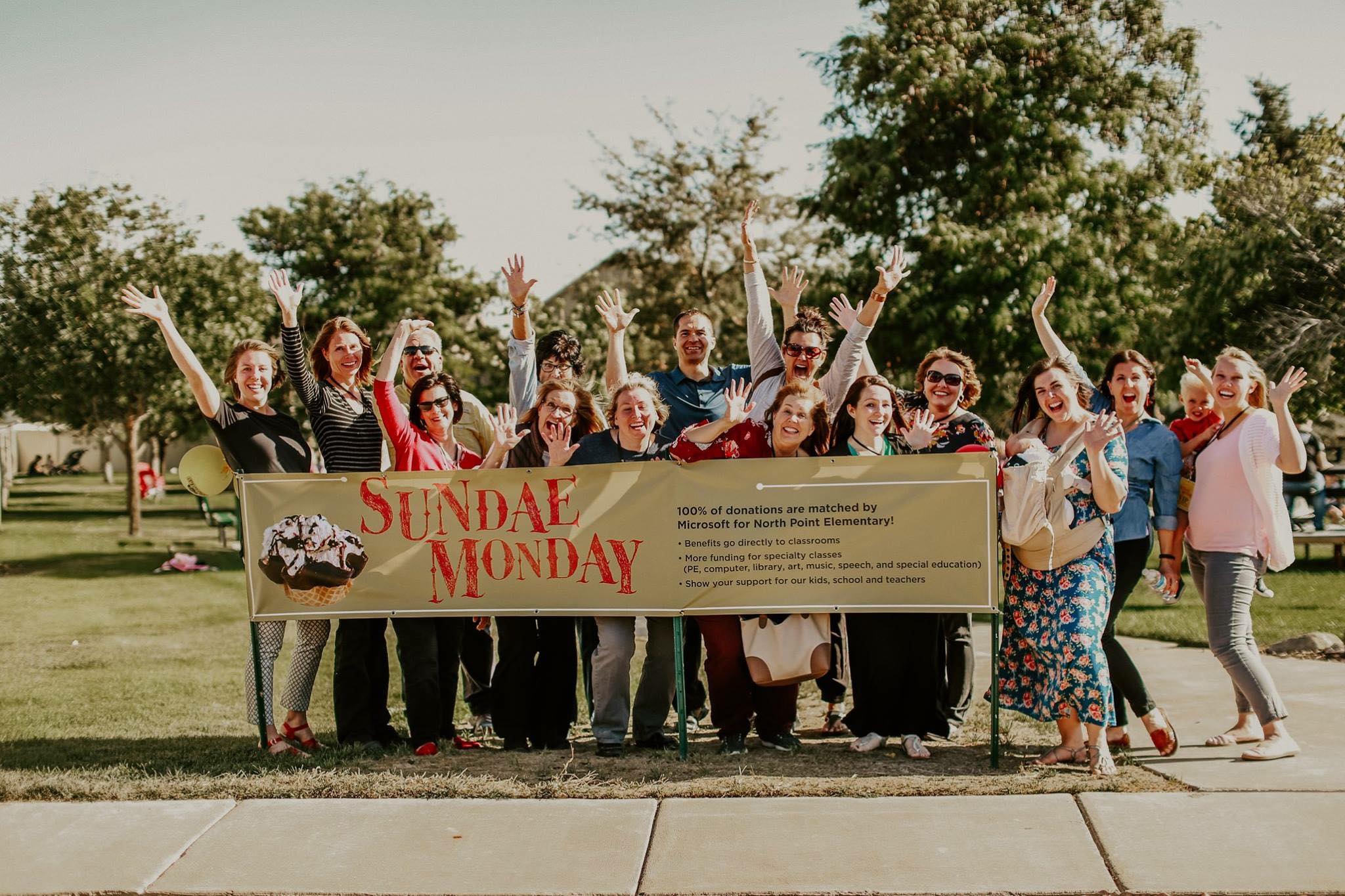 Five years ago, Brookelynn Canen went to her first day of Kindergarten at North Point Elementary in Lehi. She came home with a list of items her teacher needed for the classroom that students and parents could donate. Five-year-old Brookelynn wanted to get her teacher everything on that list and was willing to get to work to make that happen.
Brookelynn's parents, Nate and Karen Canen, encouraged her idea to sell ice cream sundaes and told her they would match the money she made so her donation would be twice as big. Nate Canen works for Microsoft, which has a charitable program to match donations by their employees' families, up to $15,000. The resulting donation meant a lot to Brookelynn and to her teacher. This project ignited Brookelynn's entrepreneurial spirit and it has only gotten bigger and bolder. People can continue to give monetary gifts to the Canen family for Sundae Monday until Friday, October 5, but the running total so far is a remarkable $13,278 – more than twice what they were able to give last year. Once Microsoft matches the donation, the total soars to $26,556. One hundred percent of the money goes to teachers at North Point Elementary.
Last Monday Brookelynn Canen (9), who has been joined by her younger sister Hailey, held their annual giving festival, Sundae Monday, at a small neighborhood park (the registration fee was a gift to the Canen family) in the Cranberry Farms area. Everything at Sundae Monday was free, and that included, as always, chocolate-dipped waffle bowl sundaes, as well as other food and entertainment, all donated by local businesses.
Months ago, Brookelynn and Hailey Canen started visiting businesses in person and asking them to contribute something to Sundae Monday. "They are not afraid to approach business owners and ask for donations. We leave as much up to our girls as possible. They always have better ideas than we do anyway!" said Karen Canen. The sisters talk to all the teachers at North Point Elementary to find out what they need, they write up the invitations, and they spend hours dipping waffle bowls (generously donated by Joy Cone Company). This year Brookelynn and Hailey made VIP passes for the teachers, so they could go straight to the front of any lines to get what they wanted at Sundae Monday. Brookelynn came up with the idea for VIP passes after seeing the teachers wait in long lines for food at another event.
Before he went to work for Microsoft, Nate Canen was a teacher. He and Karen, a licensed social worker, know very well how much money teachers spend for their classrooms out of their own pockets. According to a Department of Education study, with inflation, teachers make less money on average than they did in 1990. Teachers also spend between $500 – $1000 each year on school supplies. Brookelynn Canen's goal for this year's Sundae Monday was to make sure that every full-time teacher got $500 or more, and she far exceeded that goal. The Canen's turn all the money from Sundae Monday in to the Alpine School Foundation, who then distribute the funds according to the very detailed plans the Canen's have created after meeting with each of the teachers at North Point Elementary.
"My favorite part of Sundae Monday is the Festival," said seven-year-old Hailey Canen. "It's so fun seeing all the teachers, giving them ice cream and having a party for them and our school."
"It's been interesting to watch our girls learn how to accept thanks," said Karen Canen. "It's easy for them and for the whole community to give their time and their money. We love our North Point teachers! They really do see teaching as a calling, not just a job." Karen was especially impressed with the Lehi High School Student Council and their service at Sundae Monday. They and their advisor, Mr. Averett, ran all the booths and stayed long after their appointed time was over, even offering to help clean up the next day. Karen Canen refers to her community, her neighbors, and friends, as her "secret weapons."
This slideshow requires JavaScript.