Students and parents get the scoop at MTECH event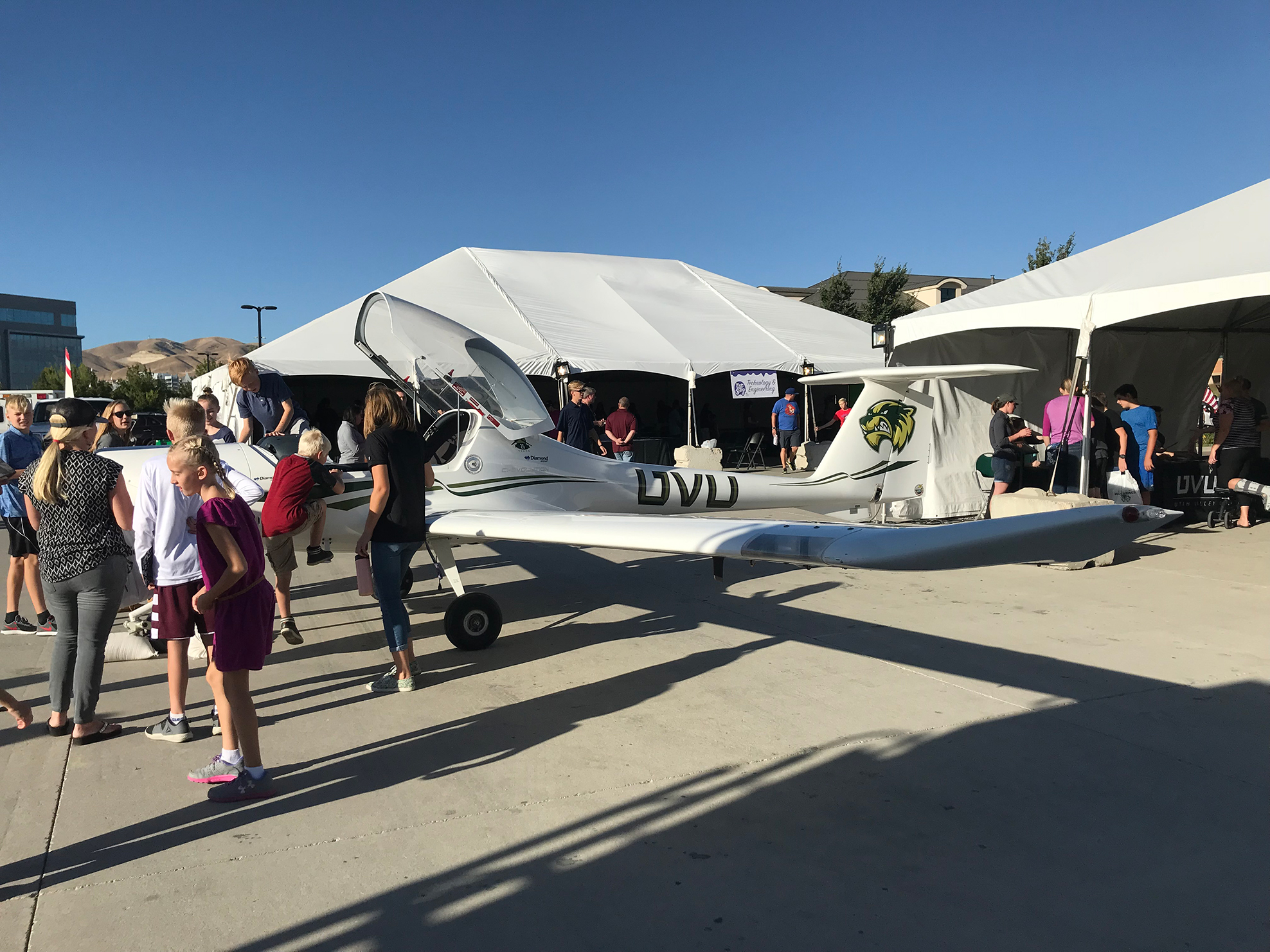 On Monday, September 24, parents and students were invited to Mountainland Technical College campus in Lehi to explore career pathways and get hands-on experiences in different industries offered. The 'Get the Scoop on Career and Technical Education' event was held to bring attention to the many opportunities available to students of all ages regarding programs in fields that support in-demand occupations in Utah.
This event was the first of its kind as a collaboration with Alpine School District, Nebo School District, Mountainland Technical College, and Utah Valley University. Targeted toward junior high and high school students and their parents who are making choices about their future classes, this event was planned to highlight the Pathways program.
Pathways is a method of searching for a career that fits a student's interests and lifestyle, and then allows the student to build academic courses around it. The Pathways goal is to ensure that students will be prepared to take advantage of the full range of post-secondary options, including on-the-job training, certification programs, and two- and four-year college degrees. Pathways recommends individual high school courses – both academic and career-related – to concentrate on which are specifically geared toward the student's chosen career. All of this planning starts as early as middle/junior high school and continues as the student advances through high school. In Utah, there are over 50 Pathways within the seven areas of study.
Career and Technical Education director for Alpine School District Michelle Price said "We really want to get the word out to parents and students early on in their education about all the choices that are available to them. This event is highlighting wonderful educational opportunities available even before graduating high school."
With over 5,000 people attending, students and parents were able to get a closer look at available classes and careers. There were centers for each program where students could learn more about what it takes to be a paramedic, practice suturing on bananas, get an in-depth view of illustration and graphic design, and check out new technology being used in classes from welding to biology.
One student from Willowcreek Middle School said "I'm here to check out the vet program. I would love to work with animals one day." Another student from Lehi High School said he was mostly interested in the different technology-based programs. "I think in the future, most every job out there will have some aspect of technology. I am planning on getting a head start while I'm in school and I hope to learn more about that while I'm here."
MTECH president Clay Christensen said "We are excited about the many programs and opportunities we offer. We have some of the latest technology and use it in all of the courses offered. Our programs are for in-demand careers, and this event is aimed at helping students and their parents get a head start in planning the best way forward through high school and beyond."
This slideshow requires JavaScript.