Lehi schools place in Shakespeare Festival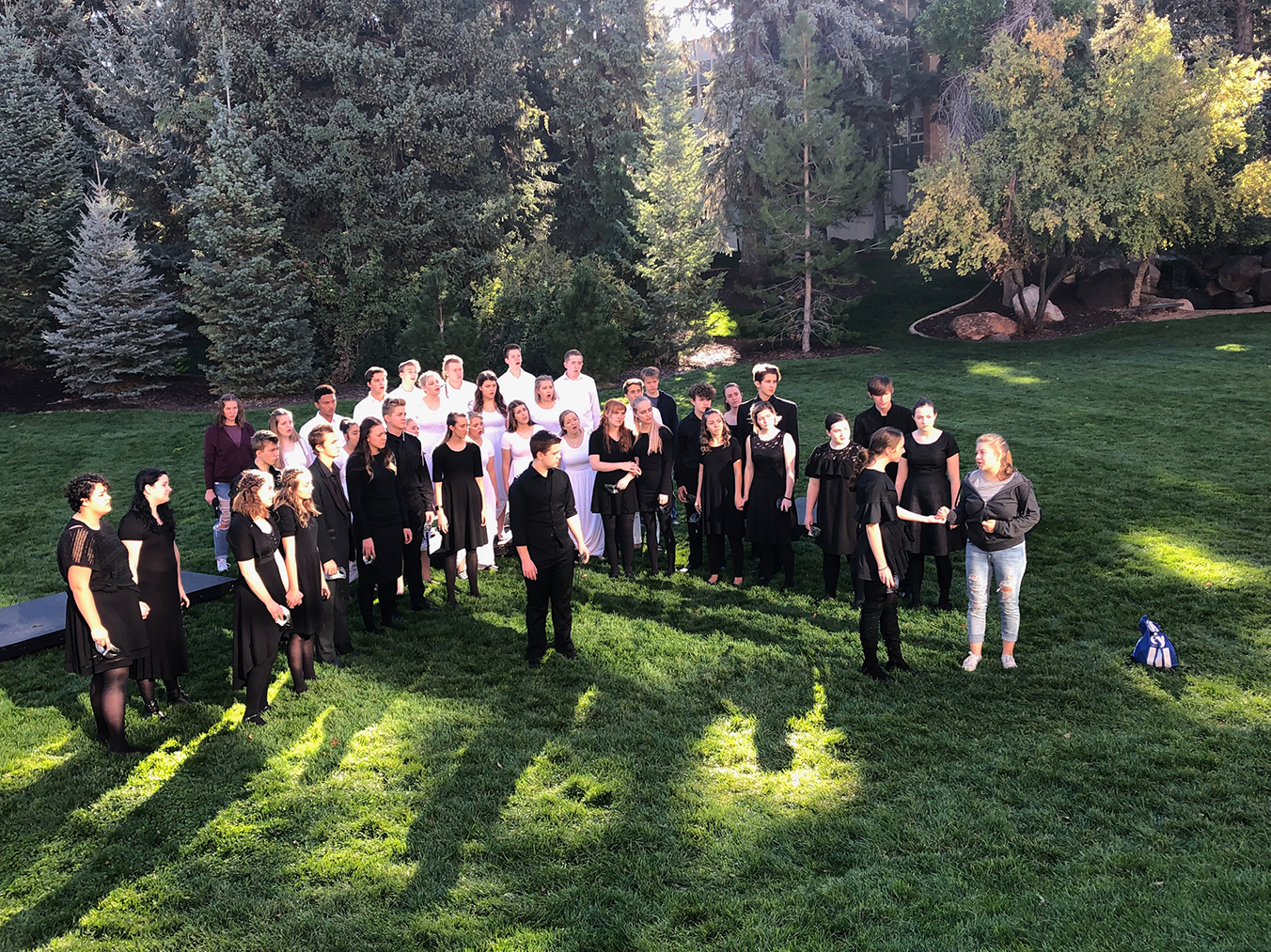 The Shakespeare Festival, founded in 1961, has been a place for Shakespeare lovers of all shapes and sizes to gather and compete. Lehi City had several schools compete in the 2018 Shakespeare Festival, and all of them received many awards and merits.
Over 70 high schools competed at the Utah High School Shakespeare Competition. These schools are split up into different divisions based on the number of students in their high school. Skyridge High School is in the largest high school population division, Buckingham, which consisted of 19 schools competing against each other. Lehi High School competes in a smaller school division, Oxford.
Lehi High School Dance Company placed third in their ensemble. The Drama Department placed third, and in overall sweepstakes, LHS tied for first place.
Skyridge High School placed first in their Dance Ensemble, and their Drama Department placed third. In the monologue category, Alice Ellsworth took second and Lora "Schmidt" Smith took third in the same category. The ensemble piece also took second place overall.
The Skyridge ensemble number is set to Hamlet's "To Be or Not To Be" speech and it centers around a "modern" Hamlet, played by Abby Brown, who is suffering from depression and suicidal thoughts. Throughout the piece, Hamlet is at odds with what she feels and the thoughts in her head. In the end, love and hope help the central character through her dark journey.
"Hamlet is one of the most complex and contradictory characters in dramatic literature. Many experts have tried to explain the character over the last four centuries. The interpretation which best fits the evidence is that Hamlet was suffering from an acute depressive illness. In Shakespeare's time, there was no concept of such an illness, although melancholy was well known. Melancholy, however, would have been seen as a character defect – and too often in this modern world in which we live, despite our expanded understanding, we see mental illness as a defect. In the classic tragic model, the hero brings himself and others to ruin because of a character defect. In our ensemble scene we seek to show that the hero, whether or not they are in possession of the defect, can connect with the world around them. Our goal is to demonstrate that when love prevails, life prevails," explained John Brown, Drama Department Director for Skyridge High School.
Willowcreek Junior High School had 42 students compete in the Shakespeare Festival. They competed in monologues, duo scenes, ensemble scene, duo dance, and ensemble dance piece. The Dance Company took home third place for their Ensemble Dance based off of Hamlet, and Drama took home third place in overall sweepstakes.