Lehi's premier power couple live to serve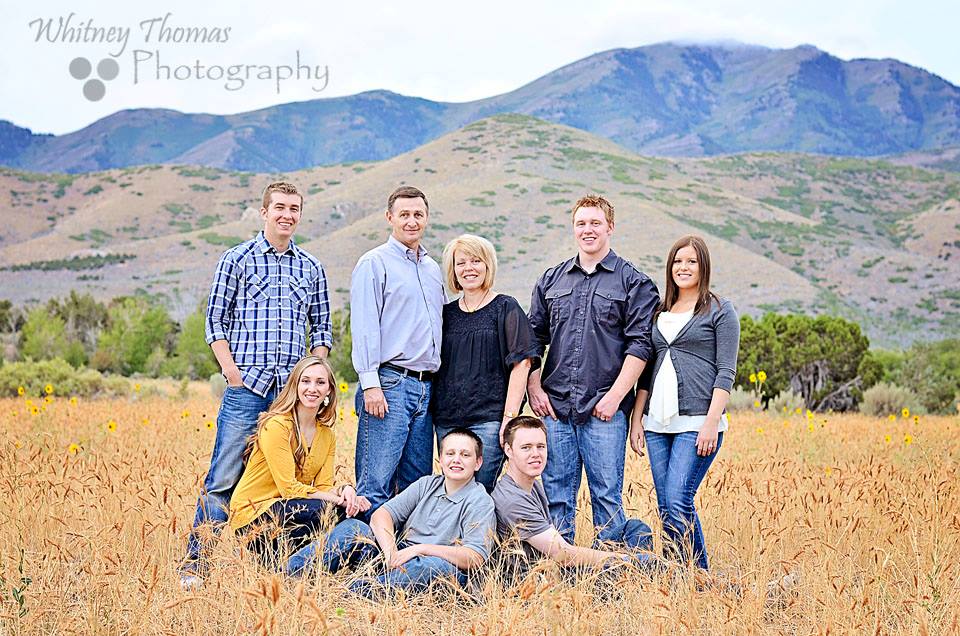 Dixie Thomas Wilson and Gordon Ned Wilson, 1980 and 1978 graduates of Lehi High School have spent a lifetime of service in medicine and education.
Dixie, daughter of Blaine and the late Margaret Thomas has lived her entire life in Lehi. She graduated from Lehi High School and attended Utah Valley State College (UVU) before serving a mission in the Philippines. She returned home and enrolled in the nursing program at Weber State University.
In 1986, she married a fellow Lehi High School graduate, Gordon Wilson. She continued her education and the day following her last final examination, she had her first child, a daughter, Jaynee. The birth of three other children did not deter Dixie's efforts educationally. She worked as a registered nurse and decided she wanted to become a nurse practitioner. She enrolled in an online program through the University of Indiana.
She was diagnosed with cancer and continued treatment while finishing her degree. She balanced her duties as a wife, mother, nurse and student, an almost impossible task for most.
She has also volunteered as chairman of Lehi City responsibilities during Lehi's Round-Up Days celebration. She was in charge of the parades, as well as other activities. She has also been a supportive wife while her husband served in various church callings for The Church of Jesus Christ of Latter-day Saints.
She currently works in the neurosurgical department at Utah Valley Hospital as a LN/PA (licensed nurse practitioner and physician's assistant).
Blaine Thomas, Dixie's father, describes her, "She has always been a hard worker. She always has something going."
She presently serves as a medical authority who scrutinizes all medicines that all prospective missionaries take.
When asked about her family, she takes pride in their accomplishments, but adds, "I have three grandchildren." It is evident she is most proud of her family.
Gordon Wilson, son of Ned and Joyce Wilson, is a 1978 graduate of Lehi High School. He was always involved in FFA, the rodeo club, and worked with livestock while in high school. "He loves animals," says Dixie. After graduation from high school, he attended UVSC graduating with an Associates Degree in Business Management. He served a mission to the Philippines also, but not in the same mission in which Dixie served.
Gordon continued his education at BYU, graduating in business education with the intent to teach business to high school students, but never taught school. He was hired by Salt Lake Community College as the Director of Student Life and Leadership. While working at SLCC he enrolled in the Public Administration program at BYU where he received his master's degree. He continued working at SLCC while working on his doctorate in educational administration at Oregon State University. "He would fly to Oregon on Thursday and take classes Friday and Saturday and return home on Sunday," says Dixie. After completing his Ph.D., he was hired by the University of Utah to be the Associate Vice President of Auxiliary Services. He oversees the physical facilities, campus bookstore, graduate and family housing.
During all the years of working, studying and being the father to Jaynee, Jeffrey, Bradley, and Ryan, he served as the bishop of his home ward, bishop of a single adult ward and currently serves as the President of the Young Adult Stake in Lehi.
The Wilsons exemplify what can be done with cooperation, hard work, and support of a loving family.