Overnight closures on I-15 accelerate bridge construction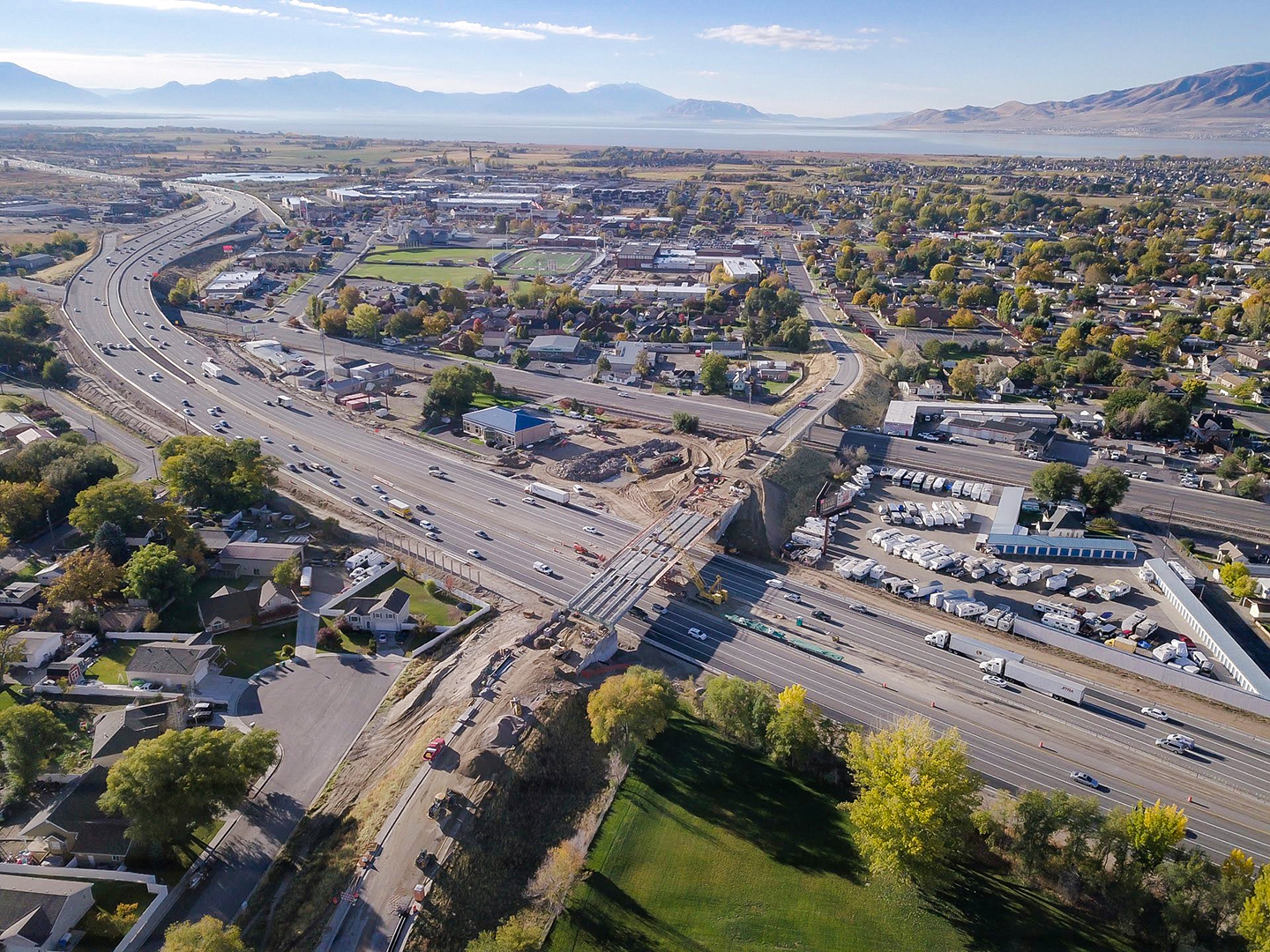 Lehi residents endured two nights of freeway closures as the Alpine School District Fall Break began last Wednesday night, October 17. Southbound I-15 was closed on Wednesday between the 2100 North and Main Street exits, and northbound I-15 closed on Thursday night and Friday night.
The overnight closures and snail-paced traffic that came with it allowed construction crews to place beams for the new 600 East bridge over I-15, as well as the bridge over I-15 at Triumph Blvd. Both bridges are scheduled to be completed in early November and the entire Technology Corridor project is scheduled to be finished in late 2020.
Construction project schedules along the Technology Corridor in Lehi, and everywhere else in Utah, are weather-dependent and subject to change. For the latest information on traffic restrictions during construction, visit the UDOT Traffic website (udottraffic.utah.gov) or download the UDOT Traffic app for iPhone or Android.