Lehi couple celebrates 50 years of marriage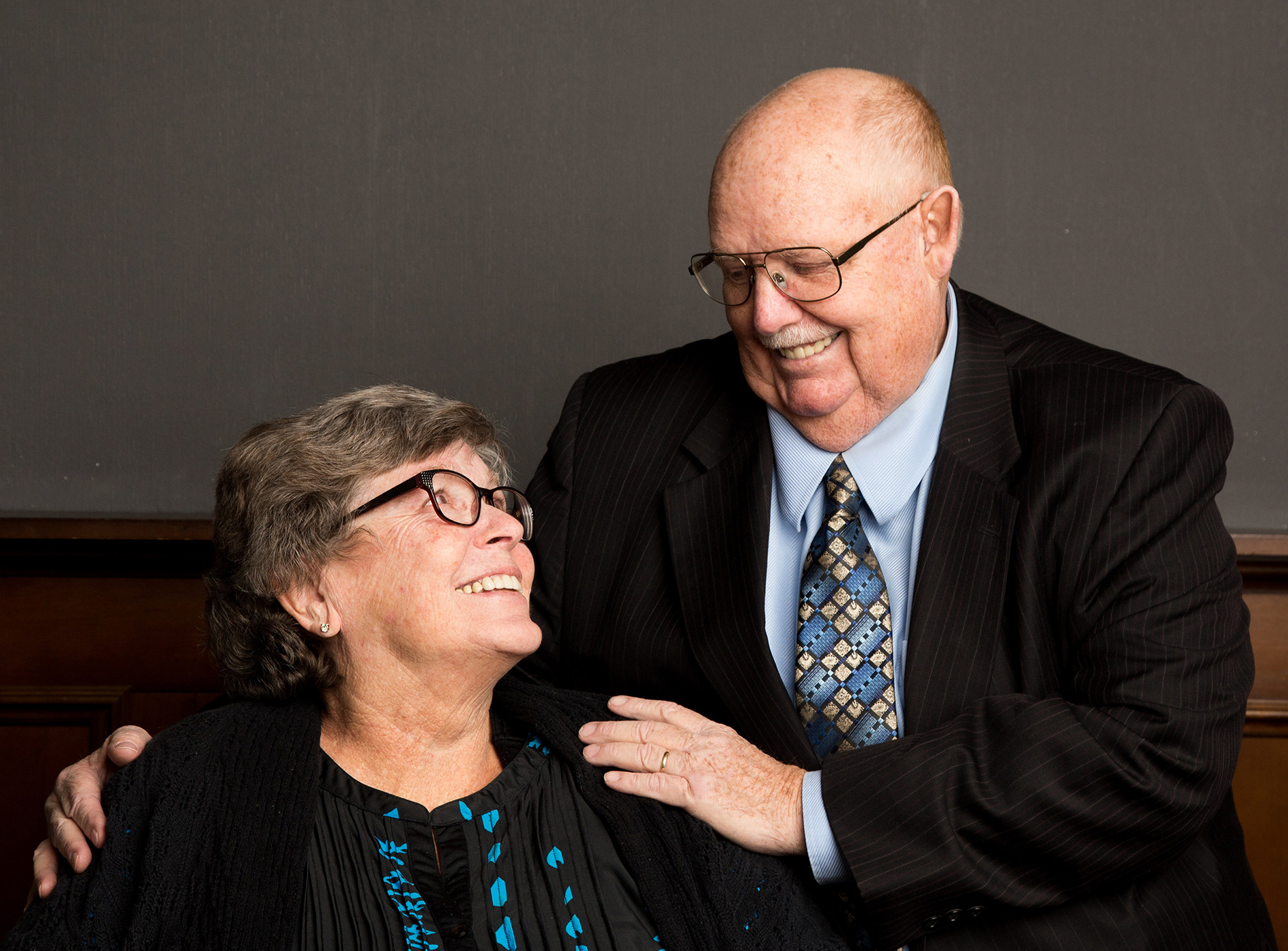 Kenneth (Butch) Grace and Connie Brooks Grace, both life-long Lehi residents, will celebrate 50 years together at an open house in their honor on Saturday, March 2, from 7-9 p.m. at the Church of Jesus Christ of Latter-day Saints at 1149 North 300 West in Lehi. (No gifts, please.)
Butch Grace, born in 1948, and Connie Brooks, born in 1951, were both born in the old Lehi Hospital on State Street. They attended Lehi Elementary, Sego Lily Elementary, Lehi Junior High (at the old high school located on Center Street) and graduated from Lehi High School at its current location.
Butch Grace joined the Utah National Guard and served 39 total years, including 22 years of full-time service. He retired from the National Guard in 2005 but continued working as a security officer at Camp Williams until 2014. Butch served a mission in Texas for The Church of Jesus Christ of Latter-day Saints as a young man as well.
Connie Grace was a stay-at-home mom for many years before working for the Alpine School District and the Utah Department of Workforce Services and retiring in 2013.
Butch and Connie dated and fell in love in high school and married on February 28, 1969. They were later sealed in the Provo Utah Temple. The Graces were blessed with six children; Ken Grace (Pleasant Grove), Kristi Manseau (American Fork), Clayton Grace (Lehi), Cammy Wilcox (Layton), Kelly Carrillo (Orem), and Cari Jones (Lehi). They have 22 grandchildren and three great-grandchildren.
Throughout their years of marriage, the Graces have served in many callings in The Church of Jesus Christ Of Latter-Day Saints. They also served in the community in many ways, including 35 years on the Lehi Old Folks Committee and providing music for 40 years at Old Folks parties in Lehi, American Fork, and Pleasant Grove.
Butch and Connie Grace have played music for weddings, city celebrations, clubs and organizations, reunions, dances, and conventions all over the western United States. They have also sung for over 700 funerals for family, friends, and loved ones. Some of their favorite times were performing for Christmas dances and Gold and Green Balls at the Utah State Developmental Center. Connie was the first person to sing the National Anthem live for the Lehi Round-Up in June 1988. They are currently volunteering in the Music School Program at the Utah State Prison and love their experiences there. Music has truly blessed their lives.