Strong moms, happy healthy kids is motto for popular fitness studio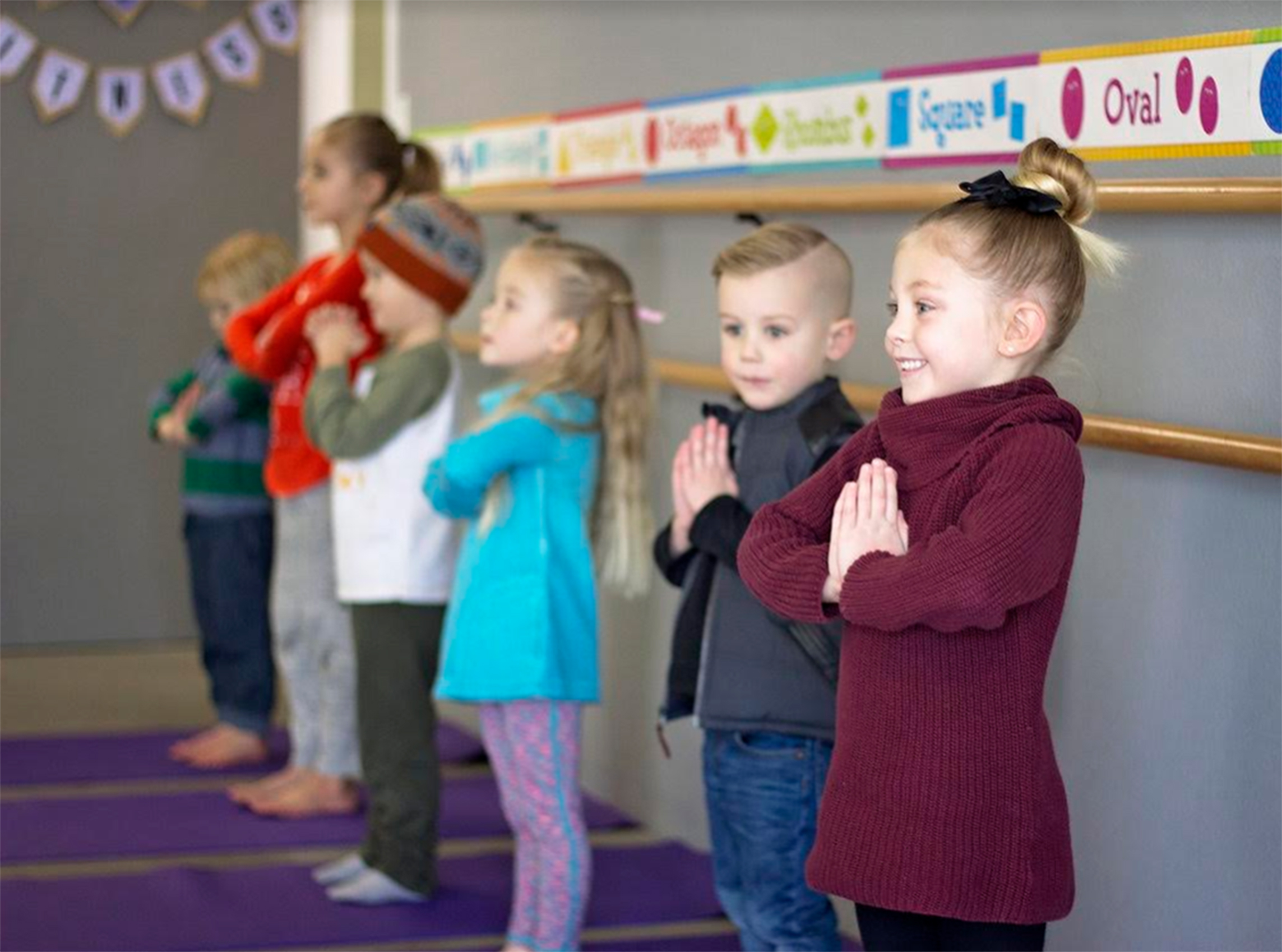 Megan Murff, founder of Cahoots Fitness in Lehi, said she started the business with moms in mind. Her focus on offering quality movement classes for kids while mom exercises has been the driving force behind her company's success.
"When I was designing the company, I would interview moms and ask, 'what are your pain points?' and childcare came up every time." Murff said moms were feeling bad for sending their kids into a gym daycare, so they just stopped working out. She wanted to design something that was just as beneficial and worthwhile for children as it was for their moms. "That's the only way moms wouldn't feel guilty for bringing their kids and spending an hour on themselves," Murff said.
What makes her company the most meaningful is the feedback she gets from members. "I have heard several times 'Cahoots has changed my life' and even, 'Cahoots has saved my life' because it helps them turn a corner. It gets them out of the house, taking care of themselves and not feeling guilty about it," Said Murff.
Mom guilt isn't a new concept, and even Murff said she struggles with it. She hopes creating a space where moms feel more comfortable about what their kids are doing, will allow them to make time for themselves.
Erin Shepard, LCSW with Yarrow Therapy and Counseling Services, said the first step away from "mom guilt" is permission. "Permission to take up space in their [women's] lives, to make room for their needs, goals, wants, and interests. She said when women can "recognize motherhood is less about fulfilling a role and more about the relationship they have with their children," that feeling of selfishness goes away. "A parent who consistently puts efforts into their emotional wellbeing becomes an exemplar of healthy coping that their children become the direct beneficiaries of," said Shepard.
Mom of two little ones, Stephanie Hill, has been going to Cahoots for over two years and said the combination of great instructors and awesome kid classes has turned her fitness routine into the perfect "mom time" and helped her mentally recover faster after her second baby.
"It was really hard after my first baby to get back into working out and find that rhythm, but with my second we started going to Cahoots right away," Hill said. She said her little family needed the routine and her older son looks forward to getting out of the house each day.
Hill said her background in dance has led to a preference for group fitness, and the instructors at Cahoots Fitness are top notch. "I've been to group fitness classes all over Utah Valley over the past decade and these instructors are so motivating and can adjust to anyone's level. I was able to work out nine months pregnant and six weeks post-partum."
Murff said their fitness studio model is friendlier than an ordinary gym. "We talk to people, we look them in the eye. Gyms can be an icy place. We have tried to knock that down and create a warm environment." She said the most popular classes are the High Fitness class and hip-hop dance class. "The instructor has gotten all these women to tear down their walls and everyone is totally sassy and loose. It's a fun class," said Murff.
Babies in their carrier/car seat can be right next to mom while she works out at no extra charge. When babies get too big or wiggly to sit in the carriers, Cahoots offers a Baby Steps class for babies three months to two years. For kids two to five years old, they offer Movement Preschool. According to the website, "Our one-of-a-kind movement preschool is designed by professionals to introduce your children to the wonderful world of movement and coordination."
Cahoots Fitness has been awarded the Best Fitness Center for three years running by Utah Valley Magazine and is currently located in the Move Dance Studio at 870 N 100 E in Lehi. Monthly memberships, punch cards and drop in rates are offered to give flexibility in payment. Curriculum-based classes for children 0-5 years old are featured. More details are available at CahootsFitness.com and on social media @cahootsfitness or by calling (801) 783-1376.