Lehi opens pantries for hungry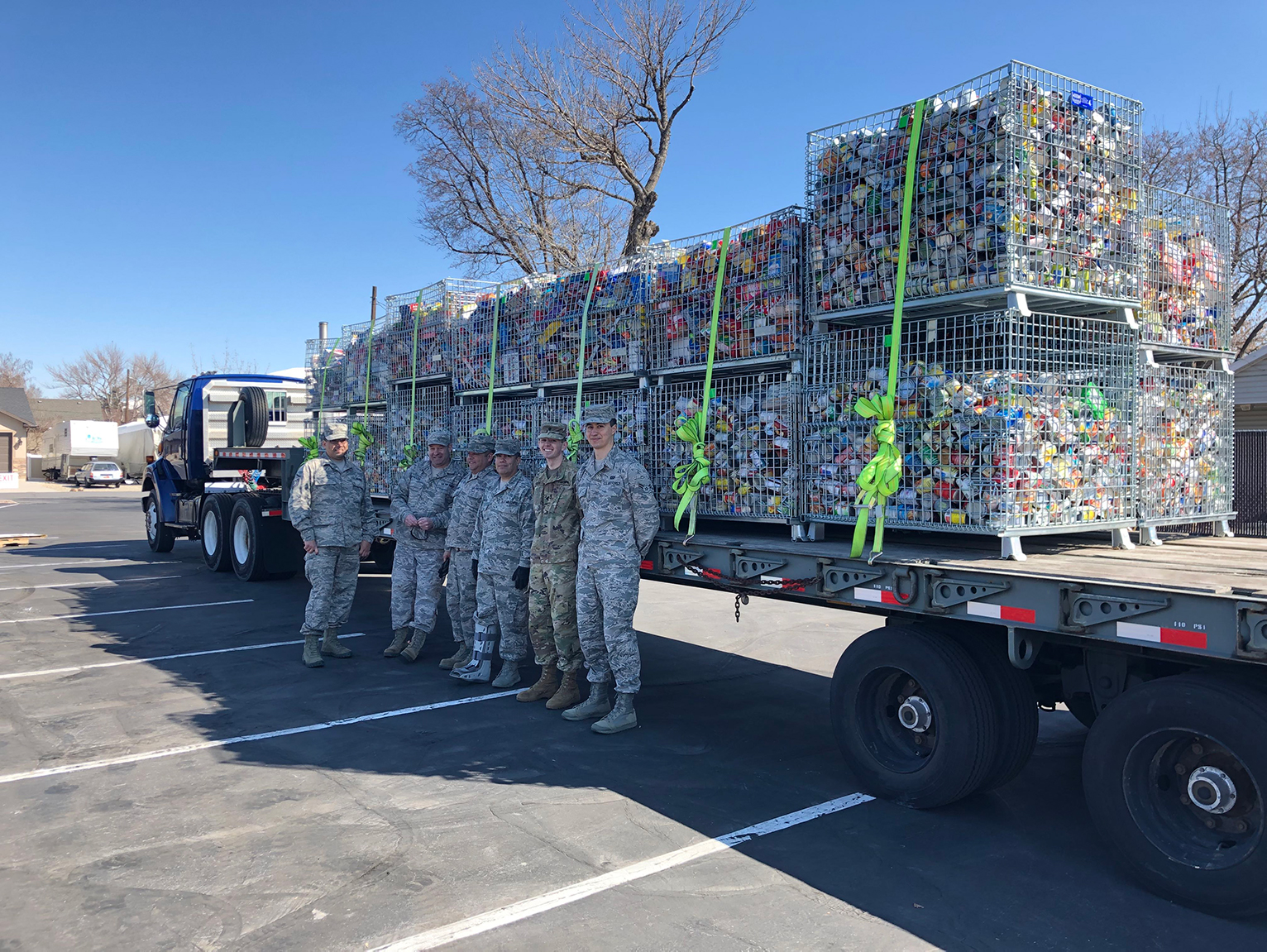 One in five children in Utah County suffer from food insecurity
Last Saturday morning, Boy Scouts from throughout Lehi and surrounding communities enjoyed a beautiful Spring-like morning by gathering thousands of pounds of donated food from porches and doorsteps starting at 8 a.m. In Lehi, this year's Scouting for Food program tallied over 50,000 pounds of non-perishable food items to help feed Utah's hungry.
Members of the Utah National Guard were on hand to help organize and gather the load. "All the food donated here today will go to Tabitha's Way in American Fork and will benefit people living in this area," said Sargeant Marcus Whitney. "We've seen a lot of macaroni and cheese coming in."
The youth brought all the food to the Church of Jesus Christ of Latter-day Saints stake center, located on Center Street in Lehi. They filled 20 large metal bins with gathered donations by 11 a.m. "We gathered about this same amount last year," said a member of the Utah National Guard.
According to Anadine Marshall, Manager of Tabitha's Way in American Fork, "It's an incredible day when the whole community comes together to help each other. It's about neighbors helping neighbors."  Each year, Boy Scouts, parents, and the community work together to make the program a success. "It wouldn't happen if it weren't for good neighbors helping each other. The majority of those who make it a success are the families who donate the food and the volunteers who are willing to pick up the food and other volunteers who are at the pick-up sites to help organize the effort," said Marshall.
According to the Tabitha's Way website, over 78,000 people in Utah County live at or below the Federal Poverty Line and one in five children in Utah County suffer from food insecurity.  Donations may be made to Tabitha's Way year-round. Visit tabithasway.com to learn more, or call (801) 709-8573.
This slideshow requires JavaScript.