Newly rebranded "Lehi Mills" expands distribution nationwide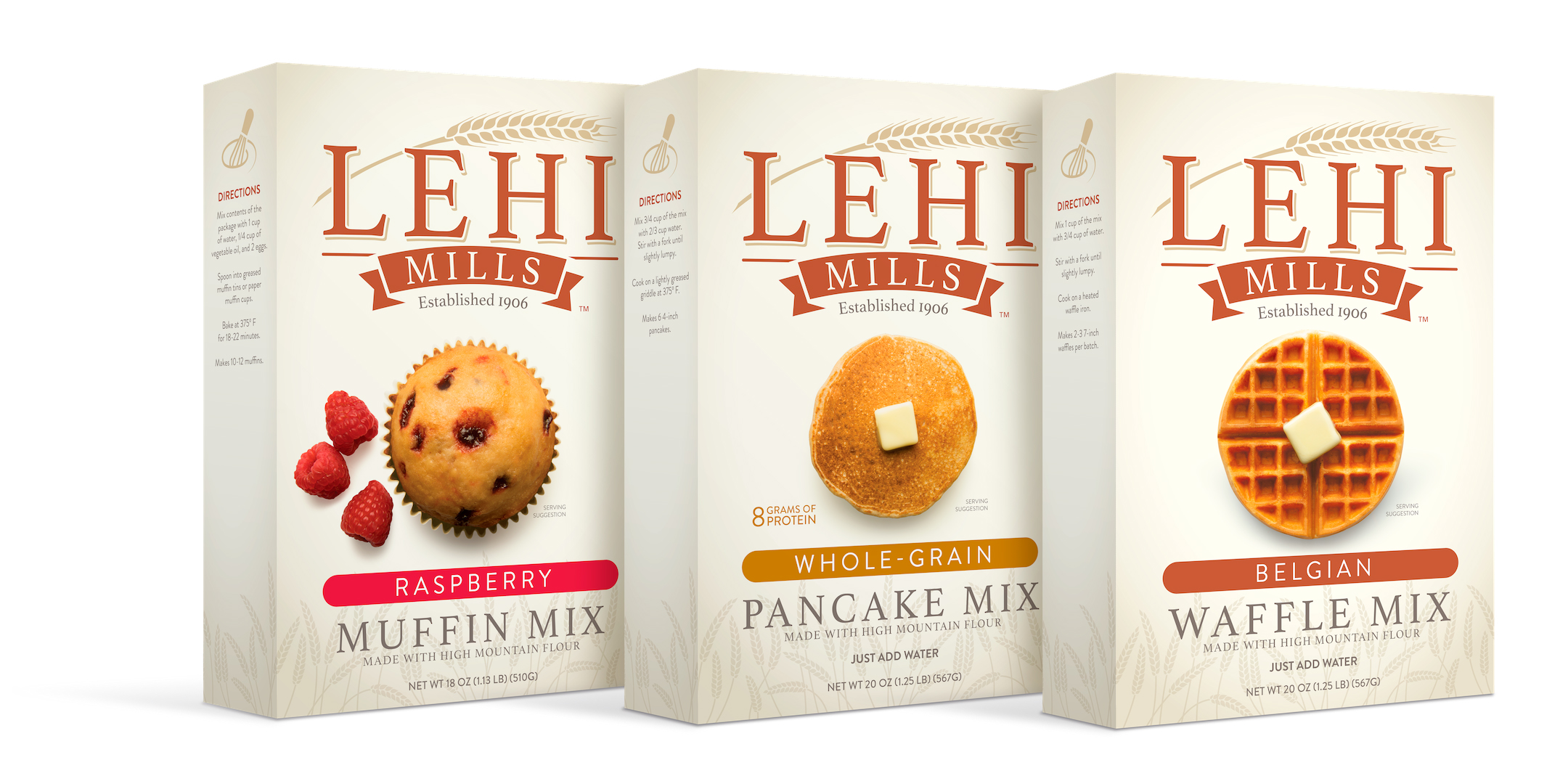 Lehi City's iconic Lehi Roller Mills was established in 1906. The company recently rebranded the name to "Lehi Mills" and is now expanding their distribution nationwide.
Stephanie Evans-Stock, Lehi Mills Marketing Director, said it's the support of Lehi City residents that has allowed for their success and expansion. "Without Lehi City residents and the city's support for Lehi Mills, we wouldn't be here," Evans-Stock said. "Our community is so important. We attribute a lot of our success to Utahns everywhere," she added.
In a press release Steve Brailsford, president of Lehi Mills and KEB Enterprises said, "We are thrilled to announce the national launch of our products and a new look. Lehi Mills was founded over a century ago by the general manager's grandfather and working alongside the founding family has been a one-of-a-kind experience, one that truly sets us apart."
Speaking to the importance of tradition and family values in the rebranding, Evans-Stock said local roots is what this company is based on. This family has over 200 years of flour and wheat milling experience. We continue to stay traditional in our milling approach because Lehi Mills' wheat quality is not like any other wheat on the market," she said. A quote on the Lehi Mills' website says, "A lot has changed in the past 100 years. And Lehi Mills has mastered the challenge of staying true to one's values in the face of that change."
Two new baking mixes, whole grain waffle mix, and a Belgian waffle mix have been introduced along with new packaging. Evans-Stock said the company is working on national distribution now and hopes people will have Lehi Mills products in their local grocery store within the next few months. Lehi Mills also released a new e-commerce website where customers can purchase products and have them shipped directly to their home.
Evans-Stock said they're looking forward to getting Lehi Mills' quality products into homes across the nation. "We really do believe the best wheat makes the best flour. Once people taste it, they'll be able to decide for themselves." The business was owned by the Robinson family and was acquired by KEB Enterprises in 2018. The Lehi Roller Mills historic building and store is located at 833 East Main Street in Lehi. Fund-raising opportunities and corporate gift programs are available.