Koivisto says "no" to re-election bid; Albrecht and Southwick undecided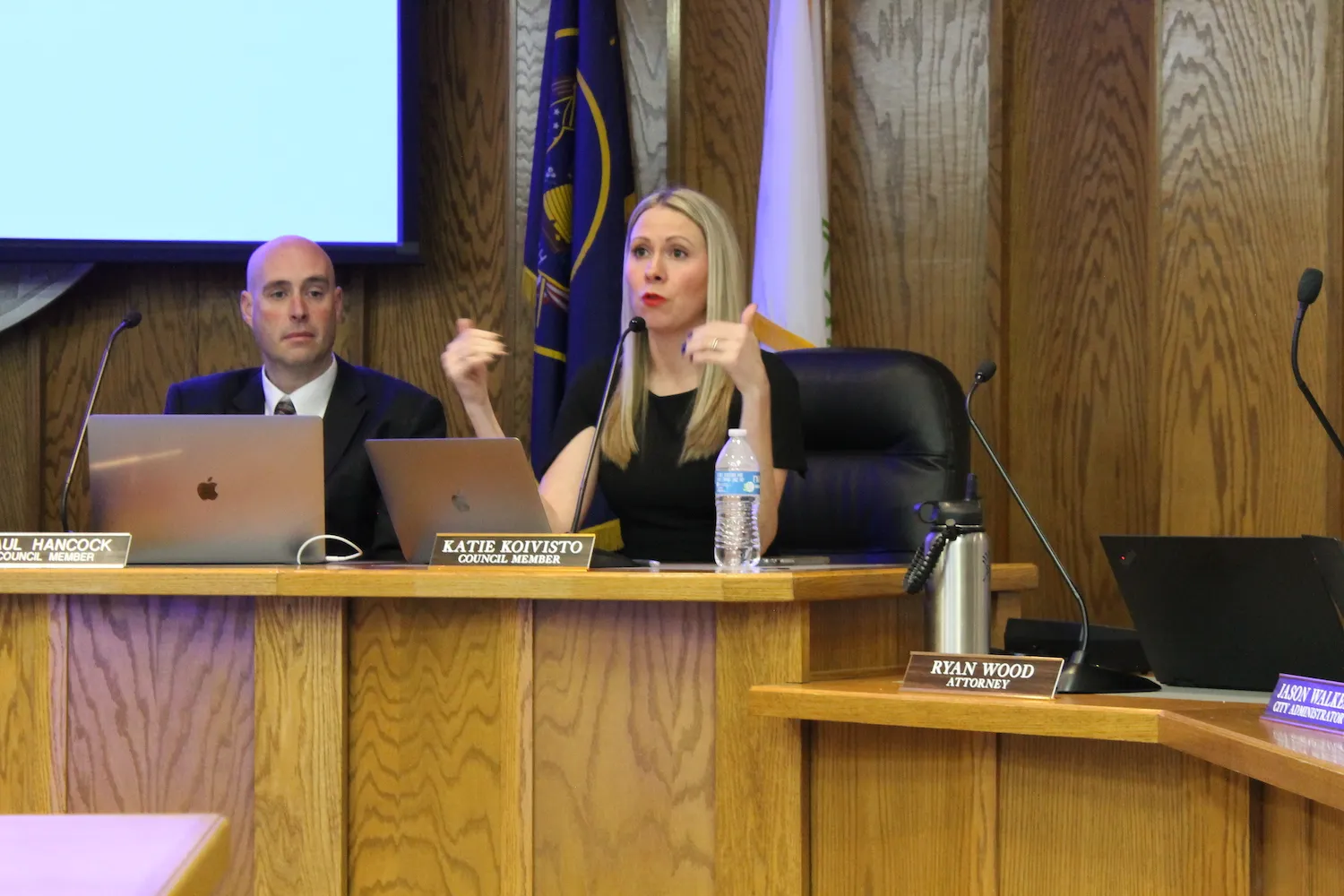 Election season will be here before we know it, and Lehi residents will have their say on three City Council seats. The first step in this year's 2023 Municipal Election will be determining the method of choice on this year's ballot between Ranked Choice Voting (RCV) or the traditional style of three individual votes for each of the three open seats.
The Lehi City Council voted two years ago to opt-in to the RCV pilot program and conducted the 2020 election with RCV for the first time. The council will now decide whether or not to continue using RCV, and a decision must be made by April 28.
If the council decides to go back to a traditional ballot, the candidate filing window will be June 1-7, with the Primary Election on August 15.
If the council decides to continue RCV and bypass the Primary Election, the candidate filing window will be August 8-15.
The General Election for both methods will be Tuesday,November 7.
First-term Councilwoman Katie Koivisto has repeatedly said she would not seek re-election. When reached for comment this week, Koivisto stood firm that she will be exiting after her term ends this year.
"Serving the residents of Lehi as a council member has been a large learning experience for me in the last 3 1/2 years. I am amazed at the love, dedication, and selflessness of Lehi residents. I count myself extremely lucky to live in such an amazing city.

I am a firm believer in not having career politicians. I was extremely humbled in November 2019 when I was voted into service. As I have been given the opportunity to share my talents and abilities with Lehi, I have come to discover that many other talented and able individuals have the capability of sculpting this city into an even greater powerhouse.

The city has had many paradigm shifts within the last four years of my service. One is Ranked-Choice-Voting (which caters more so at the city level to current, elected incumbents and allows them the upper hand in re-election.) It would be ignorant and selfish of me not to allow another person an opportunity to share their talents, abilities, ideas, and strengths with such a vastlygrowing city.

It is true that experience is a needed niche when working with such a large organization. However, Lehi city already has an amazing City Administrator who has hired top-tier employees.

As such, I will not be placing my name for re-election this year. I look forward to serving in other aspects of my community (in my neighborhood, children's schools, sporting events, or religious affairs.)

More importantly, I eagerly look forward to seeing what creative ideas a future council member holds. I'm excited for the amazing opportunity that awaits them, and I am humbled to have been a part of this unique experience," said Koivisto.
Councilman Mike Southwick, who is finishing his third term, has said previously that he is leaning toward retiring but is still undecided at this time.
"I am not ready to say one way or the other yet," said Southwick when asked on Friday.
Councilwoman Paige Albrecht, finishing her second term, is planning to run but is still weighing the decision.
"I love serving Lehi, and my current intention is to run for reelection. However, it does take a lot of family commitment, so I'll be meeting with my loved ones to talk it over before our final decision is made," said Albrecht when reached for comment.