New Lehi flag? Mayor says plans are in the works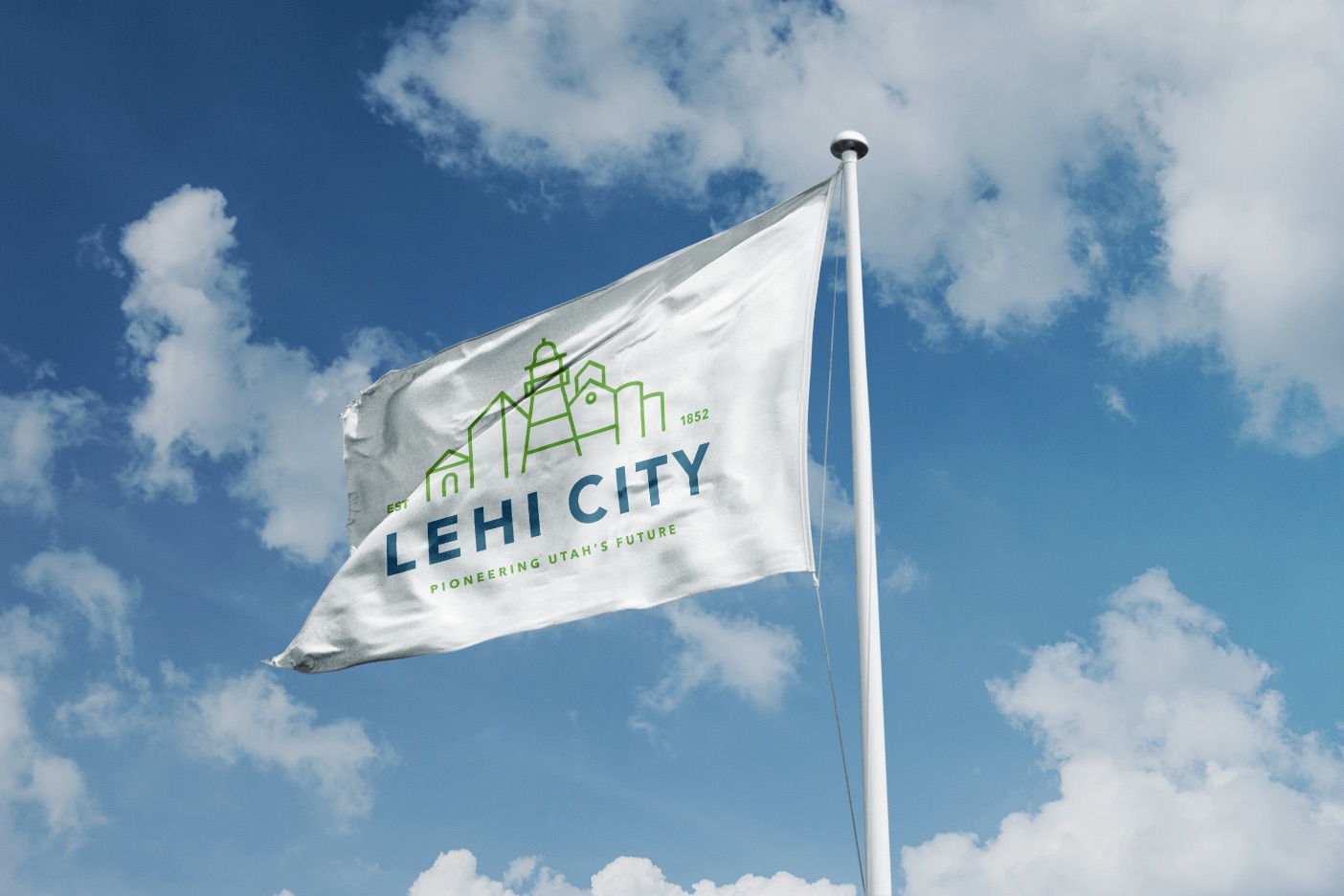 "We're needing a new flag, other than a logo on a bedsheet," said Mayor Mark Johnson during Tuesday's City Council meeting.
Johnson recently started planning a new flag for Lehi City but wanted approval from the City Council to continue the project.
"This came to a head last Friday when we were over at Fox Hollow [golf course], and they've installed four flag poles. One for the U.S. flag, and then one of the three flag poles is ours, and they ordered our logo [flag]. So, I thought it would be nice to push this along and at least get some ideas and bring them to the Council and see what you think about it. One that meets vexillology standards and represents Lehi, maybe with our history and our future," said Johnson.
Vexillology, or the study of the history, symbolism and usage of flags, includes five design pillars:
• Keep it simple.
• Use meaningful symbolism.
• Use two or three basic colors.
• No lettering or seals.
• Be distinctive. 
"There are some ideas out there that I like quite a bit that I don't want to share with you [yet], but I do have someone working [on the project] at UVU, and they want to take it to some of their art students to get some ideas," said Johnson.
Councilwoman Katie Koivisto inquired about the cost of the flag project, and Johnson said there would be no costs accrued.
"Other than replacing flags around town," added Councilwoman Paige Albrecht.
"Right now, people associate the logo with the City, so I don't want to create confusion. If it ties in some way and doesn't cost anything, then ok," concluded Albrecht.
"Let's go for it," said Councilman Mike Southwick, who joined Koivisto and Albrecht to support continuing the project. Councilman Chris Condie and Councilman Paul Hancock didn't share support or opposition during the short discussion.