Alpine School Board Candidates Debate Issues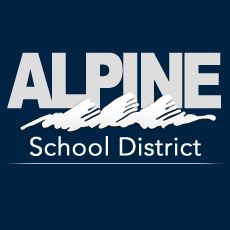 Candidates for the Alpine District School Board seat shared their views at a debate held at the Lehi Senior Center last Wednesday, June 15. About 50 residents were in attendance.
Each candidate gave an opening and a closing statement. Nine questions which had been submitted beforehand were asked, and then the floor was opened for audience questions, and six were asked. Time limits were set on answers, and Cory Maloy hosted and moderated the debate.
In opening and closing statements, candidate Karrie Wilbur described her passion for making sure every voice is heard. She is a mother of 13 children and a career educator, currently teaching fifth grade. "I want to stand up for your interests. I don't have a stacked agenda," she said.
Incumbent Scott Carlson, a surveyor by occupation, described Alpine School District as an important organization in which resources and facilities need to be well managed. "Why do I do this?" he said. "Because we believe it makes a difference for students."
Miriam Ellis Wang, a mother of six and active school volunteer, advocated for greater local control by breaking free of standards and testing mandates. "If something is right, it should be done. The decisions made at the district level matter," she said.
All three said that they would vote to put the bond on the ballot, although Ellis Wang suggested that it would warrant scrutiny for places to cut before being finally submitted to voters.
Opinions varied on the hot topics of Common Core and SAGE testing. Wilbur expressed frustration with standards and testing as teacher. "We feel mandated. We feel like we don't have a voice," she said. Ellis Wang stated dislike for both the standing and the testing, and said the district should sometime stand up and reject the mandates. "We lose our power when we don't reject the things we don't like," she said. Carlson didn't express an opinion on either of the topics, but acknowledged that the legislature sometimes complicates matters with the mandates it sets.
Views varied on the topic of technology in the classroom. Ellis Wang said simply, "I think we need less tech," expressing concern about mandating it rather than making it available for teachers who choose it, and about data trails. Carlson said, "Our students are growing up in culture that's tech-focused, and we need to teach them to use it appropriately. Technology is increased access to information. Access is much faster when teachers guide."
Wilbur described how the students in her class in the Canyons District have their own computers and do all their math and reading on them. "I long for the day when my students turn the pages of books and handle paper. Kids are kinesthetic," she said, emphasizing with passion that what students need is face time with their teachers, not screens. She expressed concern about the digital trail left by computer curriculum, with concurrent concerns about how much learning is retained with digital curriculum.
An audience member asked whether the candidates would be willing to forego federal funds if they tried to force the directive on ASD. Carlson described how ASD already provides accommodations for transgender students, and that those involved are satisfied with the arrangements. "Is the community ready to pay $40 million just to make a statement?" he asked. Wilbur said she wasn't sure it would be possible to go without federal funds, but that safety is important and the problem needs to be faced and solved. Ellis Wang asserted that the ASD Board should make a statement and forego federal funds if necessary. "There's no price worth putting our children in danger," she said.
Debate arose over the management of the budget. Ellis Wang suggested that line-item scrutiny of the budget would likely yield reduced costs. The last bond was for $210 million and built 1 high school, 1 junior high, and 4 elementary schools, along with renovations for 14 schools. The current proposed bond is for $176 million more, providing for one more high school, one more junior high, and one more elementary than the previous bond. Carlson vigorously defended the review process for budgets and bonding.
The Primary vote will be held next Tuesday, June 28. Early voting is open at select locations through Friday, June 24.