Brothers Continue Family Legacy, Win Races for Grandpa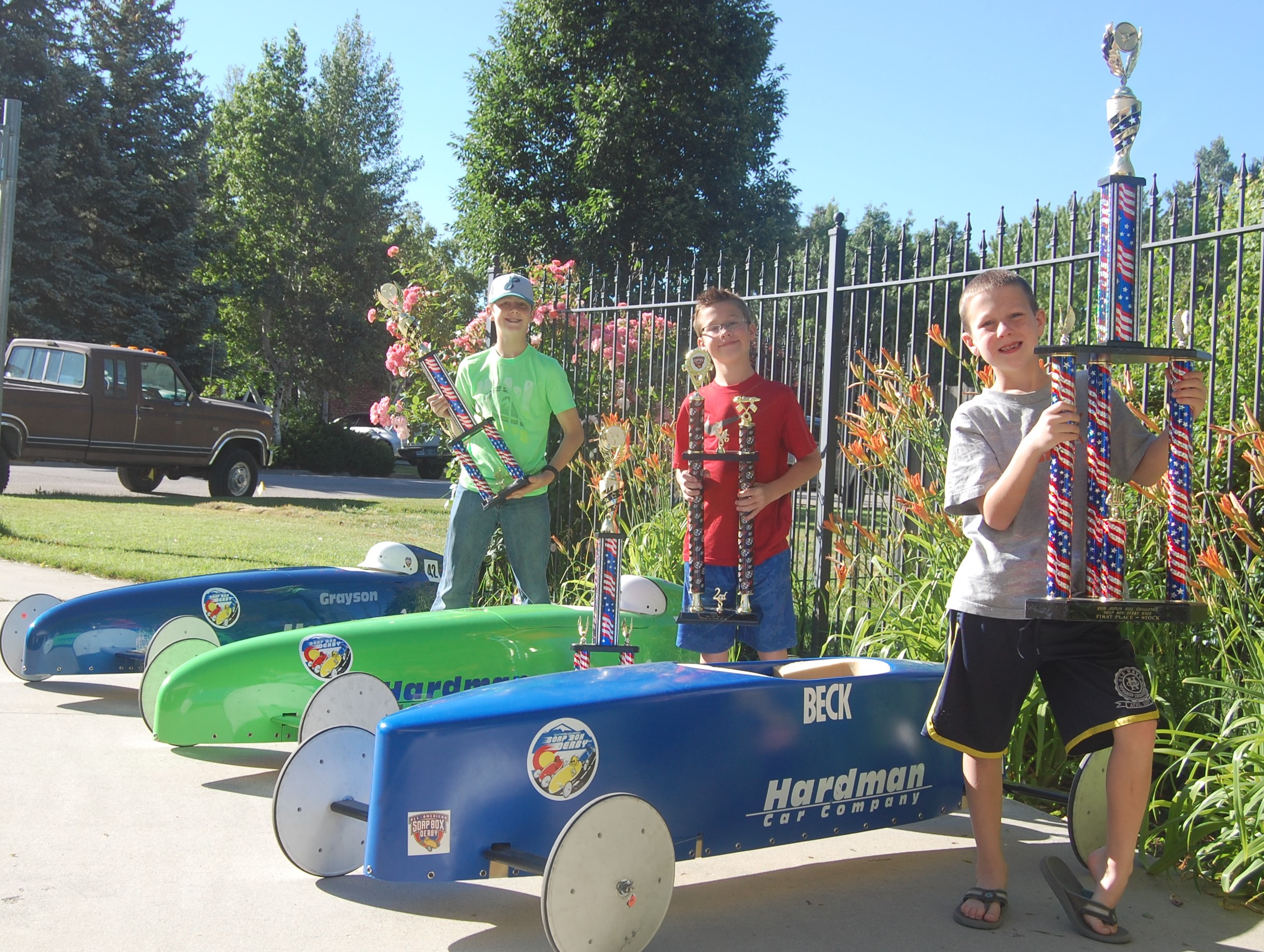 June 2016, Pueblo and Colorado Springs, Colorado—Utah county brothers continue a winning family tradition after taking first, second and third place in 2016's regional soap box derby races.
Grayson (14), Asher (10) and Beckett Hardman (8) of Highland are third generation racers of "All-American" and "NDA Soapbox Derby" competitions. Following in the footsteps of their dad, Sonny Hardman and Grandpa, Gary Hardman, the boys worked hard to build winning cars in this historic gravity propelled racing competition.
"Building a good car is a lot of hard work. But when you finally get to race day and fly down the hill, winning by thousandths of a second sometimes—it definitely pays off," said oldest brother Grayson.
This year it was especially exciting to win top trophies because grandpa Gary Hardman (of Lehi) got to see them race. In April he was diagnosed with terminal brain cancer. Beckett dedicated his first year racing to his grandpa and finished champion in his stock division.
"I loved racing—especially because grandpa was there," Beckett said. After Asher placed second in both days of racing he gave dad and grandpa a big hug. "Thanks for building a great car!" he said. It was an exciting and emotional final family trip to celebrate a tradition that started over a half century ago.