Brief History of the Civic Improvement Association—Lehi Round-Up Rodeo Committee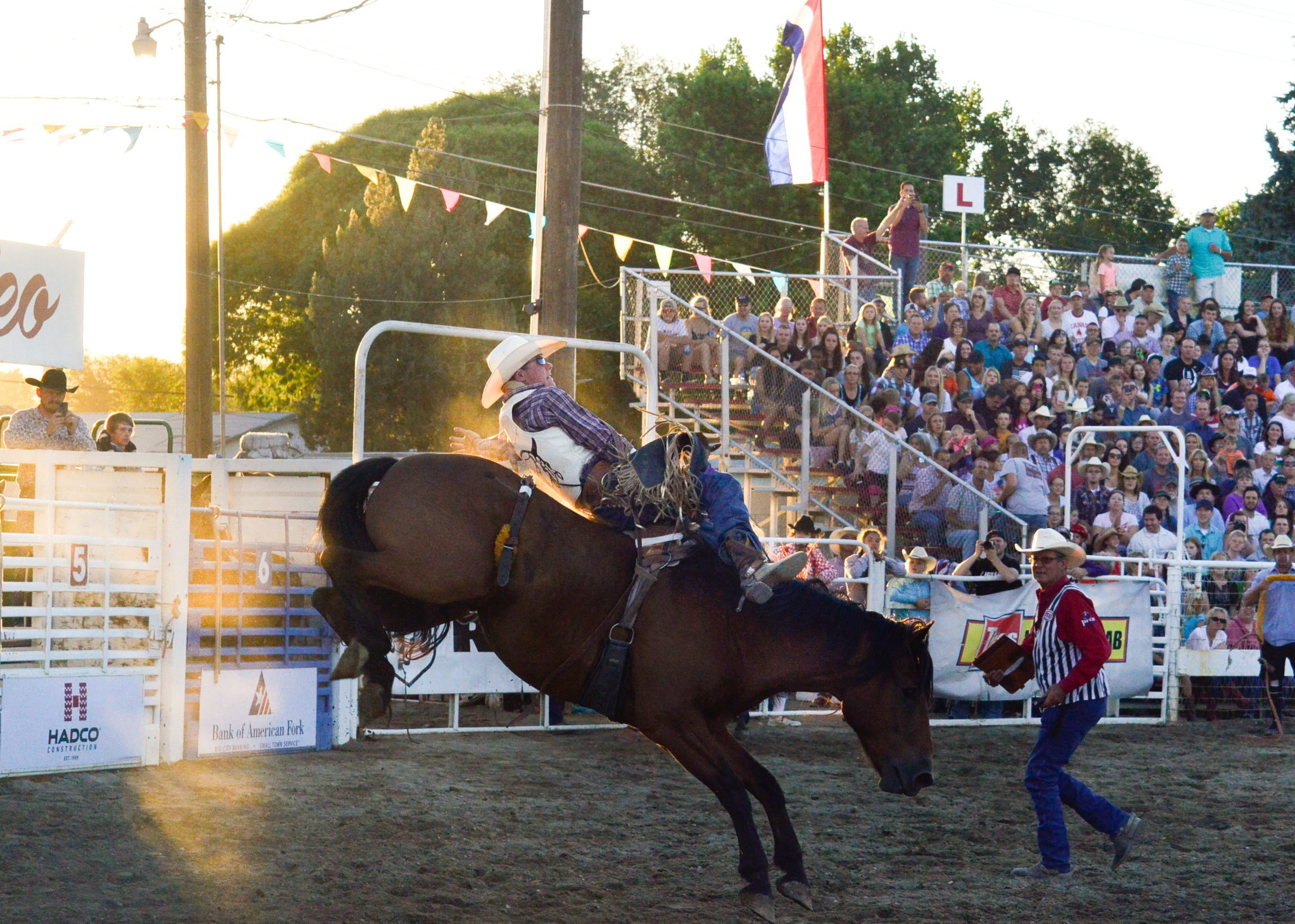 In 1941, with a war looming, Lehi Mayor Dean Prior and the city council organized a volunteer organization to "foster, promote, and sponsor worthwhile activities that would be a community benefit."  This group was dubbed the Lehi Civic Improvement Association (CIA), now known as the Lehi Round-Up Committee.
The group was organized on February 21, 1941 with Alva H. Wing, president: Thomas Powers, vice-president, J. Ferrin Gurney, secretary/treasurer, George A. Lewis, Roy A. West and Daryl Fowler, directors.
From the beginning, the group planned to sponsor one major Lehi celebration per year, and despite the threat of war, they began with enthusiasm. One of the tasks this group was assigned was to organize and carry out a citywide celebration. A 'name the celebration' contest was held and Ethel Hunger's winning entry was the "Lehi Round-Up," which recalled the farming and ranching legacy of the area's early pioneers.
The inaugural 1941 Lehi Round-Up was an overwhelming success and the CIA was able to repay Lehi City the $500 it had borrowed for the event. Each year on the last weekend in June, the wonderful tradition continues, including three nights of rodeo competition and fun. On the last Thursday in June, the streets of Lehi revert back to horse and buggy days as hundreds of riders and horse-pulled wagons participate in the annual Stock Parade. It reminds some of a simpler time and the feel of the old West. The rodeo grounds have been improved continually over the years. The rodeo itself features quality family entertainment and great stock while continually maintaining rodeo professionalism.
Lehi historian Richard Van Wagoner said it best, "while the Salt Palace and its Days of '47 Rodeo may hold more fans and boast a bigger purse, there is nothing comparable to experiencing the Grand Entry of the Lehi Round-Up as the sun sinks westerly behind the peaks of the Oquirrh range. The scene is unsurpassingly patriotic. It is America at its best."
Over the years as the CIA has grown and prospered, in addition to staging the Lehi Round-Up the organization has donated thousands of dollars to worthwhile community concerns. Some of the recipients of their largess are the American Legion – Girls/Boys State, Veterans Memorial at Lehi Cemetery, Wilderness Circuit Rodeo, Lehi High School band/color guard, Lehi Silver Band Wagon and musicians, Francis Comer library fund, to name a few.
The organization continues now with the preferred name "Lehi Round-Up Committee," under the leadership of President Stan Lewis and a literal "herd" of volunteers. Lehi citizens are all benefactors of this organization with its legacy of volunteerism, love of Lehi and its deeply patriotic roots.