Lehi Beats Granger 40-12 in Home Opener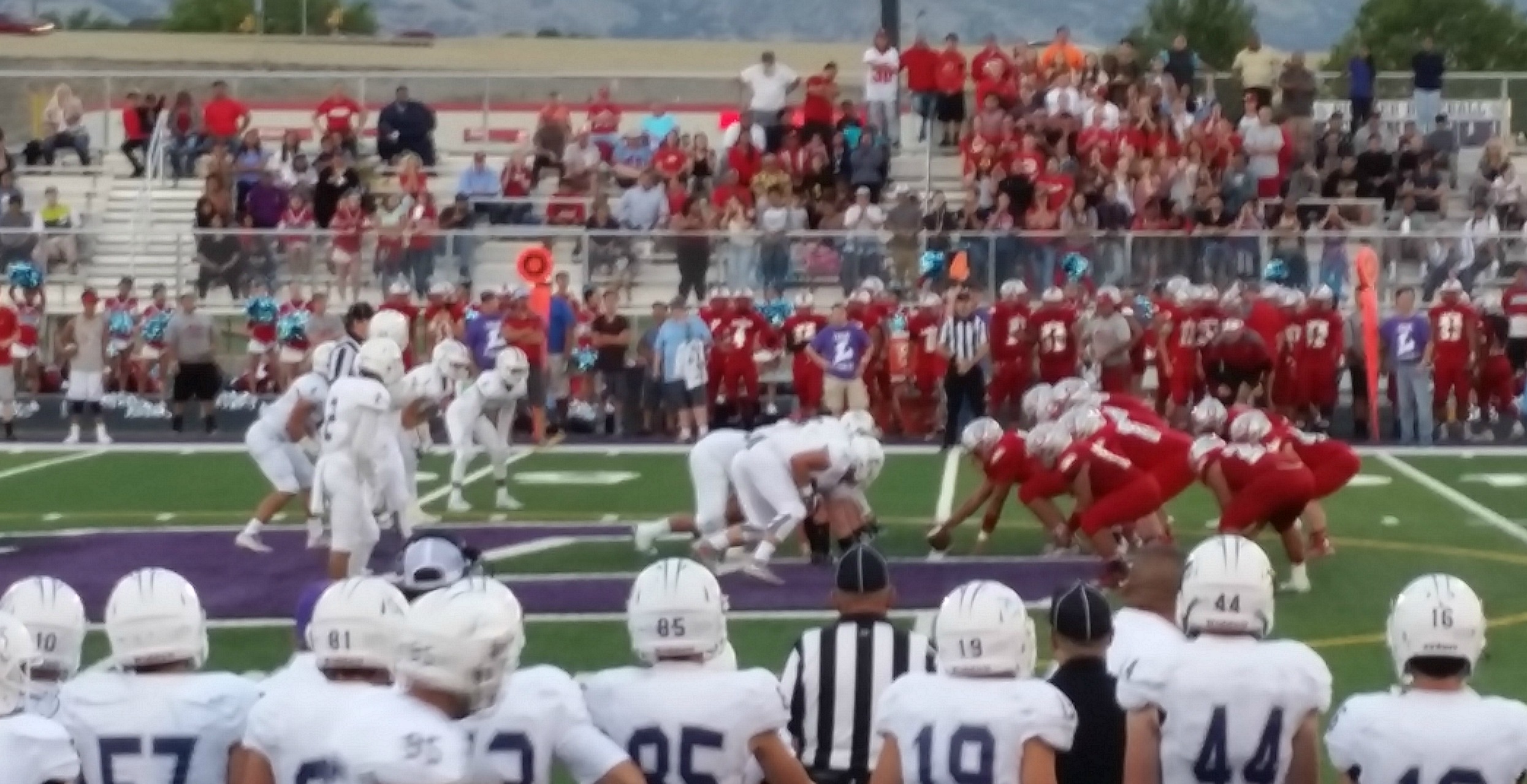 LEHI – Lehi overcame a heartbreaking loss two weeks ago to beat Granger 40-12 in their home opener of the season.
"We knew we were going to be in a hard battle, that offense is difficult, you never know how many chances you will get," said Lehi coach Ed Larson. "Offensively our scheme was to get up as quickly as we can, stay on top of them, get them out of their offensive scheme. I thought our defense did great tonight. We bent a little bit, but didn't break."
Lehi's junior quarterback, #12 Cammon Cooper, controlled the air from the start of the game. Lehi was able to find the end zone on their opening drive behind their lefty quarterback. Granger responded on their first drive behind a triple option offense that opens up multiple running lanes. Granger missed their two-point attempt giving Lehi a 7-6 lead.
Lehi started the second quarter with a touchdown pass by Cooper on a long third and 17. Granger responded with a 57 yard run for a touchdown that was called back for holding. Granger's next play was a short run leaving them on fourth down and five yards. Granger went for it, scoring on a 55 yard run that was also called back because of holding. Granger and Lehi then exchanged punts midway through the second quarter with Lehi 14, Granger 6.
With four minutes to go in the second quarter, Lehi scored on a 56 yard pass completion. Lehi missed the point after attempt giving them a 20 to 6 lead. Lehi was able to stop Granger from scoring on their next drive going into half time. Granger scored on their first drive of the second quarter and missed a 2-point conversion.
Lehi started their first drive of the second half with a touchdown and recovered an onside kick off on Granger's 32 yard line. It only took Lehi two plays to find the end zone, giving them a 33-12 advantage. Lehi scored on a rushing touchdown in the fourth quarter and held Granger scoreless, ending the game 40-12.
Lehi's next game is away against the Riverton Silverwolves in a regional bout, on Friday, September 9th. The Silverwolves hold a 0-3 record with losses to Sky View, Hunter and Fremont.