Lehi Upsets Riverton at Their Homecoming 49-13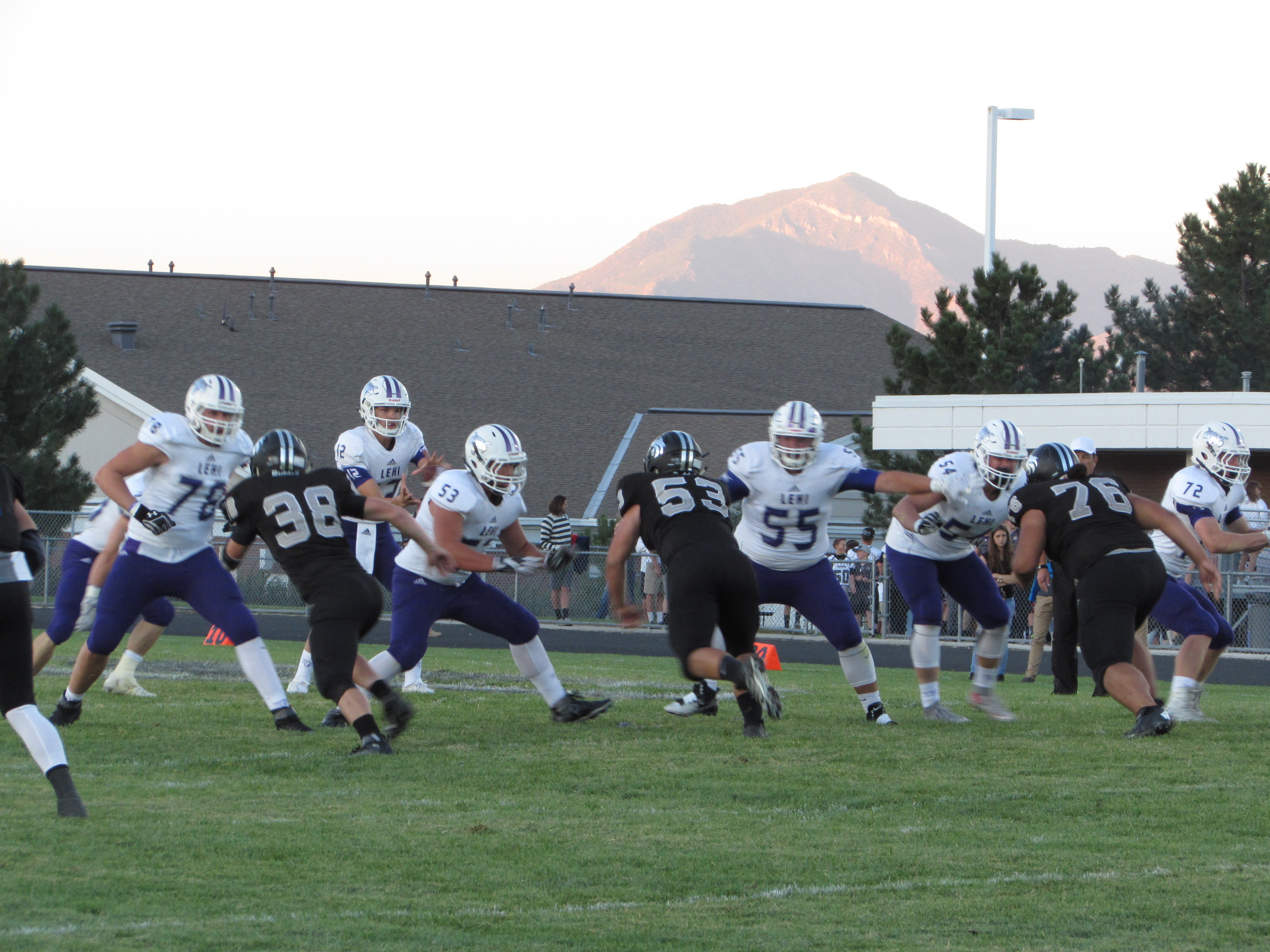 RIVERTON — The Lehi Pioneer football team upset the Riverton Silverwolves' homecoming evening with a 49-13 defeat in both teams' first regional game. Lehi's defense was able to hold a run-heavy Silverwolves offense to only two touchdowns.
Riverton took an early lead but the Pioneers came back behind the arm of QB Cammon Cooper. Lehi tied the game at 6 mid first quarter with a touchdown and a missed extra point. Midway through the second quarter, Cooper connected with tight end Carson Terrell who took the ball 40 yards after the catch for a touchdown. Lehi converted on a two point attempt and ended the second quarter 14-6.
Lehi's halftime adjustments set them up for big third and fourth quarters. After scoring twice in the third quarter, Lehi was in full control of the game, closing out the fourth quarter with three more touchdowns. Lehi was able to move the ball quickly and efficiently on the ground and pick up big gains through the air.
Riverton was overwhelmed by Lehi's passing attack and never could get into an offensive rhythm against Lehi's stout defense. Lehi next plays at home against the 1-3 Pleasant Grove Vikings on September, 16. This will be Lehi's homecoming game and second regional game for both teams. The Vikings only win was a road game against Corner Canyon.