Project Teddy Bear Serves Local Children in Crisis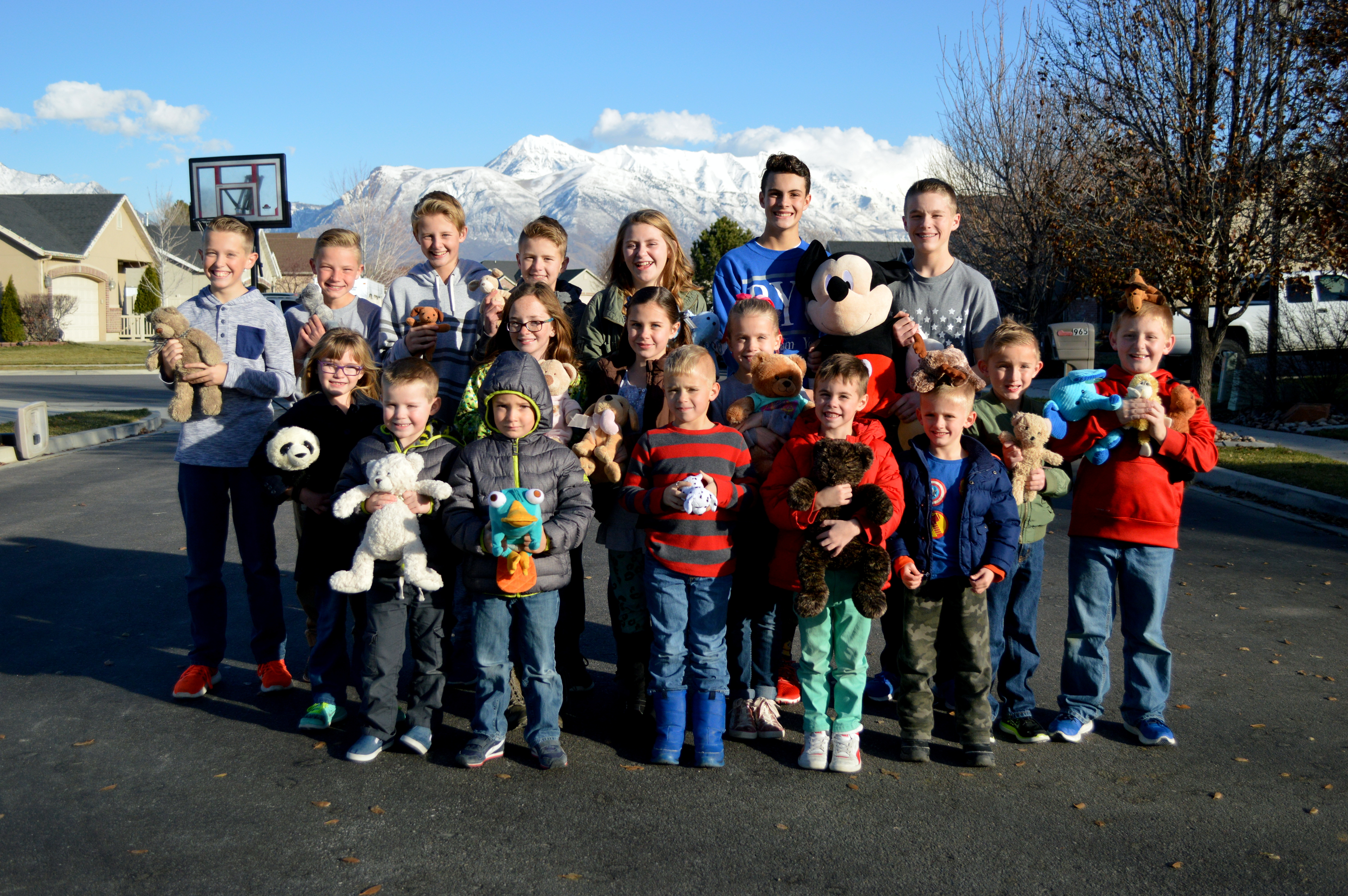 Bank of American Fork started a Christmas season tradition 17 years ago, when Sandy Dubois, who works at the American Fork branch, came up with a way to give to the community instead of exchanging gifts with co-workers; she started "Project Teddy Bear."
That first year the employees and customers of Bank of American Fork collected 288 stuffed animals. The soft toys are donated to family support centers which serve children who have been abused, are at risk of being abused or have experienced other traumatic situations.
Project Teddy Bear has snowballed over the years, collecting 18,834 stuffed animals last year and 110,000 to date. Sandy Dubois recalls one little girl coming into the bank during December and noticing a stuffed raccoon among the donated toys. A week later that same little girl was in a crisis center and she requested the stuffed raccoon she'd seen at the bank. The counselor from that crisis center had employees go through all the boxes of stuffed animals and find every raccoon that had been donated so they could get the right one to the little girl. Everything is personal to the crisis center workers; they see the children the toys are delivered to and they know how this small act of kindness affects them for the rest of their lives.
For the last four years, the three Madsen sisters have collected stuffed animals all year long to donate to Bank of American Fork in December for Project Teddy Bear. Between them, they've donated 2300 stuffed animals over the last four years. Sandy Dubois says the biggest miracle that has come about with Project Teddy Bear is children helping children. "Children really drive this project. They don't ask questions, they just do whatever they have to do to help. Even the children who are experiencing hardships themselves donate what they can." Dubois thought it would be parents encouraging their children to donate, but it has been the other way around.
The crisis centers that receive the donations from Project Teddy Bear require new stuffed animals starting this year, so Dubois doesn't expect the thousands of donations they've received in the past. There will be a presentation of all the collected teddy bears at the Bank of American Fork in American Fork, 33 East Main Street, at 11:00 AM today, Thursday, December 15, to the directors from several crisis centers in Salt Lake and Utah Counties.