Neighbors Combine Efforts to Provide Service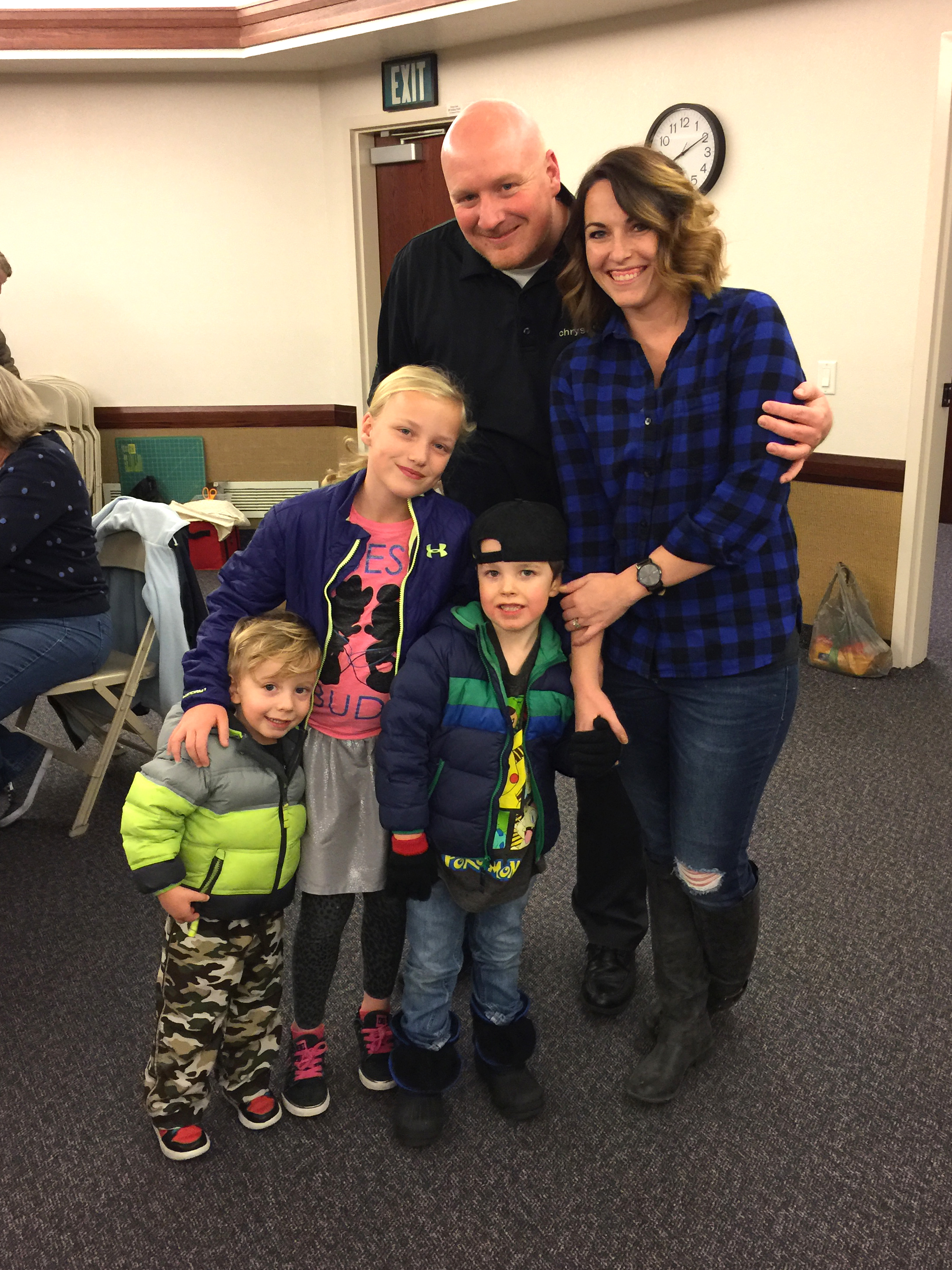 Often we say the words "service project" and the emphasis ends up on the "project" part. The Christmas season often encourages people to do service but with the Church of Jesus Christ of Latter-day Saints' new emphasis on the #LIGHTtheWORLD campaign, many people are being moved to do small acts of service.
In November the LDS Church released a calendar for the month of December encouraging service in an effort to become more like Jesus Christ. The event kicked off on December 1 with a worldwide day of service.
"Opportunities to shine surround us each day," President Thomas S.
Monson teaches. "As we follow the example of the Savior, ours will be the opportunity to be a light in the lives of others, whether they be our own family members and friends, our co-workers, mere acquaintances, or total strangers."
Neighbors Rachel Cox and Becky Criddle started talking about what they could do to serve while they were out on their morning walk. Using ideas from BYU's Women's Conference, they decided to make small tag blankets for babies and weighted caterpillars for children with autism. They collected fabric and ribbon from family, friends, and neighbors and soon their small idea turned into a neighborhood project. Eventually the effort combined with the ward Relief Society's project to collect meal packs for refugee families.
"We just wanted to do something that would make a differenc
e in a few people's lives," said Criddle as she deftly sewed around a tag blanket. Cox added, "We don't have callings in the Relief Society or anything. We are just people who wanted to DO something."
About 25-30 people from the Carlson Heights neighborhood in northeast Lehi spent some time working on the project. At the end of the day there were 15 caterpillars that children with autism can drape over their shoulders to feel more secure and calm. A stack of 40 tag blankets were donated to teenaged mothers who earn baby goods by attending classes. Over 400 pounds of beans, rice, and flour, wrapped with festive bows, were gathered and donated to feed refugee families here in Utah.