Skyridge High School endures added student population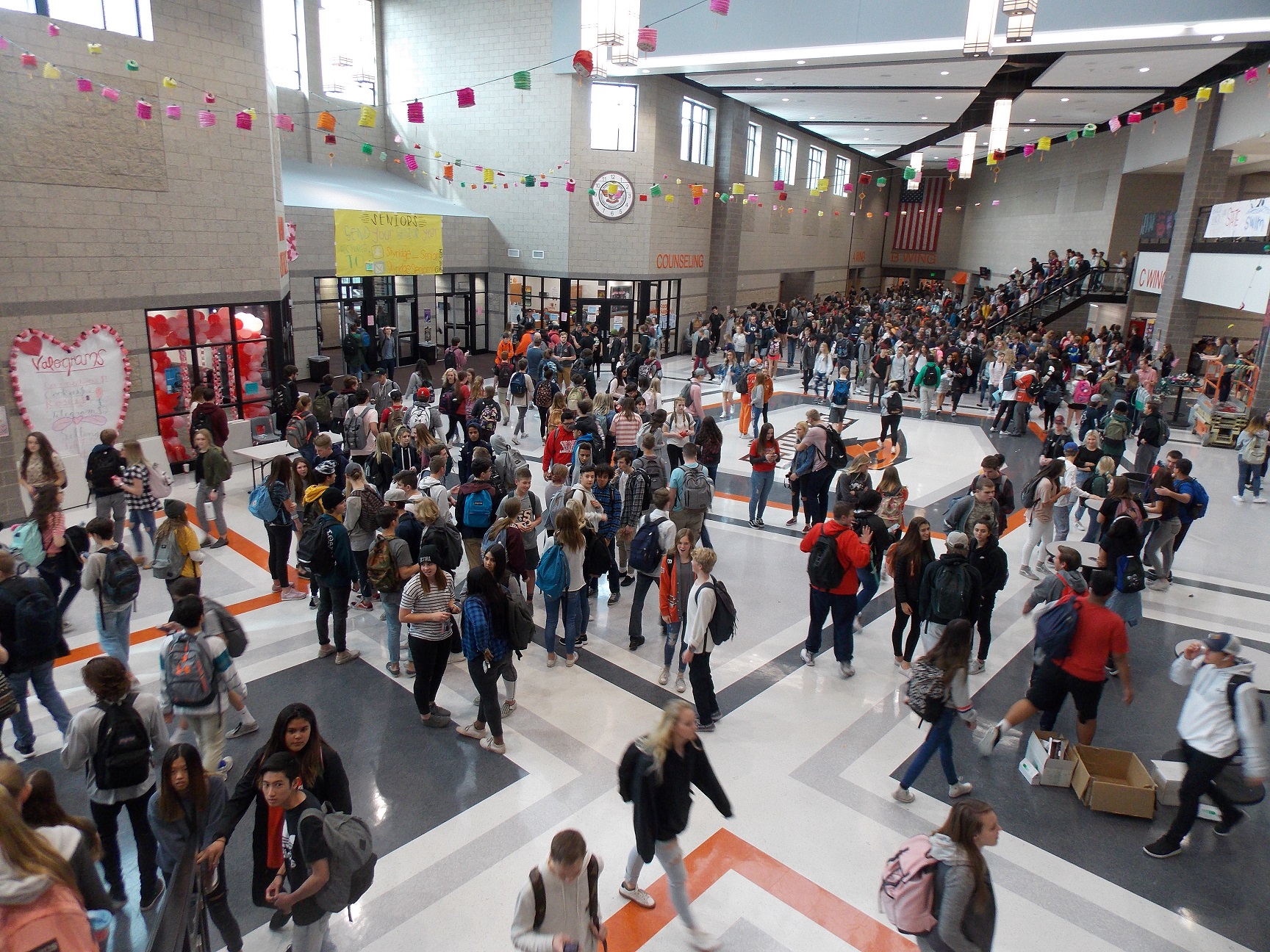 Skyridge High School opened its doors to students in August for the 2016-2017 school year. In January of 2016, the school board held a vote to move the incoming class of freshmen to the high school for the beginning of the school year, to alleviate growth in the feeder junior high schools. With 2,663 students in attendance, some in the community are concerned that Skyridge is overcrowded in only its second year of operation.
Skyridge is a closed school, so only students that live within the school's boundaries can attend. When the school board decided to add the freshmen population to the school, the building structure was altered to accommodate the new student population. Sixteen classrooms were added to the end of each wing of the main building structure. A portable building unit was also installed outside the main structure. This unit has its own classrooms equipped with science labs, restrooms, air conditioning, and heating.
The high school administration has also made operational changes to address the growing student population. Principal Joel Perkins and his staff have used "balloon options" to accommodate growth. For example, there are two scheduled lunch times, with the freshman class eating first. The school regularly records lunch turnout, with an accounting of how many students bought school lunch, how long the lines were, and what time the lines ended, to ensure kids had enough time to eat their food before getting back to class. Available lunch times have been somewhat lopsided, so the school plans to break up the student body more evenly next year between the two scheduled times. Some have expressed concern about a student body this large needing to eat lunch all in one location, with relatively few nearby off-campus options. However, school officials confirmed there has always been sufficient food available in the school cafeteria.
When asked about the size of the student population, a 15-year-old freshman student stated, "I don't feel like the school is overcrowded. Lunch time for me is small because it's just the freshmen. Some places are definitely crowded, and it can be hard to get from one end of the school to the other for classes, but it doesn't feel overwhelming." Dr. Perkins expressed confidence that the school is well-equipped to handle the student population, saying "The last thing I think is that we are overcrowded. We don't think we are at our limit, we have a plan in place to meet the needs of all our students."
Skyridge will continue to have freshmen classes at the school for the foreseeable future. Funding for a new junior high school in Lehi is planned as part of the Alpine bond, but when and where that school will be built has yet to be announced.