Lehi area prep athletes sign with colleges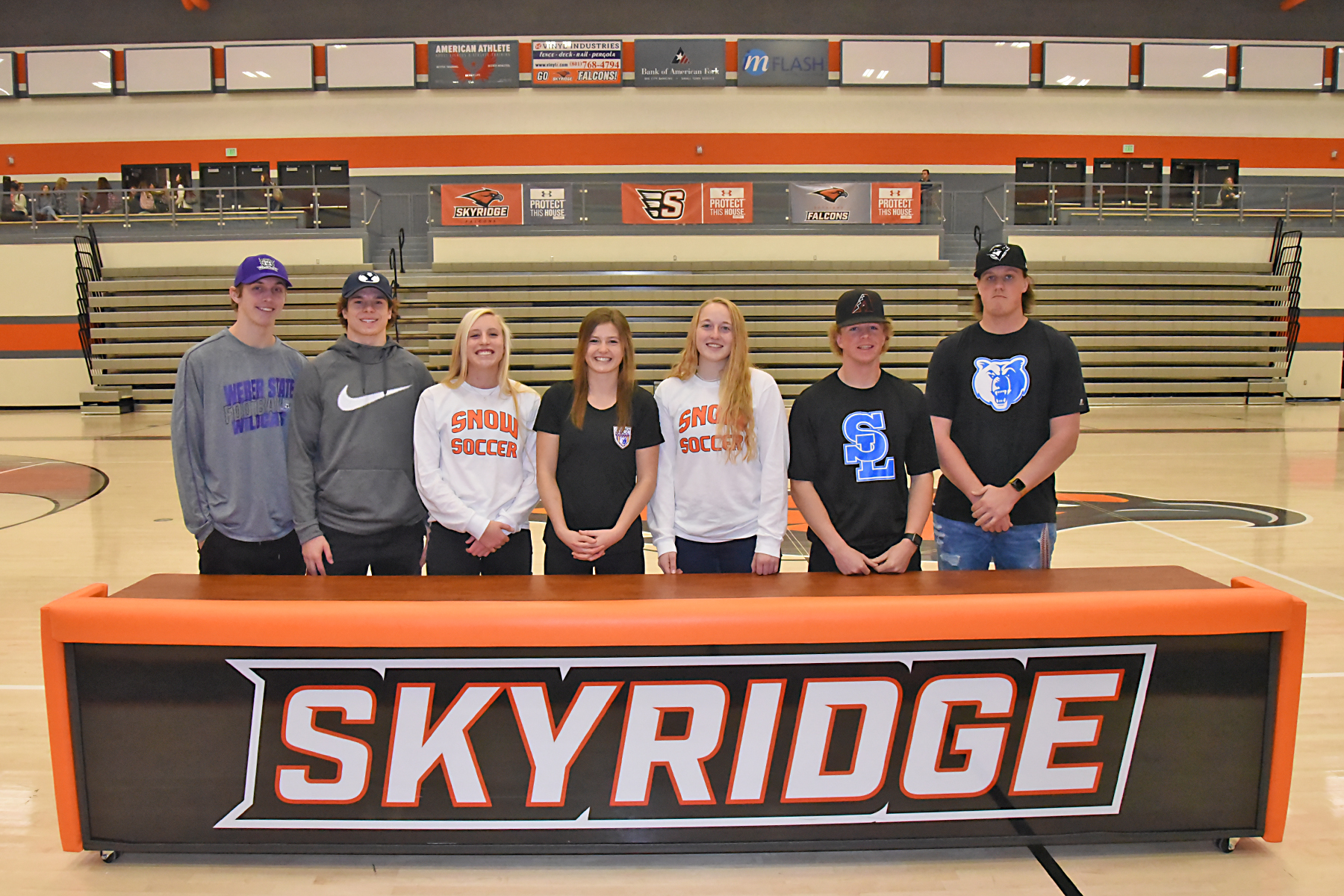 Last Wednesday, February 7, was National High School Athlete Signing Day. Many local athletes from both Lehi and Skyridge high schools signed to become a part of many college athletic programs.
Lehi had 13 talented athletes sign including Cassidy Johnson with Pacific University, she will be playing basketball. Football athletes who signed with BYU include Lincoln Bunker, Kade Moore, and Dallin Holker. Will Overstreet signed to play football at Washington State University. Drake Knowles and Hayden Erickson will play at SUU. Kaden Wilbur signed with Culver-Stockton College and Jaxson Harward with Northern University. Qisean Rust signed with Dakota State. Ryan Raff signed to run Cross Country with Northern Arizona University. Soccer athlete Casey Gwilliam will play at Utah State Eastern and Jose Pizano will play on the Snow College soccer team.
Skyridge had seven dedicated student-athletes sign. Both Sage Gentry and Hailey Hillock signed with Snow College to play Soccer. Madison Schmidt signed with SLCC and will be playing soccer there. Football player Alex Palmer, signed with BYU and Colby Samuels with Weber State. Baseball players Brody Colledge and Jace Shepherd signed with SLCC. Shepherd said, "I'm very excited to get a chance to play college baseball, can't wait to become a Bruin!"
Great Job to all the athletes!