Lehi Pioneers beat Mountain View; fall to Salem Hills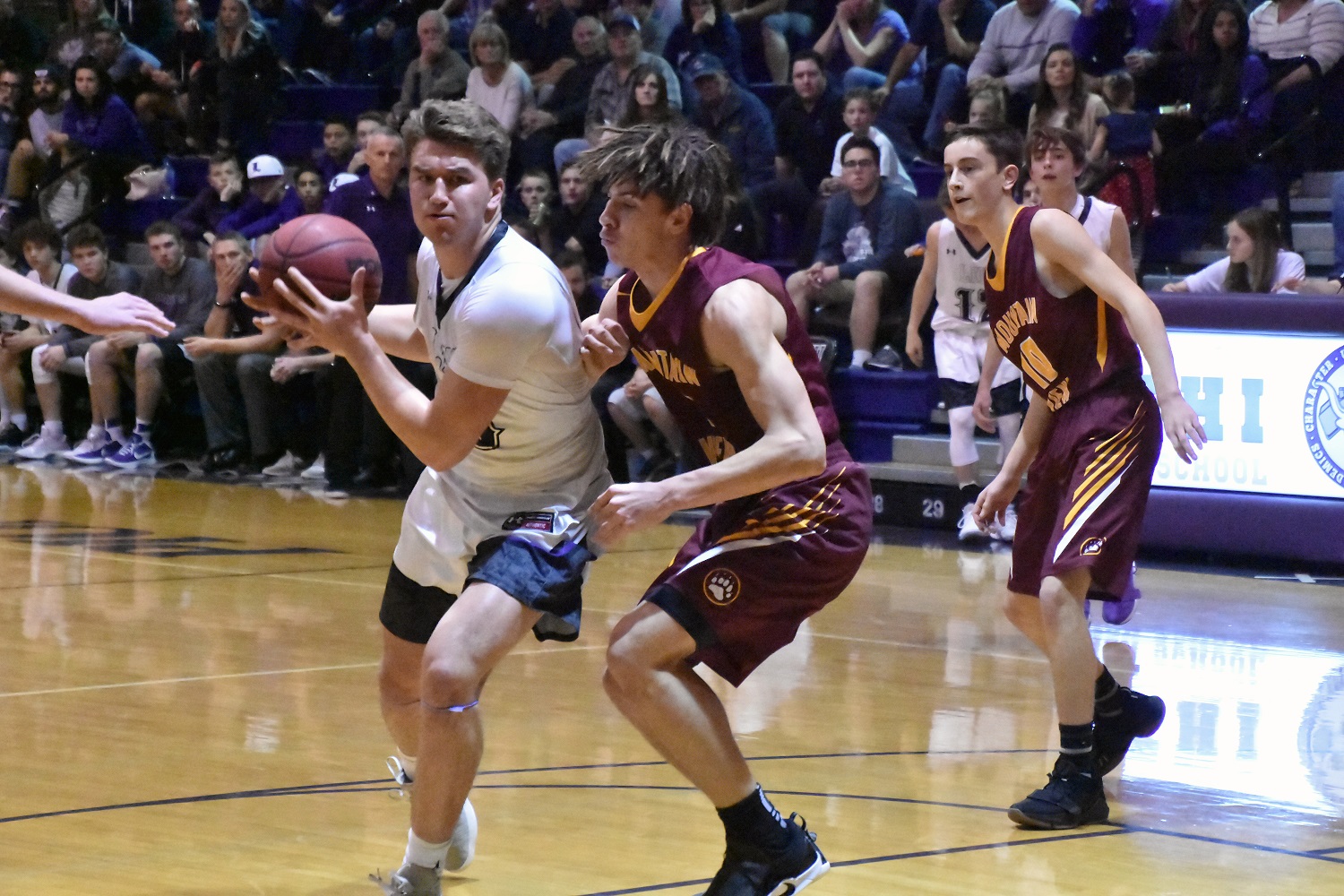 On February 6, the Lehi Pioneers boys basketball team hosted the Salem Hills Skyhawks. Salem Hills won the first contest between the two teams back in January, so the Pioneers were ready to have another chance to play the Skyhawks.
Lehi started the game off with intensity and battled on both ends of the floor. After leading the entire first half, the Pioneers went into the locker room up 38-33. The Skyhawks battled back in the second half and took the lead at the end of the third quarter. Going into the final period, Salem Hills was up by one point (45-46). Lehi was unable to outscore the Skyhawks in the fourth quarter and lost 63-70.
Lehi's Dallin Holker scored 23 points and had 7 rebounds, and Dallin Spencer had 15 points and 10 boards in the loss.
The Pioneers had to turn their attention to the next game against Mountain View on February 9.  Lehi was up by 4 points (15-11) at the end of the first quarter and managed to pull away offensively in the second quarter to go up 28-17 at halftime. The Bruins played stronger offensively in the second half, but Lehi was able to hold on to the lead and won the game 60-51.
Dallin Holker again led the Pioneers with a dominate performance on both ends of the court. He was the leading scorer with 23 points in the victory. Dallin Spencer contributed 12 points, Kade Moore put up 9 points, and Jake Thacker scored 7 in the winning effort.
The Pioneers will honor the senior team members in their final home game of the season against Orem on Friday, February 16.