Lehi Boys Varsity Basketball Team Defeats Spanish Fork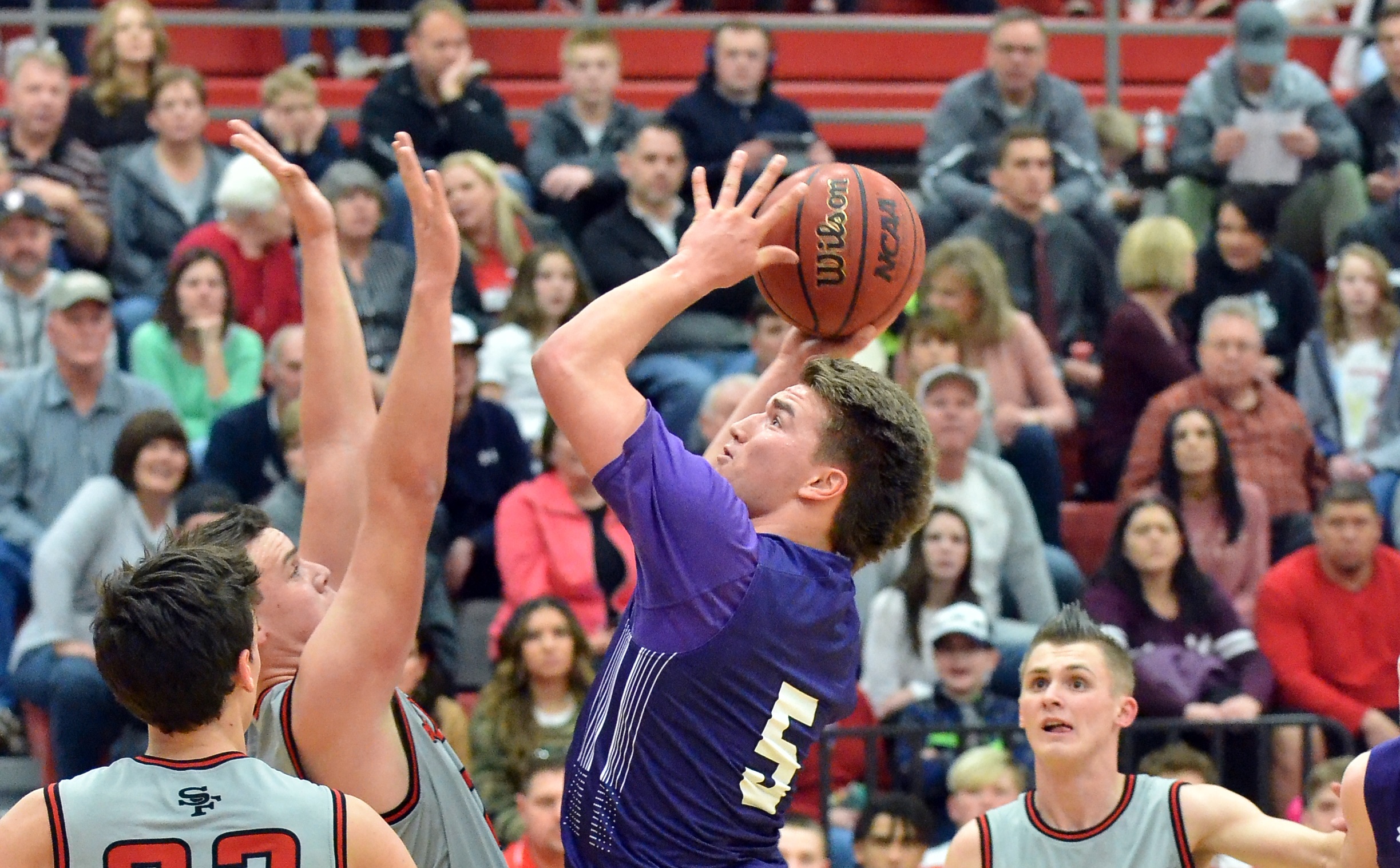 The Lehi boys basketball team traveled to Spanish Fork on February 2 to take on the Dons. In this tight region race, both teams came out with intensity. The score was close throughout the first half with both teams battling on offense and defense.  At halftime, the Pioneers went into the locker room down by one point with the score at 28-29.
The game continued to remain close throughout the third quarter. Going into the fourth quarter, the Pioneers were up 42-40. Lehi Seniors Dallin Holker and Dallin Spencer led the team in scoring with 19 points and 16 points respectively.
In the final quarter, the energy in the gym was intense with both teams desperate for a region victory. Lehi continued to make offensive plays to retain the lead. With one minute left, the Pioneers were up by 10 points, but the Dons weren't ready to go down without a fight. In the final minute, Spanish Fork made a huge three-point shot, and after a turnover and a foul by Lehi, the score was back within four points (59-55). Lehi continued to fight and after making clutch free throws down the stretch and clinched the crucial victory 62-57.
The Pioneers will play the Mountain View Bruins at home on Friday, February 9.
This slideshow requires JavaScript.