Lehi Elementary presents The Little Mermaid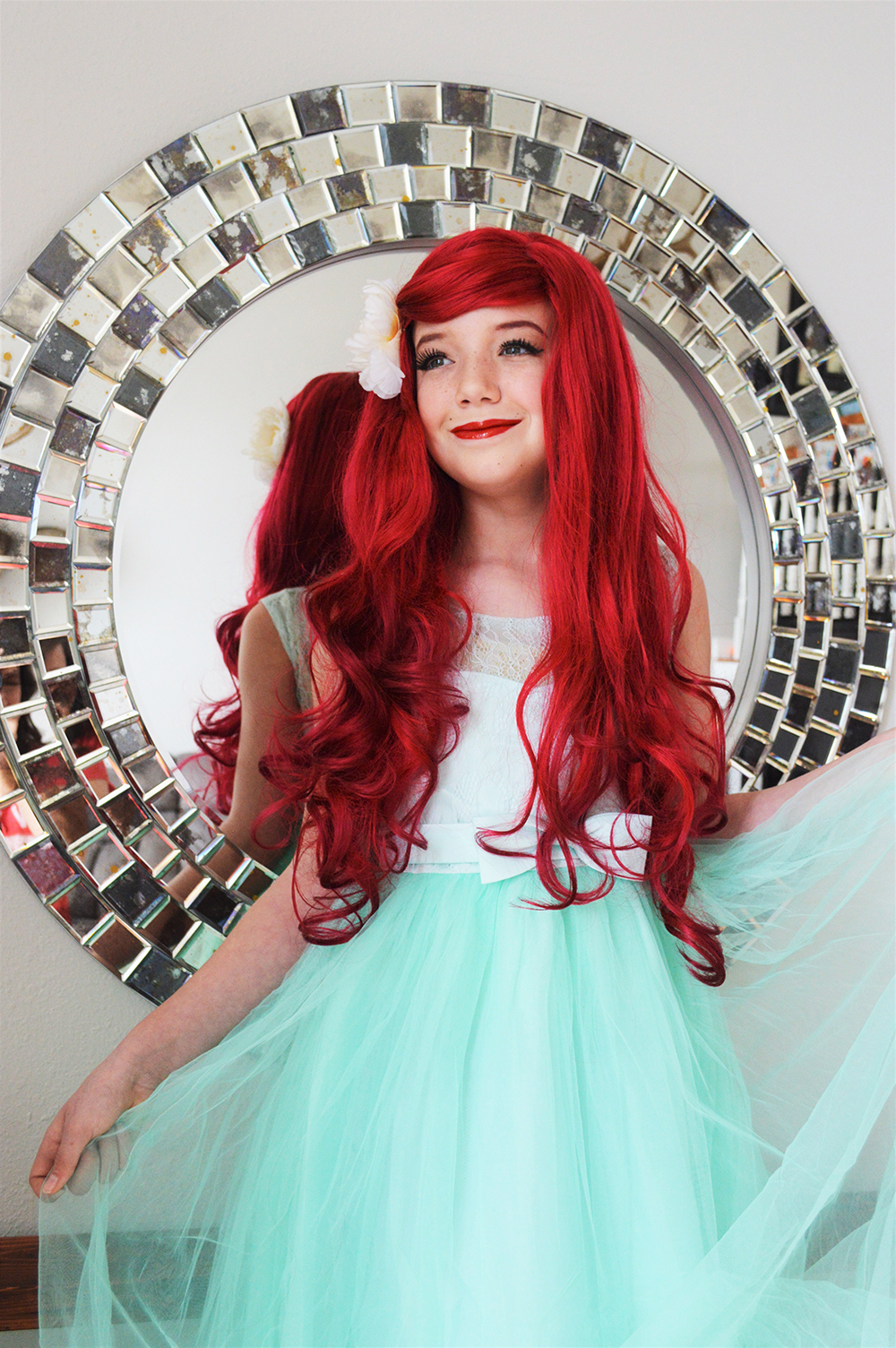 Every other year, members of the Lehi Elementary PTA donate many hours to help the upper grades put on a Broadway musical. This year Lehi Elementary is presenting The Little Mermaid with performances at Willowcreek Middle School on Thursday, Friday, and Saturday evening, March 15 through 17, at 7:00 PM.
"Parents have been awesome!" said Ashley McKinnon, Co-Director with Vangie Jones of Lehi Elementary's Little Mermaid. "We have parents doing everything from painting the sets to sewing costumes to selling concessions and tickets. It really takes a village." McKinnon was able to rent most of the costumes and some of the props from Thunder Ridge Elementary in Eagle Mountain, but the Lehi Elementary production is a little different and McKinnon has had to get creative to make up the rest of the costumes and sets. She has made strange requests of parents through the show's Facebook page, like new coffee filters, empty water bottles, and black garbage bags.
Ashley McKinnon has directed children in more than thirty productions, but she was still surprised by how prepared the cast of Lehi Elementary's Little Mermaid were when they came back from Christmas break to start rehearsals. "I memorized all my lines over Christmas because I just wanted to be done with it and I could really start acting. I probably drive my family crazy singing the songs all the time!" said Ashley Doyle, Ariel in Lehi Elementary's production. "If I mess up, I'm just going to have to keep going and not freak out about it."
Besides being prepared and learning their lines, the cast of Little Mermaid has had a level of professionalism and respect that has impressed McKinnon. Many of the students participating in the musical this year were part of the PTA's 2016 show, Shrek Jr. McKinnon remembers Ashley Doyle's audition in particular because Doyle was so nervous that she cried through the whole audition. "I was so mad at myself for a year," remembered Doyle. "I was not going to let that happen again – I was going to try my best and then it wouldn't matter what part I got."
"Every day they blow me away a little bit more. They're just such good kids," said McKinnon. "Besides learning life skills and working as a team, they're having a lot of fun." All the hard work is paying off with what promises to be a very entertaining production.