Kidz Musical Theater Workshop performs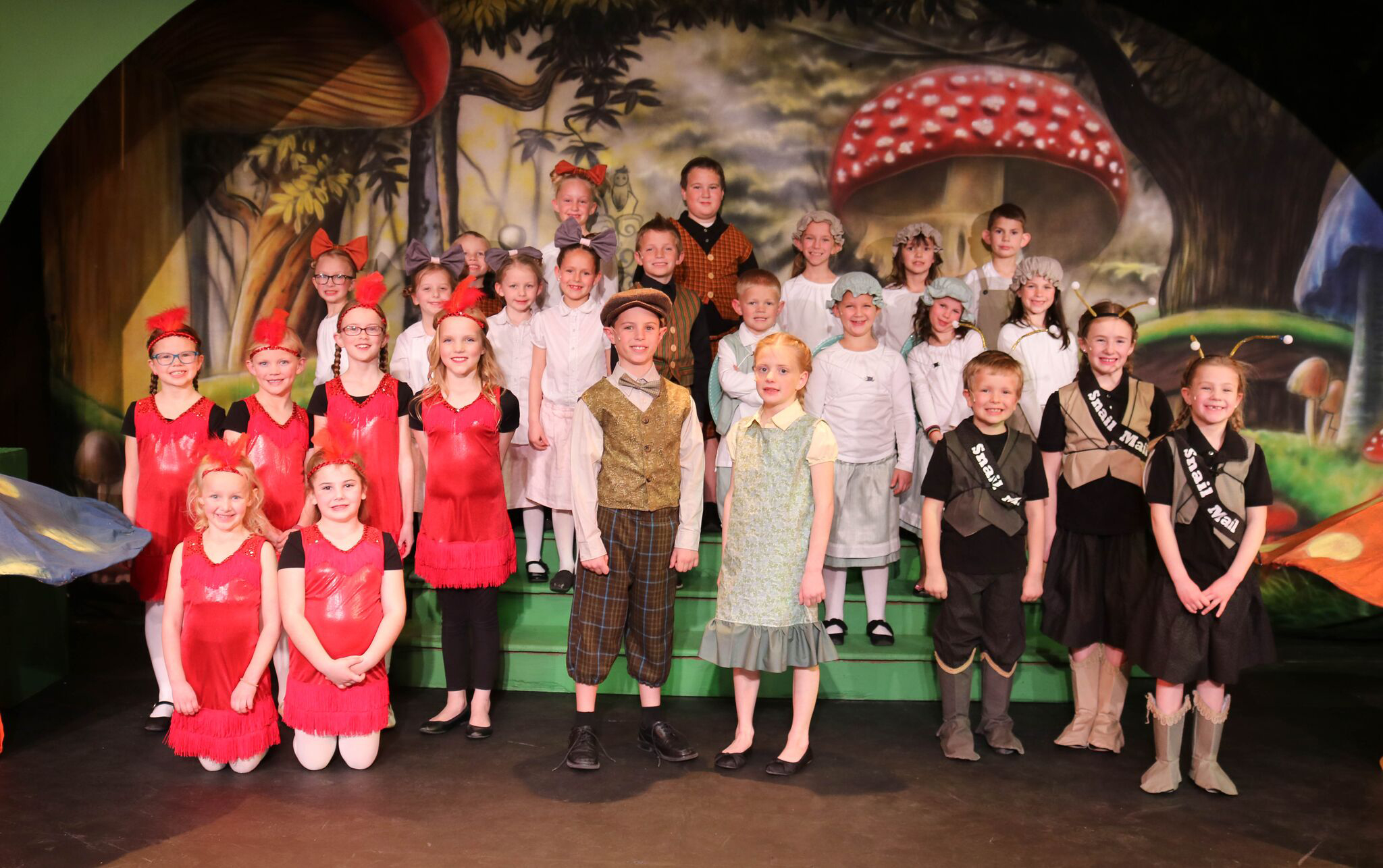 The Winter session of the Lehi City Arts Council's Kidz Musical Theater Workshop had their first performances last weekend with the younger group (five to eight-year-olds), presenting "A Year with Frog and Toad Kids." The creative costumes, hilarious songs and dialogue, and the enthusiastic cast made for a great show.
The Lehi Arts Council offers musical theater workshops for two age groups of kids, three times every year. The children experience the entire process of musical theater, from auditioning to rehearsing to performing. "We are really looking for kids who can behave well and take direction, which makes it a great experience for them as well as for us. We also understand that a character makes a character, too," said Ashley McKinnon, who oversees workshops for the Lehi Arts Council.
Erin Jeppson, Vice Chairperson of the Lehi City Arts Council, directed "A Year with Frog and Toad Kids" and showed off her talent for costuming as well. Jeppson painted Dollar Store plastic serving trays to look like turtle shells and she used brown plastic buckets with a swirl of white painted on them for the snails.
"A Year with Frog and Toad" is about two best friends, Frog (played by Callie Felix) and Toad (played by Tyson Knapp). Frog tries to lift Toad's spirits by writing him a letter, but the Snail Mail Carriers take their sweet time getting the letter to Toad. In the summer, Toad puts on his bathing suit for a dip in the pond but gets embarrassed when all the other animals show up. "Two things you can't dispute; bamboo comes from a bamboo shoot and Toad looks funny in a bathing suit!" the cast sings. Toad ends up embracing the fact that he looks funny in a bathing suit, doing a silly dance after jumping out of the "water."
The cast of "A Year with Frog and Toad Kids" were all smiles, especially when they got big laughs from the audience. They worked hard learning the songs and their lines over the seven-week workshop. "Tuesday at dress rehearsal I had a lot of mistakes, so yesterday I practiced a whole bunch with my family and with Callie," said Tyson Knapp. "They had us a little worried after dress rehearsal, but the shows always end up coming together," added Jean Hatch, Lehi City Arts Council Chair.