Special NASA mobile exhibit at Thanksgiving Point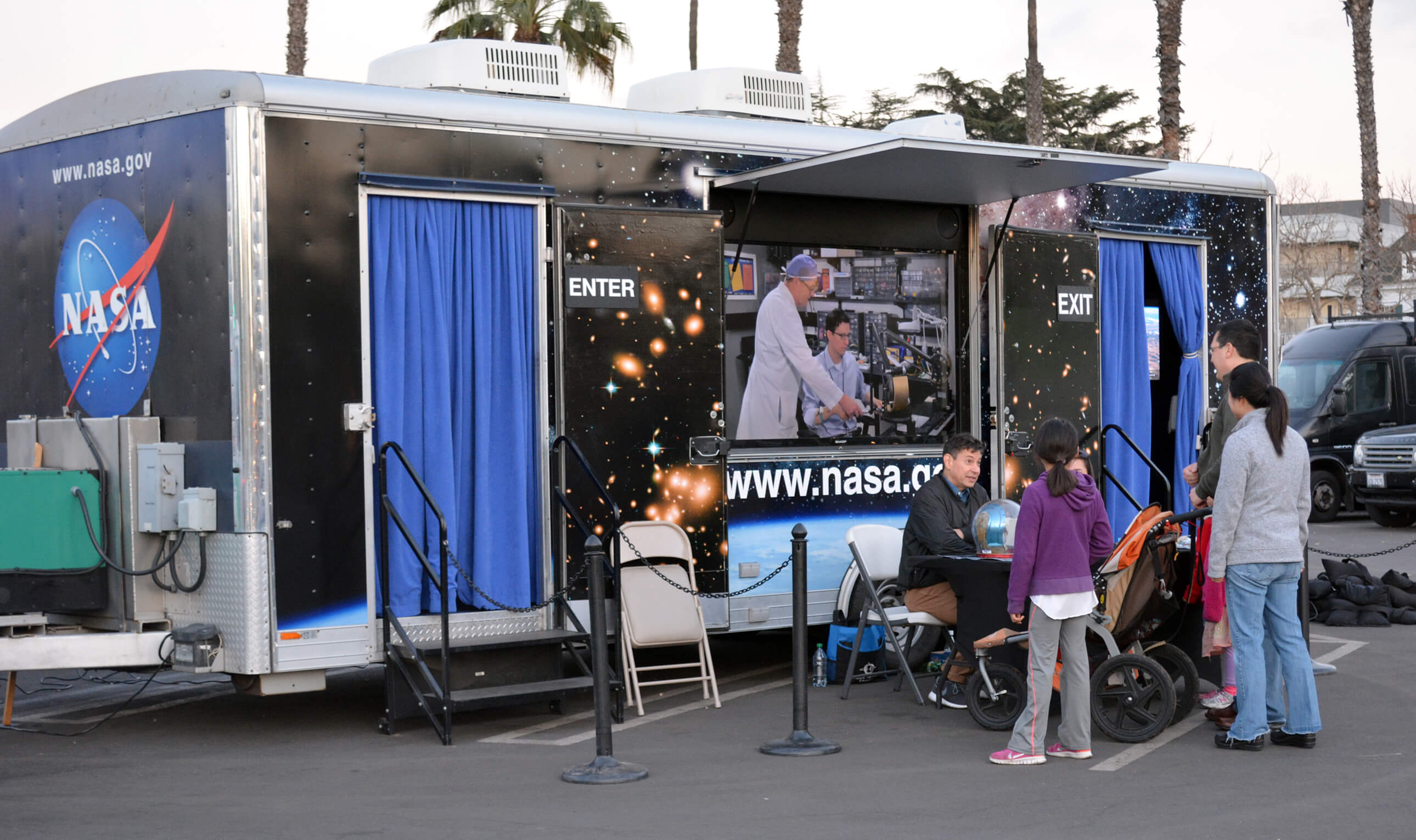 Thanksgiving Point will host NASA's Destination Station at Water Tower Plaza today, Thursday, May 17, from noon to 6 p.m. As part of the celebration and activities astronaut Randy "Komrade" Bresnik will be on-hand to meet the public. "Komrade" recently returned from the International Space Station and will give a presentation on his experiences from 12:30-1:30 p.m. in Thanksgiving Point's Museum of Ancient Life's Amber Room. All the NASA activities and presentations are free to the public.
NASA's Driven to Explore (DTE) mobile exhibit is a multimedia experience which immerses visitors in the story of NASA and specifically the International Space Station. Guests will learn about the role the space station plays as the centerpiece of human exploration allowing experiments and scientific research only possible in microgravity. Visitors also learn how the science happening onboard the station is helping to improve life on Earth and plans for future missions into deep space.
Some of the other activities scheduled for the event include:       
Photo Opportunities with space suit, helmet, and gloves.
30-foot NASA Driven to Explore (DTE) mobile exhibit featuring one of eight moon rocks available to touch in the world.
Educational activities for all families, revolving around space and hosted by the Thanksgiving Point Education Department.
Free showing of "Maker: A documentary of the maker movement" at Thanksgiving Point's Water Tower Plaza.
All are invited to this unique educational opportunity.