Willowcreek winners in Parents Empowered contest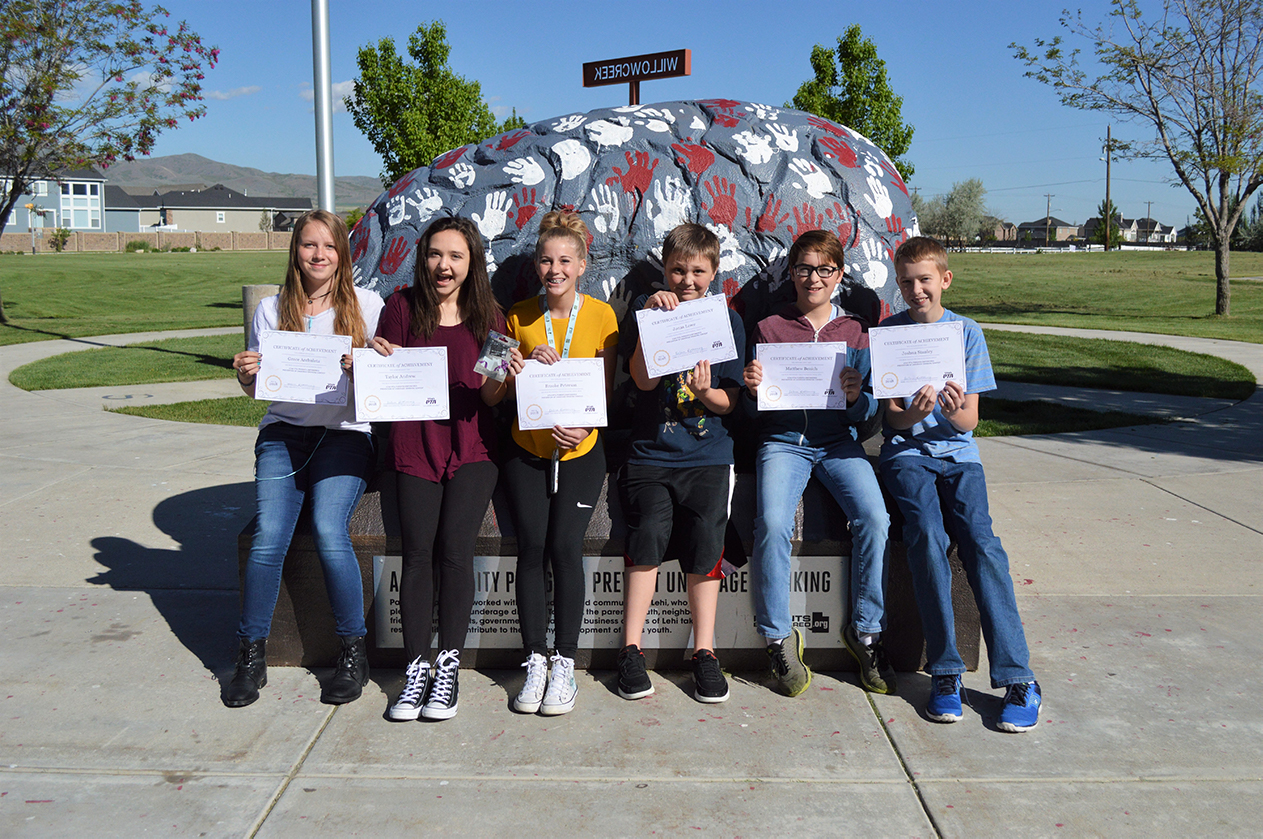 In April, students at Willowcreek Middle School were challenged to create an art piece in one of four categories to depict the dangers and effects of underage drinking. Last Wednesday, May 16, six winners were presented with a $50 Visa gift card each from Parents Empowered for their submissions.
The students who entered the contest had a personal connection to the dangers of underage drinking through relatives and older family friends. Seeing firsthand the devastation addiction can cause inspired the students to warn their friends through art.
Taylor Andrew, a 9th grader at Willowcreek Middle School, submitted a narrative for the Parents Empowered Art Contest. Her story was about a young man who enjoys life and has a sweet friendship with his dog Rufus until the young man starts drinking alcohol regularly and loses all the important relationships in his life. Andrew likes to include dogs in the stories she writes because kids love their pets and dogs love their owners unconditionally, so the emotional impact is greater.
In 8th grader Joshua Stanley's narrative, he created a choose-your-own-ending game to show the potential consequences for underage drinking. "I wanted my story to have a happy ending, but you can't really have a story about underage drinking without it ending badly," said Stanley. "I thought about making it a game to make it a little lighter."
The winning art submissions included drawings by Brooke Peterson, Matthew Benich, and Jonas Lowe. Grace Archuleta won $50 for her informative essay that included some less-known dangers for youth who drink alcohol.
In their submission form, students answered questions about how to create greater awareness about the dangers of underage drinking and preventing alcohol abuse. Taylor Andrew suggested starting an anti-alcohol club at school where they could come up with "fun, clean, non-hazardous ways to have fun." The Willowcreek student winners know they need to be strong examples of staying away from alcohol and other addictive substances while their brains are still developing.