Healing with horseback riding therapy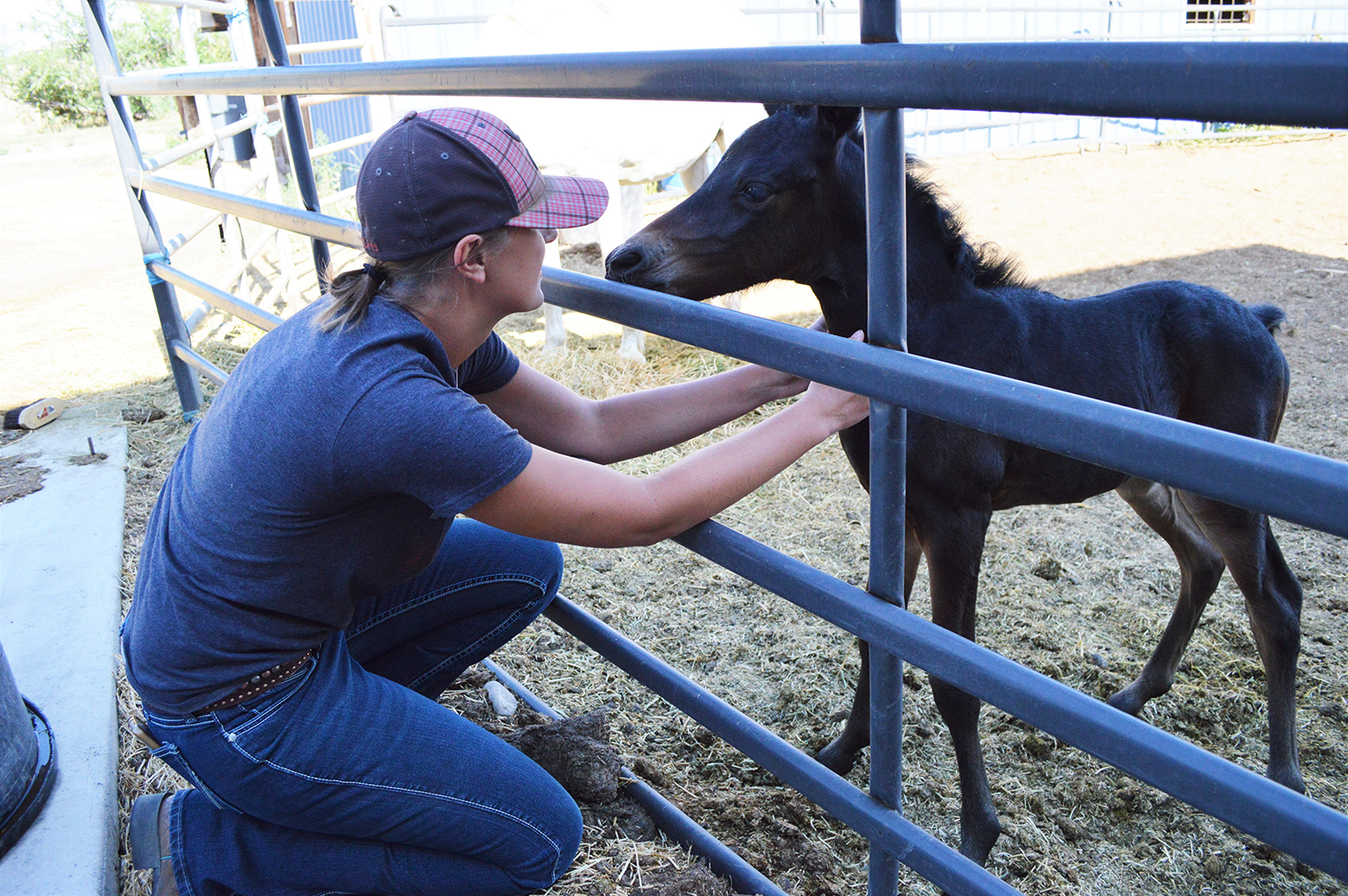 The connection between horses and humans can be spiritual, offering healing to both the horse and the human. Hoofbeats to Healing, a therapeutic horseback riding facility in Saratoga Springs, is studying the science behind the success of horseback riding as therapy. They've also got a one-week old new breed of horse that they hope will be the perfect combination of the Fox Trotter breed and the ancient Spanish Andalusian breed, Carthusian. Hoofbeats to Healing was recently featured in an episode of Random Acts on BYUtv, providing a deserving young woman the experience of a lifetime.
"When you are riding a horse and you're connected physically, you have no choice – you have to engage. This is like Brain Balance, but on steroids," said Tami Tanner Clegg, owner of Hoofbeats to Healing, in explaining the difference between the therapeutic advantages of horseback riding versus other animals. "Normal horses move the way we do when they're walking, but our horses move the way we crawl. You have to use both sides of your brain to stay on and to stay balanced." Hoofbeats is working with Veterans Affairs (VA) in a study conducted by the University of Utah and Brigham Young University doing horseback riding therapy with veterans suffering from PTSD (post traumatic stress disorder) and other physical and psychological wounds. Hoofbeats goes to Mountain Green every Wednesday to see the soldiers. "We're the only provider in Utah that does horse therapy with the VA," said Clegg.
Lehi High School sophomore, Nicole Needles, has been working at Hoofbeats to Healing for the last four years. Needles took a tour of Hoofbeats when she was 12 years old. Riding and caring for the more than 50 horses at Hoofbeats has been life-changing for Needles, who suffered with anxiety. She can name every horse and can even sense what they want – like where they need a good scratch. "No one else in my family is into horses, so it's kind of strange that I ended up here," said Needles. She wants to go to the University of Utah and study in their occupational therapy program.
Tami Clegg and Nicole Needles were both in the recent season finale of Random Acts on BYUtv. Random Acts is the ultimate feel-good show, granting big wishes for deserving people who have been nominated by loved ones, as well as surprising strangers with smaller random acts of kindness. Random Acts took Cassandra, a young woman with a genetic condition called Ehlers-Danlos – her joints will slip out of position causing almost constant pain, on a helicopter ride over western Utah in search of wild mustangs. Cassandra was able to witness wild horses running, which was a huge thrill for her. When the helicopter landed, Tami Clegg and Nicole Needles were waiting with two horses for Cassandra and one of the hosts of Random Acts to ride. Later in the episode, The Straighter Way Foundation, a non-profit program that provides therapeutic horseback riding through Hoofbeats to Healing, gifted Cassandra the horse that she rode in the episode.