Intermountain Healthcare opens new facility in Lehi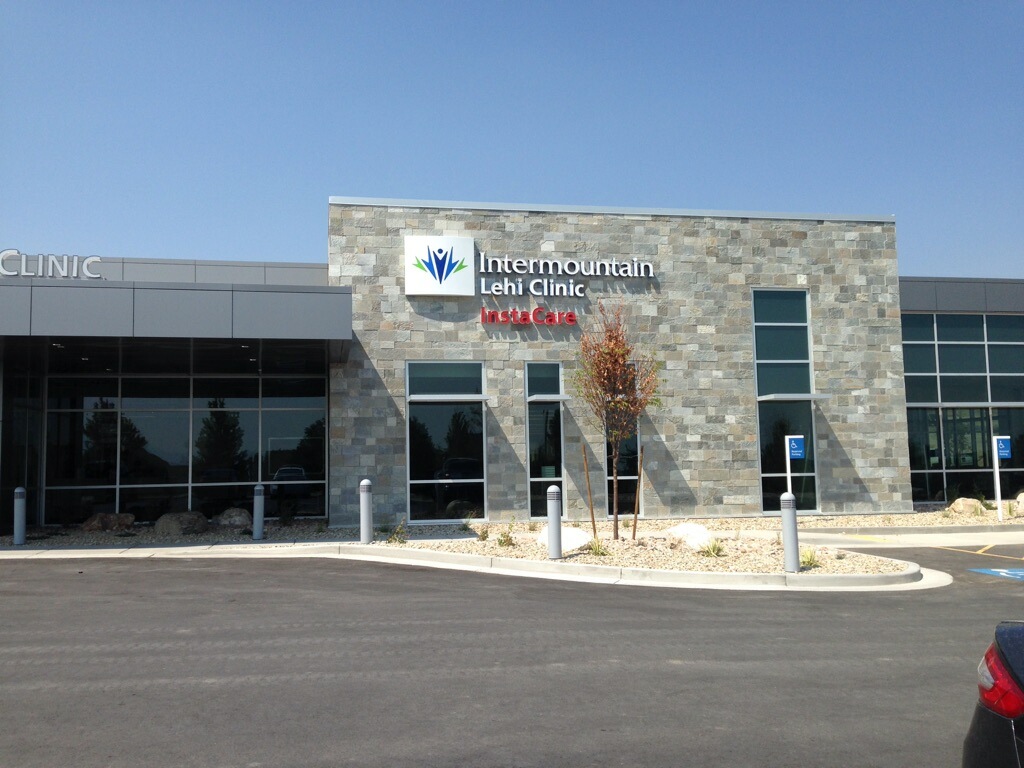 Intermountain Healthcare has opened a new facility in north Lehi. It is located at 3249 North 1200 West, just east of Fox Hollow Elementary.
An open house was held recently with over 1,000 patrons attending. The facility houses an InstaCare, with two full time doctors and one part-time doctor. The doctors are Dr. Brooke Hall, Dr. Michael Rhoades, and Dr. Robert Slack, who works part time in Lehi and part time in the Highland InstaCare.
Dr. Thad Abbott will also be a full- time allergist/asthma specialist. Dr. John Burnett and Dr. John Weipert, both pediatricians, will be sharing responsibilities at the North Valley and Lehi InstaCare facilities.
A full-time Physical Therapist, Dr. Derek Wolfe will also be a member of the staff.
According to Kenton Andersen, Public Relations Director for the Lehi facility, a full-time mental health provider will be added to care for patients in the future.
Intermountain Healthcare is a not-for-profit organization that was created by the Church of Jesus Christ of Latter-day Saints.  In 1975 the Church donated the medical care organization to the citizens of Utah with the charge to provide for all citizens in Utah and surrounding areas, the best, most affordable health care. The organization is accountable to a Board of Trustees. Hospitals in the area that are part of this integrated system include Utah Valley Hospital, Orem Community Hospital, and American Fork Hospital.
As an integrated system, Intermountain Healthcare employs its own doctors, owns it own hospitals, clinics, urgent care facilities, and also provides Select Health, a health insurance company.