National Night Out event to be hosted by Lehi Police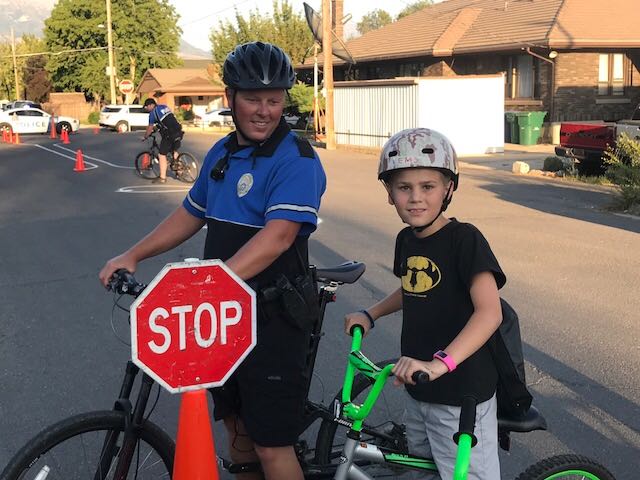 Citizens will have a chance to put on "drunk goggles" and attempt to drive a pedal car, see K-9 dogs in action as they do a "sniff and bite" demo, and participate in other safety and informative activities at the National Night Out event hosted by Lehi Police on August 14 at Wines Park, 500 North 100 East, from 5 to 8 p.m.
"We hope this will be a fun night for families to come and hang out and learn about the police department, and all the different programs we have to keep people safe and informed," said Lehi Lieutenant Kenny Rose.
The event will feature booths for the different departments including patrol, investigations, victim services, K-9 dog, volunteers in Public Services, and more. "You can bring your child's car seat and we will check them for safety and make sure they are installed properly," Lieutenant Rose said.  "We will have bicycle safety demos and a bicycle course as well as bicycle registration at the event." The Utah Highway Patrol and Utah Transit Authority will also be conducting safety demonstrations.
"Our goal is to have a fun night, to connect with our citizens and to develop a better relationship between neighbors and law enforcement," said Rose. There will be food trucks, live music, gifts raffled off, and lots of swag given away, too.
National Night Out is an annual community-building campaign that brings neighbors, police and other agencies together under positive circumstances. Millions of neighbors take part in events similar to Lehi's across the county.  The National Night Out has been around for 35 years and is sponsored by the National Association of Town Watch.
"We had about 1000 people at last year's event and we hope to see more come this year," said Lieutenant Rose.