IM Flash puts their money where the math is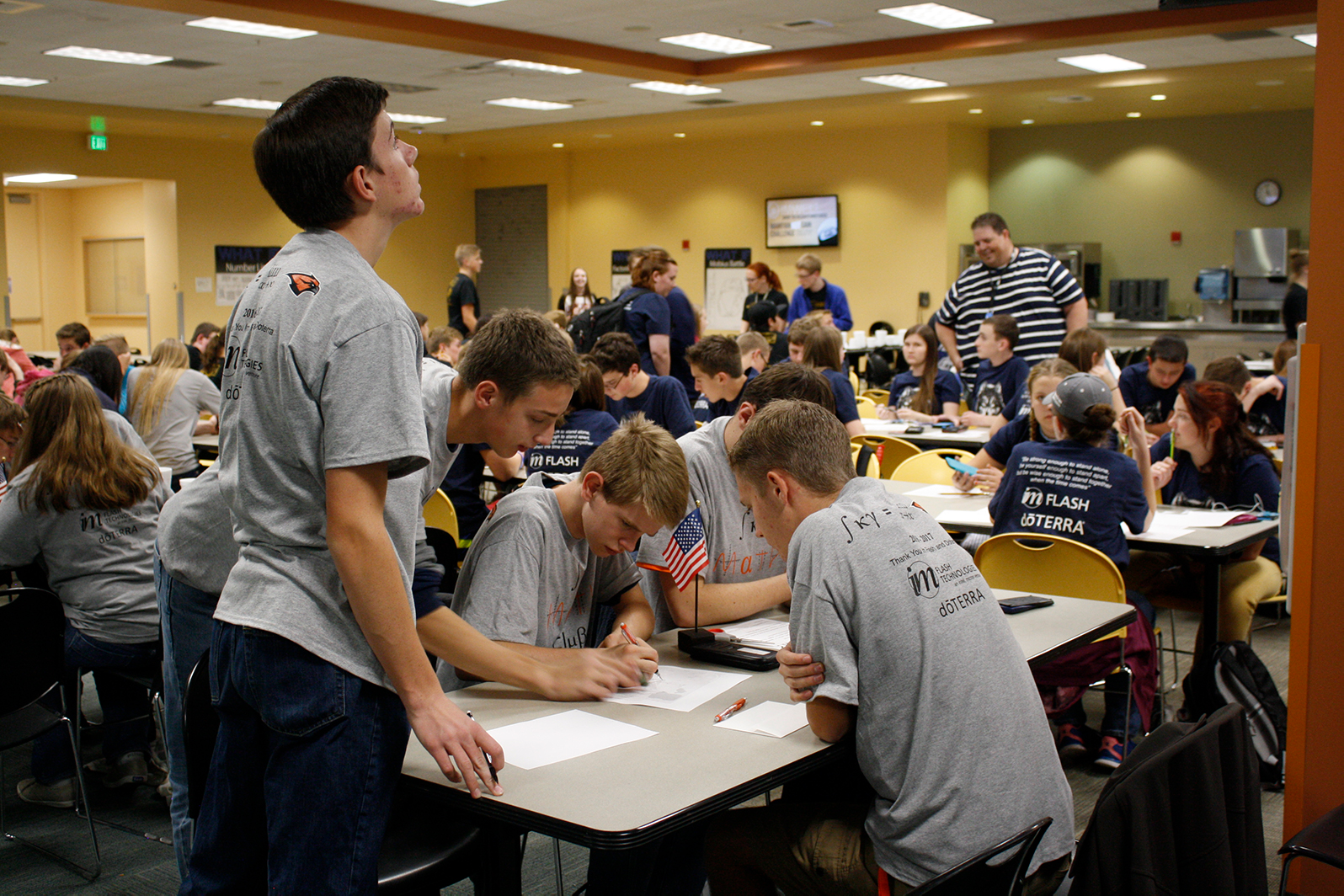 For the past two years, Silicon Slopes leader IM Flash Technologies, has put their money where the math is by supporting Alpine School District math clubs and student tutoring programs.
During the 2017-2018 school year, nine high schools in Alpine School District provided over 1,181 hours of personal tutoring through math labs made available by a funding grant from IM Flash. Funds from this grant were used to pay student tutors and math faculty supervisors, who provided assistance to 6,868 students in the last school year alone.
Each of the participating high schools, including Lehi High School and Skyridge High School, were also able to use grant funds to create math clubs. Club activities worked to increase student interest and awareness in mathematics as a course of study and as a career opportunity. One student said that because of math club, she was interested in focusing her education on biomedical engineering. "I'm pretty excited for where that will take me in my life," she said.
Funds were also able to facilitate math competitions. By participating in math club competitions, students were able to bring recognition to their personal achievements as well their school, and it gave them the chance to compete and engage with other like-minded students. Steve Jackson, Alpine School District's Secondary Math Specialist said, "Kids really love the opportunity to get together to do mathematics, in a way that they wouldn't have been able to if we didn't have these competitions." Kevin Driggs, Manager of Community and Academic Relations for IM Flash Technologies said, "If you haven't been to a math competition you need to go! The energy and excitement of these amazingly smart kids is truly incredible."
IM Flash looks forward to continue funding these programs in the years to come. Driggs said, "We have loved supporting Math in Alpine School District and providing opportunities for kids who excel in math to showcase their skills! We also love being able to support those students who may be struggling in math by tripling the number of remediation labs available to students. Math is such an essential foundation in whatever career our youth decide to pursue. We believe this program will help drive the innovation and ideas of tomorrow that are essential to our success as a nation."
IM Flash is a leader in the semiconductor and computer memory device industry and employs thousands at the Lehi campus. Proficiency in math is a component of success in a career at IM Flash.