Spitz Lehi: Mediterranean food meets L.A. street art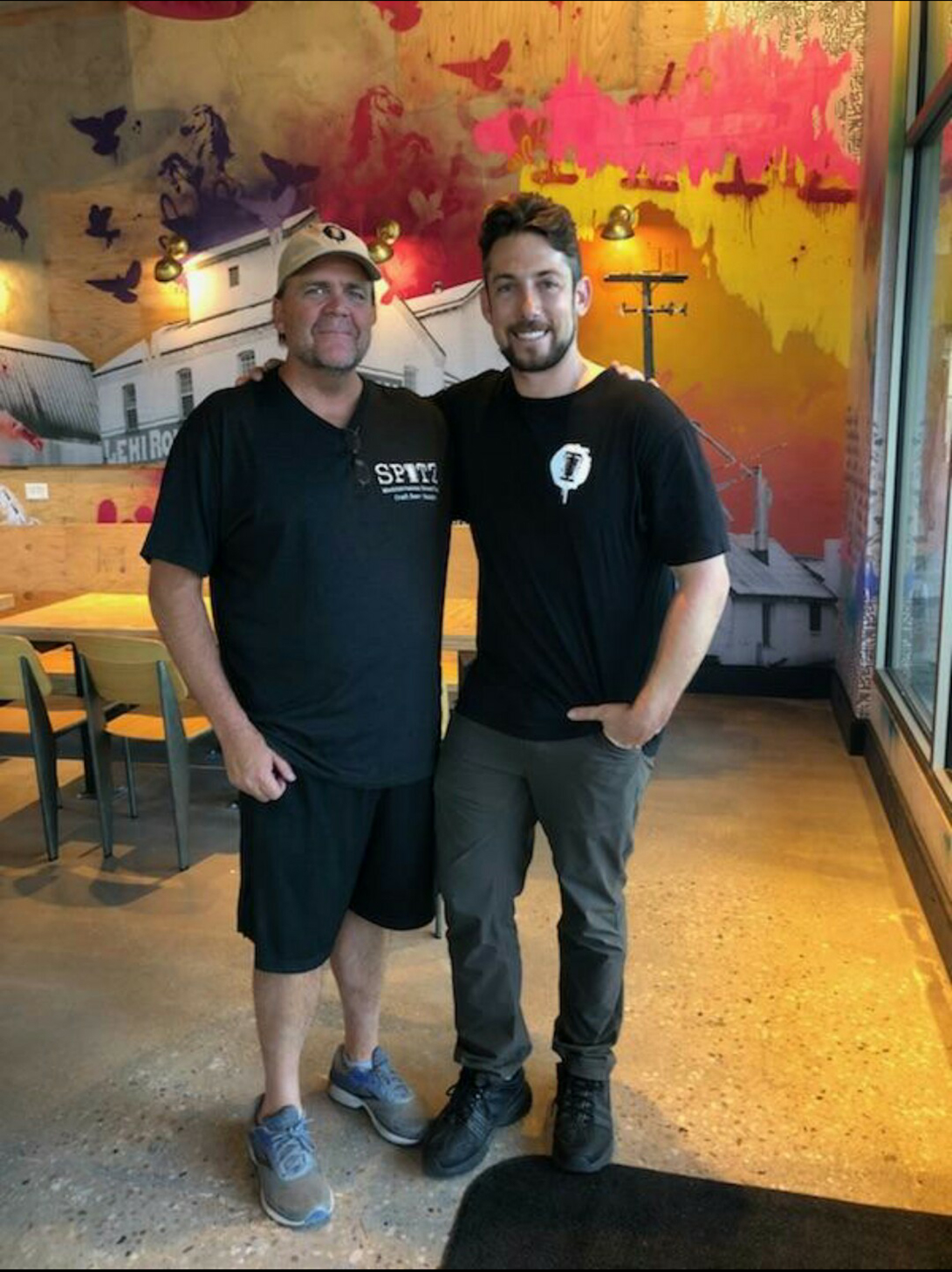 On Sunday, September 9, Spitz Restaurant opened Lehi up to a modern take on Mediterranean food. Mark Chamberlain, the owner, and Bryce Rademan, the creator, describe their business as a "fam"chise, claiming that the dream of opening a restaurant was only possible due to the support of family and friends.
"I lived in Spain for a study abroad in college. It was there that I was introduced to a type of street food called Döner kebab; it translates to 'rotating meat,' which refers to the spit. We cook the meat over a broiler so that the flavor comes out and caramelizes. We then shave thin strips of the meat off so that it's crispy. We do this with lamb, chicken, and beef, and then add some of our key ingredients in a wrap, sandwich, or bowl," Bryce Rademan explained.
My companion and I visited Spitz for their "soft" opening, which turned out not to be so soft. People were eager to get inside and see what flavor Spitz had brought to the city. The interior of the restaurant resembles Los Angeles street art. Neon graffiti images cover the walls and the images depict Lehi's history. One mural is the Lehi Roller Mills with Kevin Bacon in a dance pose, another is Silicon Slopes at its very beginnings. The overall design of the restaurant is eclectic and vibrant. "We have this type of artwork in all our locations." says Mark Chamberlain. Spitz locations include Sugarhouse, Salt Lake City, Cottonwood, Los Angeles, Minneapolis, and Portland.
We ordered the Zesty Feta Döner and the Street Cart Döner. The Zesty Feta was spicy, which went well with the fresh variety of cabbage, tomato, onion, green pepper, cucumber, tzatziki, pepperoncini, and feta spread. The caramelized chicken was juicy and flavorful. The Street Cart Döner was the most popular item on the menu and my favorite of the two. The texture of lavish chips played well with the aioli garlic and juicy thin strips of chicken. This is definitely a food that I know I'll be craving in the future.
Spitz is a perfect place to have a lunch date with friends. Spitz is also family friendly and equipped with a collection of classic board games for kids to enjoy. Visit http://www.eatatspitz.com/ to check out Spitz website and visit their menu.