Scarecrows delight and fright at annual festival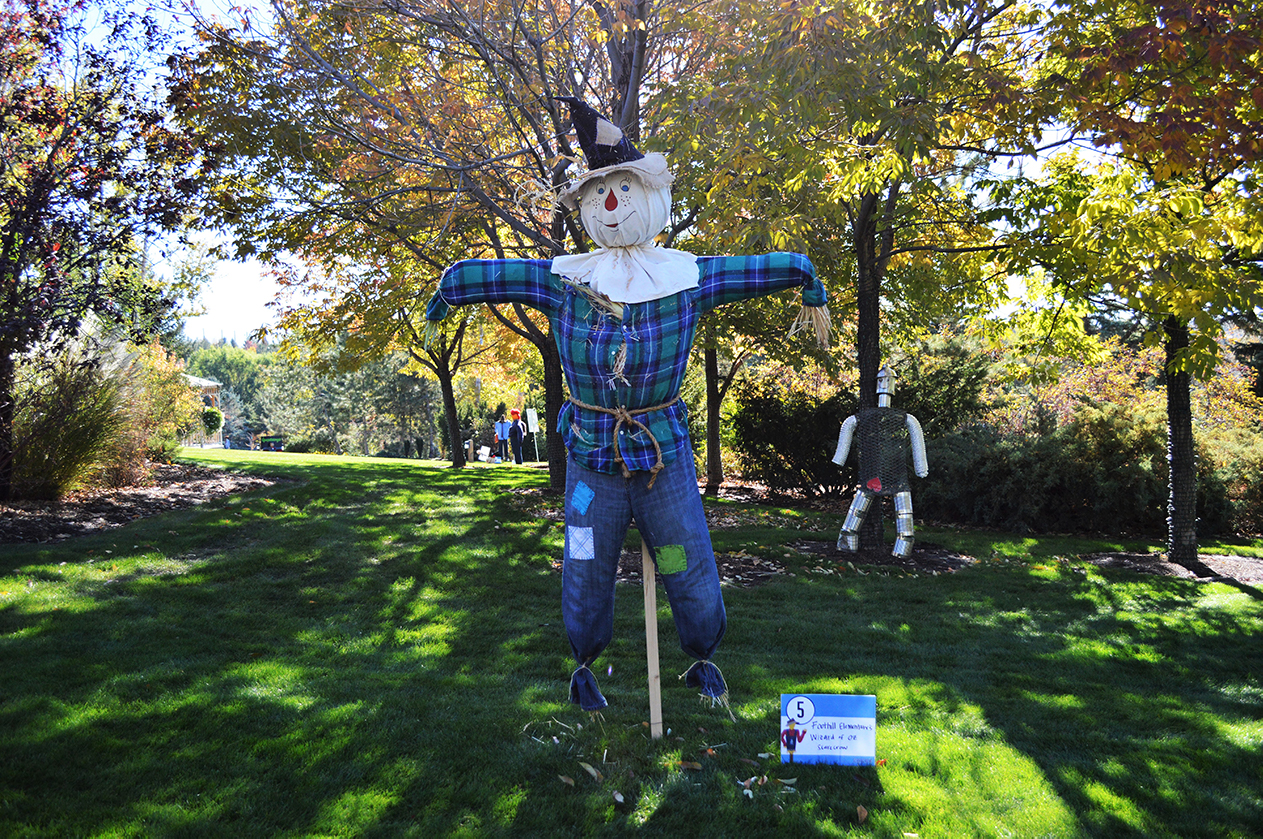 The third annual Scarecrow Festival at Thanksgiving Point is going on now through Saturday, October 20, with a Festival Market from Thursday, October 18, to Saturday, at Ashton Gardens.
The Scarecrow Festival keeps getting better, with more than 40 businesses, families, and individuals creating scarecrows full of character for guests to enjoy along the garden paths. Every scarecrow gets a participation prize, but one lucky entry will get the grand prize of dinner for four at Harvest Restaurant, a one year family or grandparent membership to Thanksgiving Point and four premier passes to Luminaria. Guests at the Scarecrow Festival get to vote for their favorite entries as well, and three scarecrows will win People's Choice prizes.
"I appreciated the fun references, like the Bearded Pumpkin Lady from 'The Greatest Showman' – she made us laugh pretty hard," said Janine Cherry who came to the Scarecrow Festival with her children and her sister, Karen Gwilam. "The Dementor Scarecrow was genuinely scary, too. That was a great homage to the Harry Potter movies," added Cherry.
"The schoolhouse had so much detail, it was great," said Karen Gwilam of an entry that featured a classroom full of rambunctious pumpkin children, complete with backpacks hanging on the wall, a chalkboard, and desks. "The scarecrows have gotten better every year, it's fun to see what people come up with," continued Gwilam.
Another heavily referenced movie at this year's Scarecrow Festival is Disney's "Coco," including a replica of the altar full of portraits in one entry, as well as several versions of the little boy, Miguel, and his guitar. The Dia De Los Muertos celebration at Thanksgiving Point is advertising their event with an incredible scarecrow depicting a skeleton couple getting married. Zombies from the Michael Jackson "Thriller" video appeared to dance on the grass and the Peanuts gang looked like they were off to trick-or-treat or look for the Great Pumpkin. The Scarecrow Festival wouldn't be complete without Scarecrow from "The Wizard of Oz," an entry that also featured the Tinman resting against a tree in the background.
"We love just wandering around, seeing the fall colors and the scarecrows," said Karen Gwilam. "The weather is going to be perfect this week."
This slideshow requires JavaScript.