Willes couple lights up Lehi for Halloween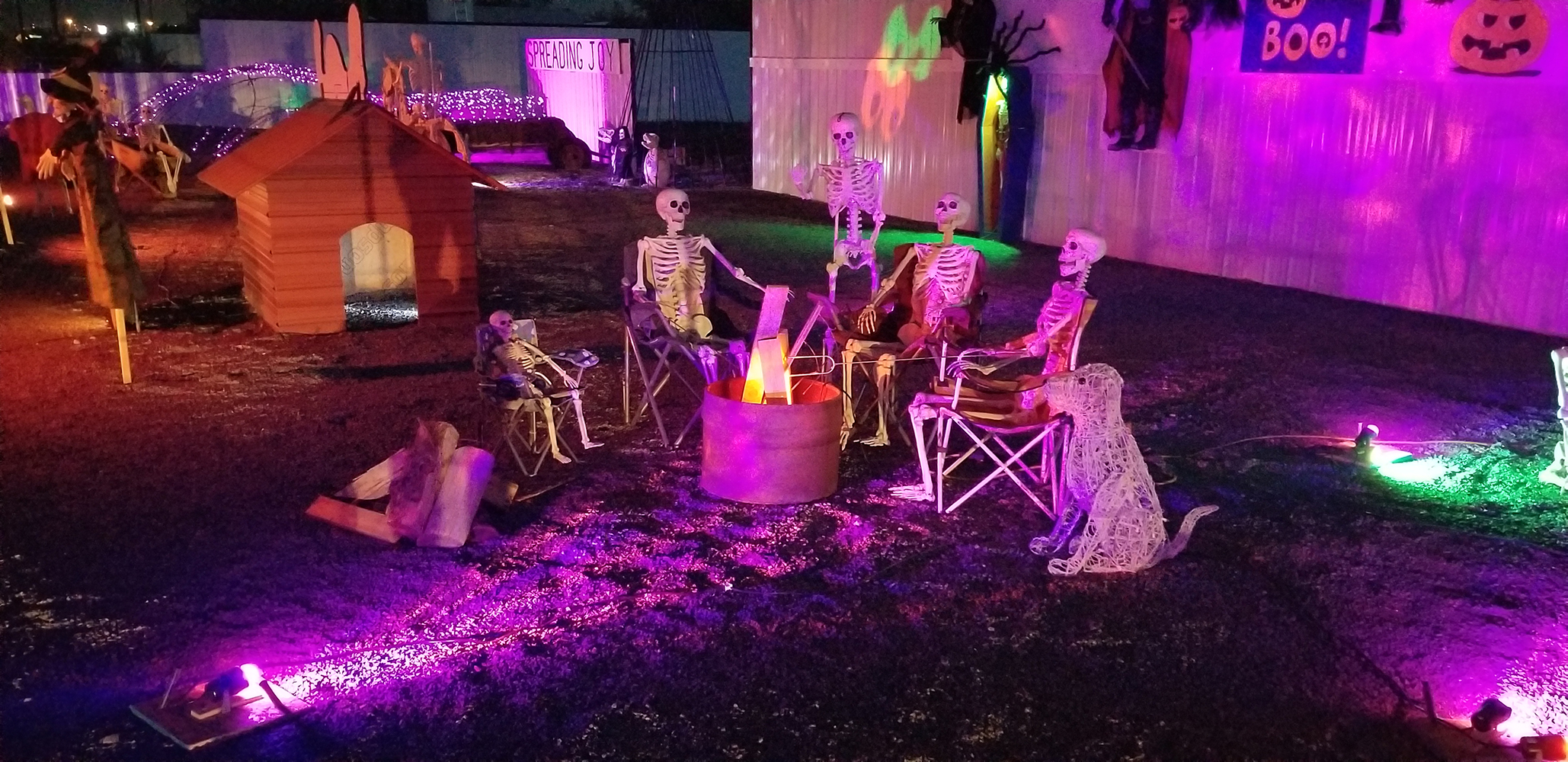 Every major holiday, retired couple Mike and June Willes transform their Lehi house into a wonderfully illuminated drive-by attraction. The Willes home is famous for the Christmas displays, but many are unaware that the couple decorate their home and surroundings with thousands of lights for all of the major holidays.
Mike and June admit that they spend around a thousand hours each year creating decorations and hanging lights. They typically see four hundred cars a night stop by, and visitors as far as Ogden travel to see their pageantry. The 350-foot span of decorated display at the Willes home can be found in south Lehi between Center Street and 300 E on 700 S. Your GPS may have a hard time finding the location.
Over the years, many have reported on Mike and June's dedication to decorating. KSL television aired a story on the couple's Christmas lights in December last year. The couple has also been invited to enter the Great American Christmas Fight 2019, which is a national competition.
Many have helped the couple make this year's displays possible. "I did have some worries about the subdivision north of me called Sunset Fields," said Mike. "The owner wanted to do some construction which would interfere with people coming to see my light show. However, the developer knows about me and says he will not get in the way of my lights." Mike also mentioned a volunteer who helped him set up a computerized system for his special RGB lights. "Barry Squires has helped me program my RGB lights, now I can create any color of light I want."
The Willes couple are retired, but they both work very hard to make their impressive holiday displays for the community. "Mike worked in construction for forty years. He stayed at the same company the entire time," said June. Mike now uses his woodworking skills to create some of his displays. The couple spends countless hours cutting and painting wooden features. "I could build a house with all of the wood I've got," said Mike.
After a hundred and seventy hours of preparation, Mike and June have finished their Halloween attraction. This year's display is a day-time and night-time wonder with over a hundred displays including eighteen comedic skeletons that look like they are involved in daily activities. "It's perfect for the kids," said Mike. This display is currently up and running. All are invited to visit.