Lehi and Skyridge Cross Country runners take top spots at State Championship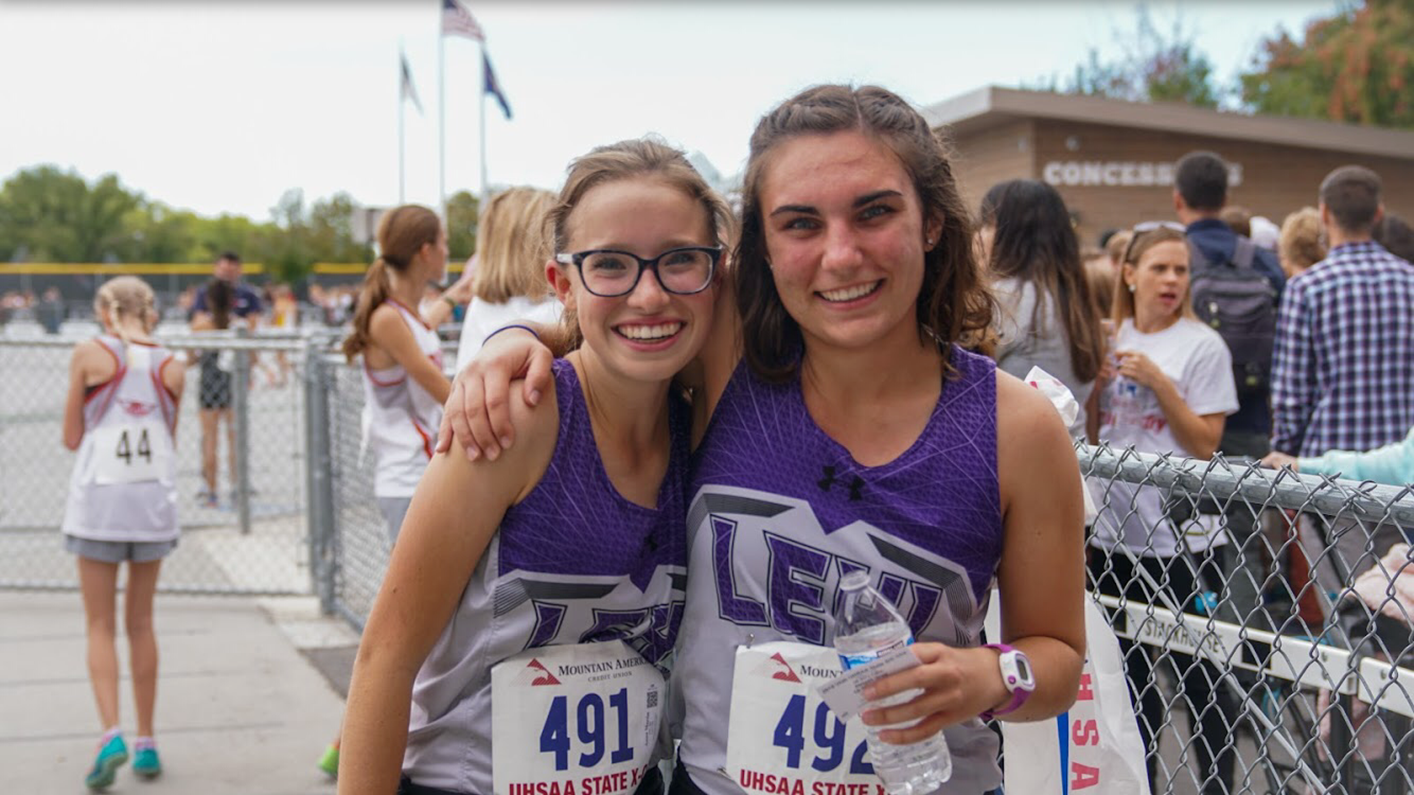 On Wednesday, October 17, runners from across Utah competed at the 2018 High School State Cross Country Championship held at Sugar House Park in Salt Lake City. The weather was cool, but sunny, and the runners were anxious and excited to begin. In the 4A Division Three-Mile, the Lehi High Girls team included Lady Pioneers: Anna Martin, Abigail Gray, Hailey Barlow, Charity Clark, Cheyenne Shelley, & Mollie Eaton.  After the starting shot was fired, the runners took off with Lehi junior, Anna Martin, in the lead.
"I was very nervous leading up to the race and especially on the start line. But during the race, I felt strong. I wanted to win and for sure break 18 minutes, which I knew I could do. I stayed focused on my goal and the plan that my coach and I had made. I relied on my coach, as he was on the course, and my teammates who cheered me on. During the last mile of the race, I felt really tired and in pain, but I knew I had the ability to keep going if I stayed mentally strong," said Martin.
Anna Martin more than surpassed her goal with a finishing time of 17:15. She came in first, achieved a new personal record, and set a new state course record by 9 seconds. She said, "Crossing the finish line was one of the most amazing moments. As I was running towards the finish line, I realized that I could get a PR at state, and when I crossed, I knew I had done what I wanted to do. It felt amazing! Then I found out that I had broken the state record and that was an even better feeling: knowing I got to make history that day."
When asked what her goals are for next year, Anna replied, "I'm hoping to break my own record and help my team place even better at state."
Anna's teammate, senior Abby Gray, also reached her personal goal at State. "I really wanted to be in the top ten, and I wanted to give it everything I had because it was my last race of senior year," explained Gray.  "The hills were a lot harder than I expected. People said I would have too much adrenaline to feel them, but I sure as anything felt all the hills!" Gray also said she appreciated the support from the spectators. "Seeing my team along the course waving our flag really helped me push through. Also, the Skyridge team was amazing to cheer for me too."
Abby Gray finished ninth with a time of 18:50 and helped the Pioneers come in eleventh place with a team score of 280.
The Skyridge Boys team competed in the 5A division at the State Championship and clinched second place for the Falcons. The team included runners: Andrew Crowther, Creed Thompson, Ben Brockbank, Davin Thompson, Thomas Phillips, James Harris, and Satchell Menendez. Two Falcons reached the top ten, including senior, Andrew Crowther in 3rd with a time of 15:43.5 and sophomore Creed Thompson in 4th with 15:43.6. Overall, the Skyridge Boys team finished with a score of 59.
Congratulations to both Lehi and Skyridge teams for a successful season of Cross Country!