Supporting local students is good for your budget and your hairstyle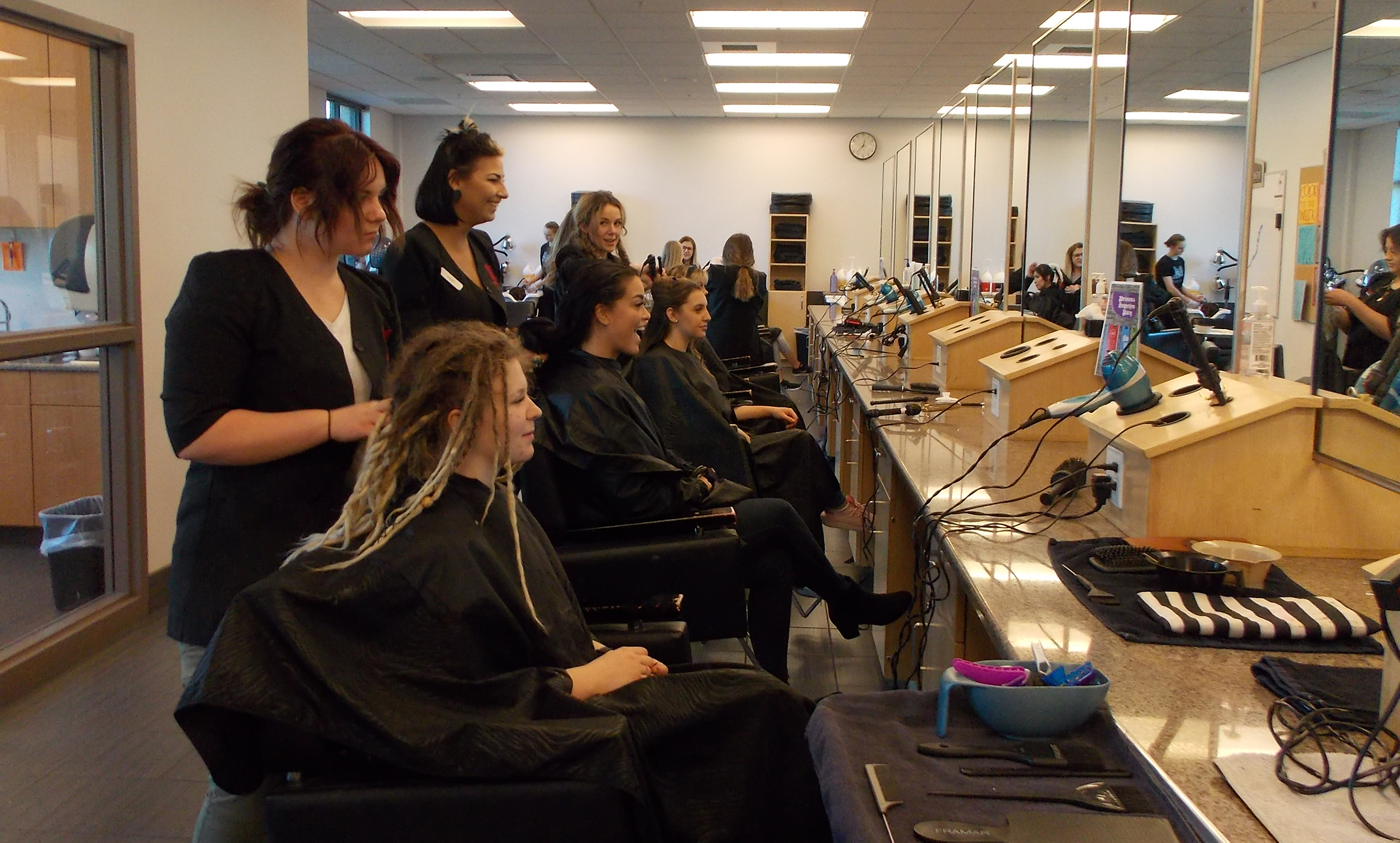 Supporting local students and future business owners can actually be good for your budget, and your profile picture. The salon at Mountainland Technical College in Lehi offers a variety of services to the public. From haircuts to make-up and manicures, all work is done by students under the supervision of licensed instructors at a fraction of the cost.
MTECH Salon Director Darlene Durrant said, "These students will be graduating and working in our community, and many will become business owners themselves." Current MTECH Cosmetology student and graduate from Lehi High School, Samantha Rodriguez said "I want to eventually open my own salon, then plan to get my teaching license. I have known that I wanted to do this ever since I was a little kid doing my sister's hair." The Cosmetology program is very popular, with morning and evening classes available to students. One instructor said "This program is growing so fast, we may need to expand again soon. We have this beautiful salon that's up to date with the latest in the industry. We even have massage chairs for pedicures, and that is very rare to find in schools. We are so proud of our students here."
Cosmetology students need 1,600 hours of instruction and practice in order to graduate. "Support from our community is integral for these students education. We have hundreds of people come in weekly and we are so thankful for everyone that comes into the salon," said Durrant.
MTECH Cosmetology would like to show their thanks to the community for their support by giving back. On Tuesday, November 27, from 9:30 a.m. to 8 p.m. the cost of a haircut will be $2 to any patron who brings in two cans of food to be donated to the Utah Food Bank. An appointment is necessary as times will fill up quickly. Interested patrons can call the MTECH Lehi Salon at 801-753-4169.