Alpine School District announces new elementary school and boundary changes in Lehi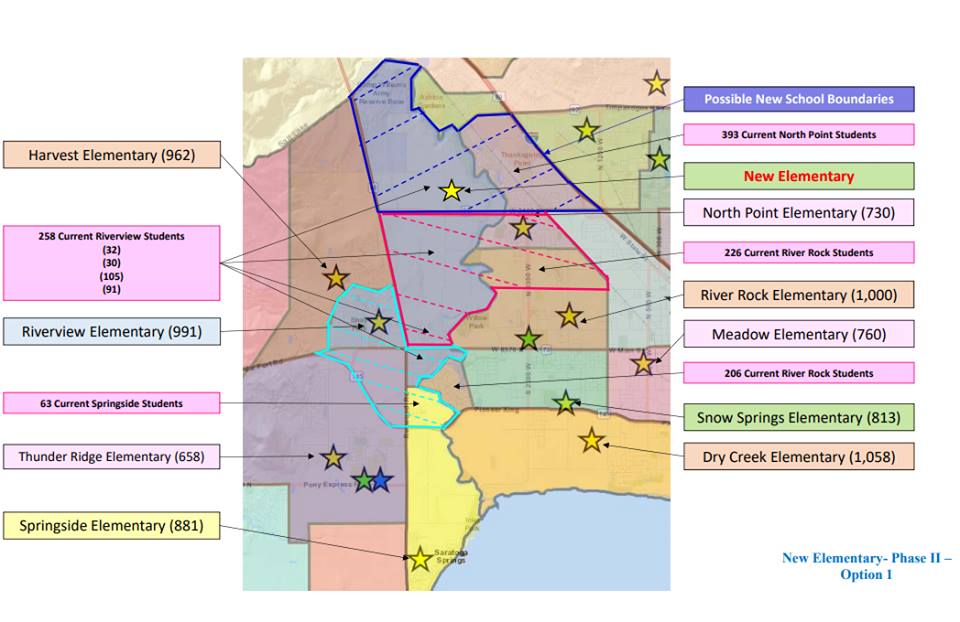 The Alpine School District has announced the location of a new elementary school in Lehi that will open in time for the 2019-2020 school year. With this new school, located north of 2100 North, many students in the surrounding area will be attending a different school next year. School boundary changes are often one of the most difficult and controversial planning decisions made by the school district. For parents and students, changing schools is no small matter. It means leaving friends, teachers, and the sense of community for the new and unknown. It also changes the way in which a child will get to school, whether that is walking or riding a bus.
Alpine School District made a video presentation available online explaining that the proposed boundary changes were made to provide a reasonable proximity to schools, keep neighborhoods together, and stabilize enrollment over time. Parents and school employees were asked to offer their input and complete an online survey by December 19 at 8 p.m. The proposed changes will be presented to the ASD Board of Education meeting on January 8 at 6 p.m. and they will vote to finalize changes on January 22 at 6 p.m.
At North Point Elementary School in Lehi on Monday evening, parents had the chance to meet with Alpine School District officials to ask questions and discuss concerns over the proposed change in boundaries. Most parents' concerns center on the walking distance and route their child will be taking in order to get to school with the proposed changes. Many students currently attending River Rock and North Point Elementary schools will be affected by these changes.
Parents from the Cranberry Farms neighborhood have voiced concern over their children walking to North Point Elementary School, crossing the 2100 North four-lane divided highway. In the proposed boundary change, students north of 2100 North will attend the new elementary school and will walk over a mile along the highway. Officials from Alpine School District state this has been considered a safe walking route, with the ten-foot sidewalk and bike lane providing a barrier between traffic and pedestrians. Many parents at the meeting talked about their concern that this new route was more dangerous than the current one. One mother whose children will be affected by this change said, "Would you allow your child to walk along this highway to and from school during heavy traffic hours? There is undeveloped land between our neighborhoods and the new school, including a creek that isn't fully fenced around the sidewalk."
Another parent said, "My kids can see North Point from our house. They will have to walk a mile past one school to get to theirs. The distance and the safety of the route are my biggest concerns."
"I understand that Lehi is growing, and these kinds of changes are inevitable. My biggest concern is not the quality of education my child will receive, it's that their safety getting to and from school has not been resolved, it's just been changed," one resident said.
Parents whose children attend River Rock Elementary School voiced similar concerns for the proposed change. Children living in the Colony Point neighborhood just north of River Rock will have their walk altered from less than half a mile currently, to more than a mile and a quarter to North Point Elementary. One father said "My kids currently walk 10 minutes, through neighborhood streets to get to school. This change will make them walk almost a mile and a half down busy roads and cross multiple intersections."
Parents from all schools affected by these changes are invited to the January 8 board meeting at the Alpine School District office, 575 North 100 East in American Fork.