Chedda Burger lands in Lehi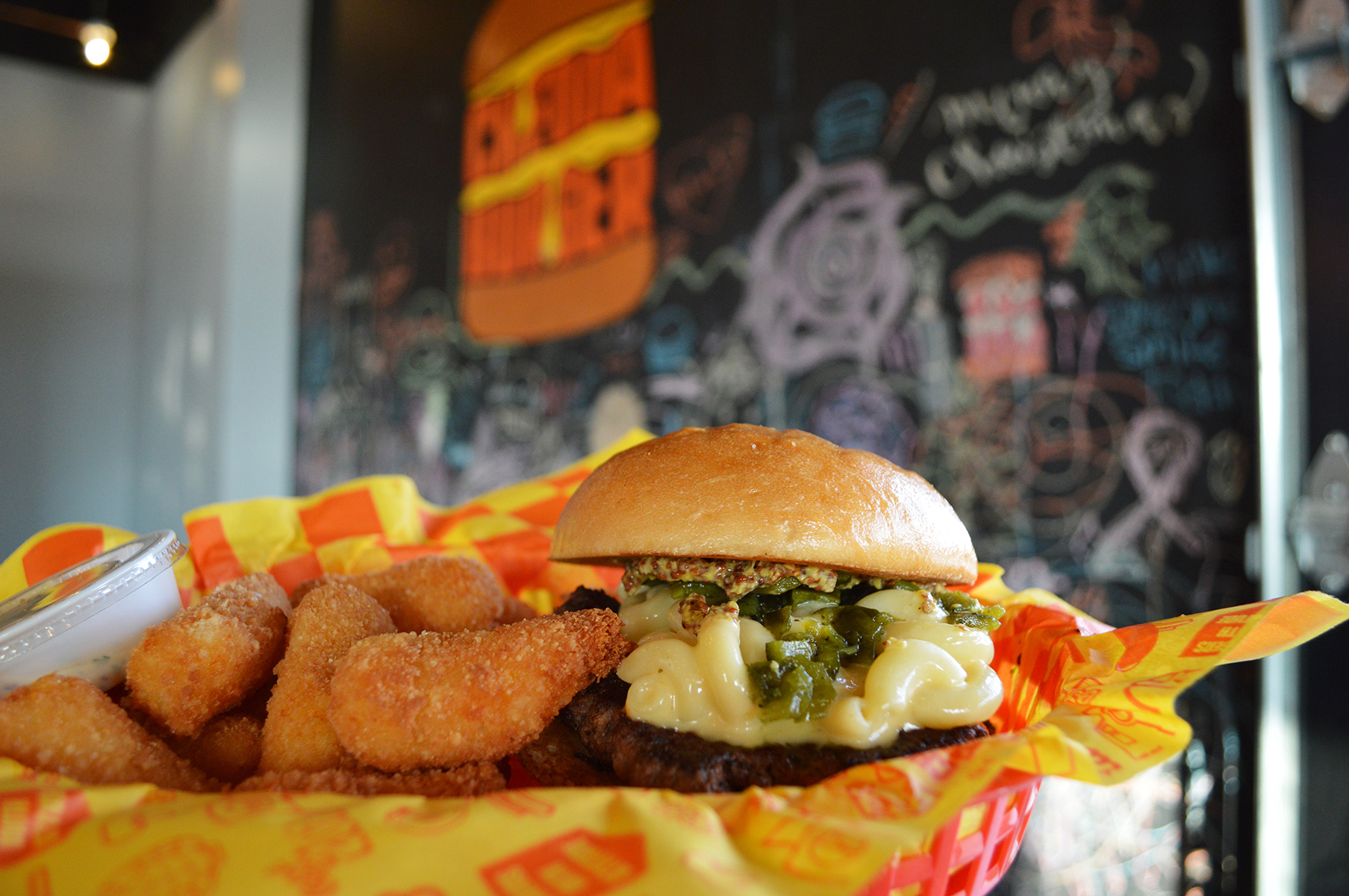 Rave reviews for fresh, unique flavor pairings on a bun
In 2012 Nick Watts was inventing new burger combinations out of a food truck in Arizona to pretty good success. A couple, regulars at the Chedda Truck, helped Watts dream bigger and now Chedda Burger is a bona fide triumph in three Utah locations, including Lehi.
"I was kind of a hot mess at the time," remembered Nick Watts of his food truck days in Arizona. When the Arizona couple who became consultant/mentors to Watts offered to buy a portion of his business, Watts told them he wasn't for sale. "My truck was doing great at the time, so I wasn't interested. Then they said they wanted to open up restaurants with me and I said, 'Oh, I'm for sale!'" First, though, to get Watts away from his substance-abusing lifestyle, his new business partners suggested that he move to Provo, Utah. "Where?!" responded Watts.
"Trouble just seems to find me, but they knew if I got in trouble in Provo, I went looking for it," said Watts with a laugh. The Chedda Burger truck did very well in Provo, then Watts moved to Salt Lake to gain a "bigger footprint." He opened a brick-and-mortar location of Chedda Burger on 600 South in Salt Lake City and the restaurant took off. Watts was able to buy out his business partners and he and a new partner opened another location on Foothill Boulevard near the University of Utah. When the Lehi location near Harmon's became available, Watts snapped it up.
The space in Lehi, though, was too big for Chedda Burger and Nick Watts began searching for another brand with similar values – fresh and local ingredients, customer service driven, innovative, and creative – to share the space. "I called Justin Williams, the owner of Rockwell ice cream company. He didn't even know me, but he was excited and ready to join us," recalled Watts.
One bite of The Green Mile, a burger with mac and cheese, green chilis, and whole grain mustard, and Aaron Esterbrook, the new manager of the Lehi Chedda Burger, became a believer. "That burger is the 'hot mess' that we're going for," said Esterbrook. "We press our own burgers, everything is made from scratch, nothing is ever frozen. You can really taste the difference." The burgers at Chedda Burger developed a following for a reason. They taste like they just came off the backyard grill, complete with a perfectly toasted bun. The combination of mac and cheese with burger and chilies should not work, but it tastes so right. Other burgers on the menu like the Chili Con Padre (cheese curds, cornflake crunch, jalapeno, and honey mustard), the Turnpike Love (homemade chedda whiz, caramelized onions, mushrooms, arugula, and garlic mayo), and The Honeymooner (white chedda, pulled pork, coconut crusted pineapple, and tangy gravy) have their loyal followers as well.
The heart of the menu at Chedda Burger is, of course, cheese. Watts has added it to the sides, including fun appetizers that can be shared with friends, like Dos Gringos (chips, chili, chedda whiz, guacamole, and cotija cheese) or Bad Cooper (fries with bacon, caramelized onion and chedda whiz), and "chedda" tots – a cheese-filled version of the classic tater tots.
After an incredible burger, it's only a few steps to Rockwell Old Fashioned Ice Cream Company. All of the Rockwell classic flavors are featured at the Chedda Burger location, 1899 W Traverse Pkwy Suite D near Harmon's. They also have seasonal flavors right now, including Peppermint Oreo and Christmas Crack.