Christmas shopping brings smiles to kids and cops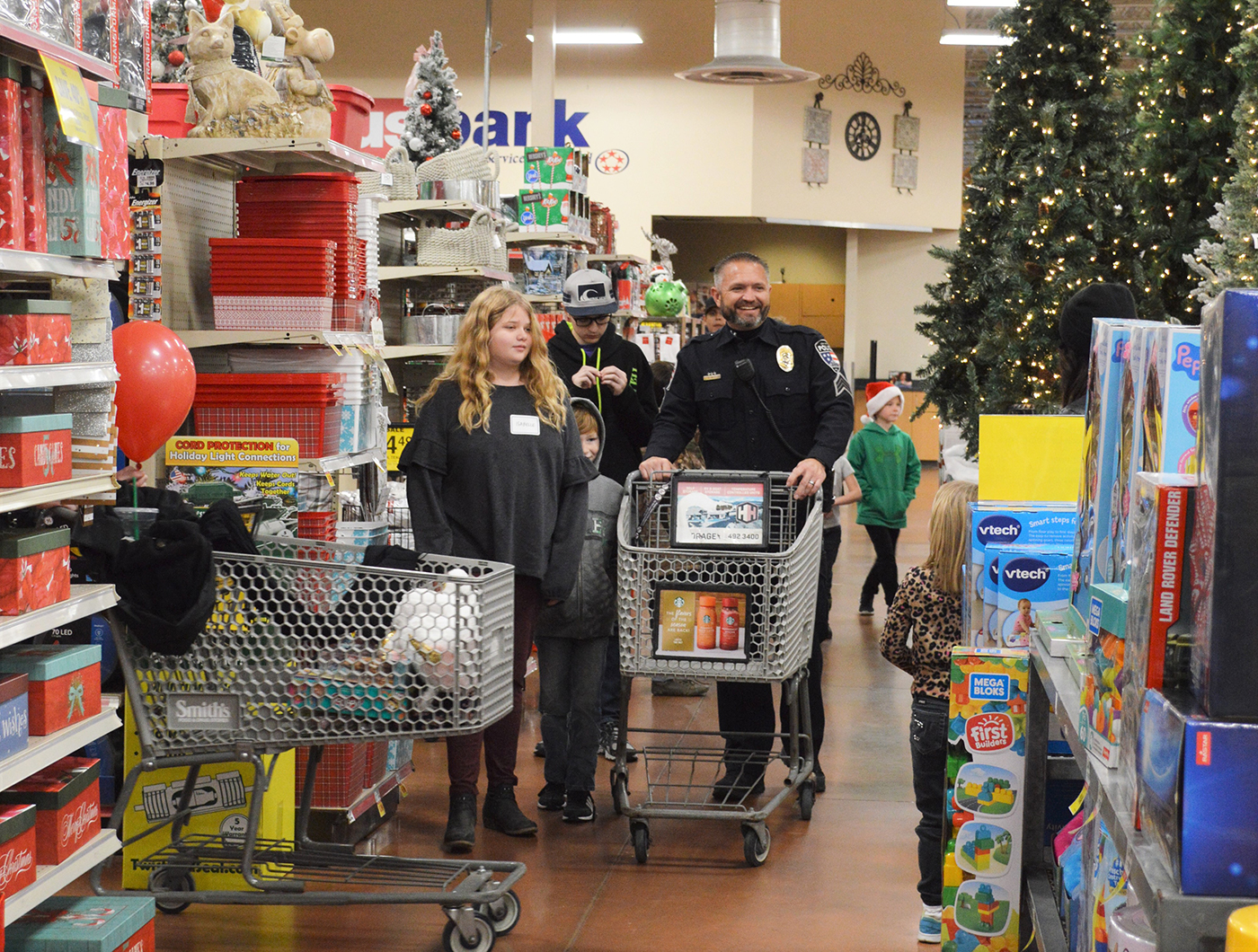 Lehi Police officers drove up 1200 East with sirens blaring just before 7 a.m. on Saturday, December 15, on a special mission: Christmas shopping with deserving Lehi families at Smith's Marketplace.
"We ended up raising around $6000 between our two fundraisers and corporate donations from Edge Homes and one of their partners," said Corporal Brian Cullen. "It's a lot of work putting this together, but once we get here and see the kids and they're smiling and so happy, it really lifts us up." Smith's Marketplace provided breakfast for the 22 children shopping with police officers early in the morning. After breakfast, police officers took sibling groups around the store, pushing shopping carts and helping the kids make important Christmas gift-giving decisions. After shopping, the police officers and families went back to the Lehi Police station to wrap presents and meet Santa Claus.
"This is awesome! It's just a really neat event that I've never been able to participate in before," said Mayor Mark Johnson, who arrived at Smith's Marketplace ahead of the police to see the children arrive. "They were so excited coming into the store, it was fun to see."
One little boy put a skateboard in his shopping cart and the police officer shopping with him added a helmet. Other children got a Hatchimal and stuffed pets with surprise identities. A little girl shopping with her mom picked up a few Peanuts movies and a Snoopy stuffed toy. "She had to have Snoopy! Every kid should grow up with the Peanuts gang," the girl's mother said.
"Seeing them really gets you in the Christmas spirit. The kids are usually shopping for someone else and that's always nice to see," said Jack Nielsen, the Home Manager at Lehi's Smith's Marketplace. "We love supporting this event."
This slideshow requires JavaScript.